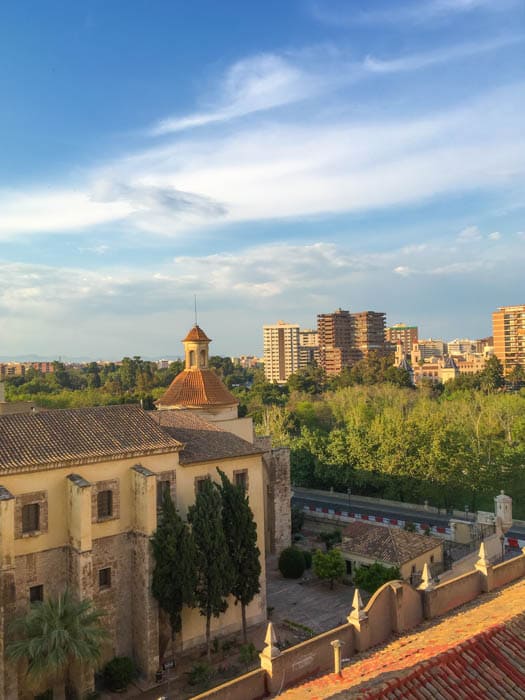 It had just been too long since we were in Andalusia.  So, few months ago, we decided to take a weekend trip to  Valencia in Spain, partially because we were having serious withdrawal symptoms from a lack of Jamón Ibérico and tapas.  I didn't really know what to expect from the city.  The only thing I had heard about was that in 2007 it was the place where New Zealand, a country surrounded by ocean, lost the America's Cup yachting race to Switzerland, a country that is nowhere near an ocean.  Well, you'll never guess what I discovered!  Other than the seaside part, which has enormously long stretches of sandy beach and clear water, the city itself is beautiful!  There are ornate, vividly coloured buildings everywhere, and so much wonderful food, that we just didn't have enough time, or stomach-space, to try it all!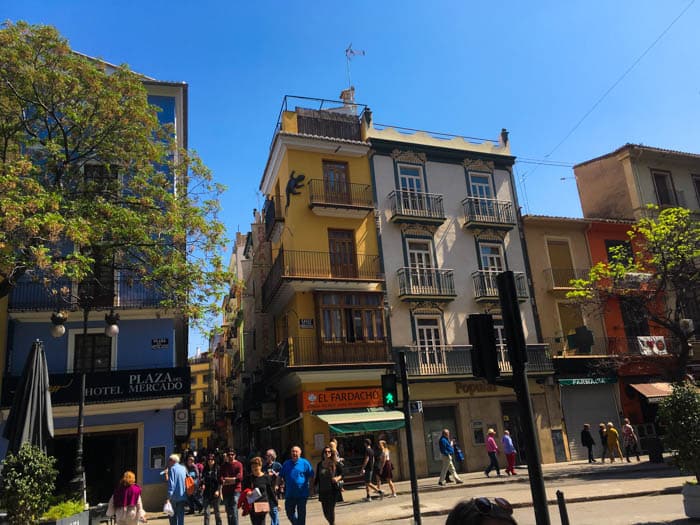 Valencia is a very walkable and bikeable city.  We were really impressed by the perfectly tar-sealed two-way bike-lanes running everywhere, complete with traffic-lights  just for the cyclists.  The city is bisected by a thick ribbon of green parkland filled with cycle-paths, playgrounds and trees to lounge under. You can see a small part of the park in the first photo, which was taken from the bathroom window of the apartment we rented.  The view made you want to stay in the bathroom all day! The park is made from the riverbed of the Turia river after it was diverted in the Sixties to stop Valencia from being constantly flooded. If you have children, or just like clambering on things, there is a giant playground in the park that's great for all ages. The structure is in the shape of the man from the book Gulliver's Travels when he is tied down by the tiny Lilliputians. You can climb up his arm, or onto his head, crawl over his stomach, and slide down one of the many slides in his coat.  Photos from the ground really don't do it justice. The only way to see him properly is from the air, and lucky for us, we have Google maps for things like that.  Have a look here to see Gulliver from above!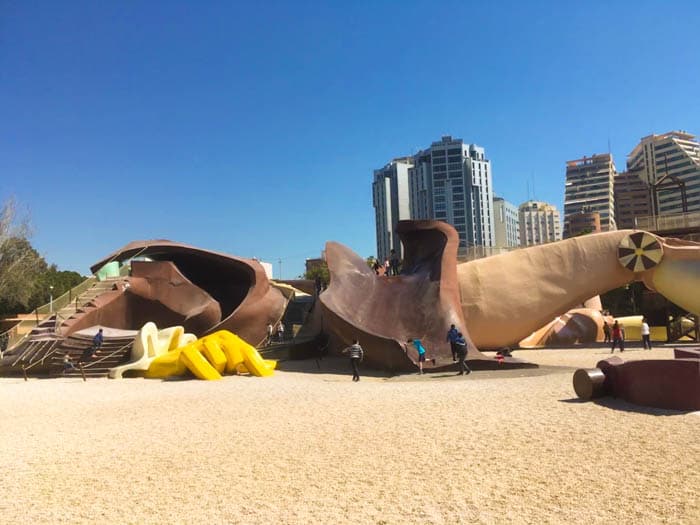 You can rent bicycles from many places in the centre and go for an easy ride along the Turia park and out to the beach.  We were there in April.  The beaches were nearly empty, the kids were brave enough to go swimming, and it was hot enough that we all got a little sunburnt.  We grabbed delicious sandwiches stuffed with potato tortillas, and cold cervezas (for the adults) from a fantastic hole-in-the-wall place, full of university students the day we went there, called Bodega La Pascuala. If you go, expect crowds and a bit of a wait before you get your sandwiches.  I really recommend taking the food and drinks a block back down to the beach and eating them there, as the cafe is incredibly crowded and noisy. The sandwiches make it all worth it though!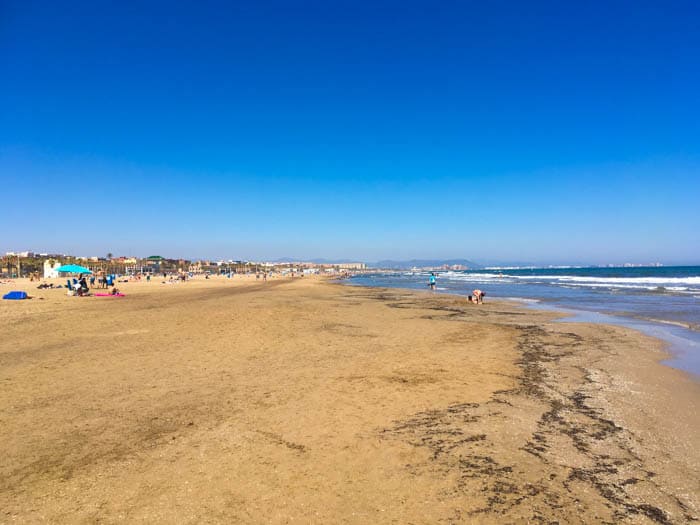 We spent a lot of our time just wandering around in the centre of Valencia, gazing at the lavishly decorated buildings. Or sitting in different tapas bars and cafes in various squares enjoying the local ambiance and the impressive buildings around us (and of course, enjoying the tapas and beer).  Valencia is a place to linger and soak up the atmosphere.  Don't be tempted to rush through it just to see the main sights.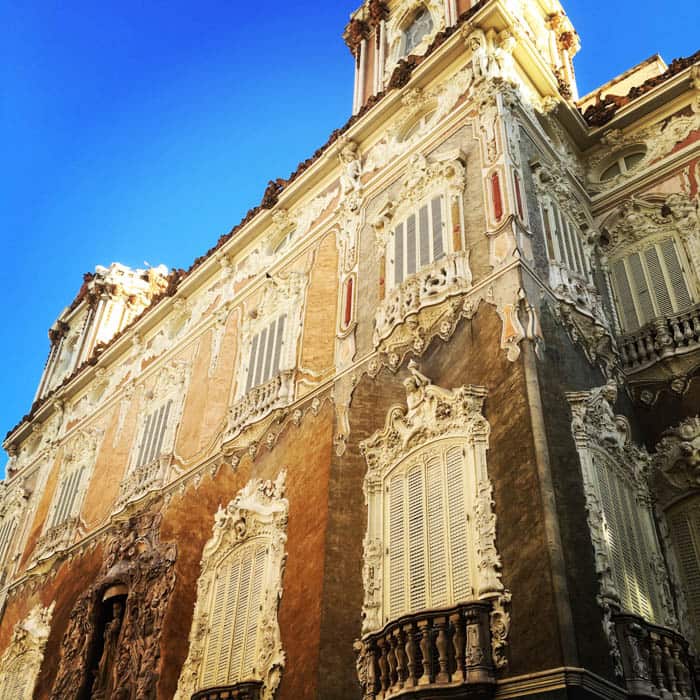 It's absolutely worth being in the area near the Mercado de Colón when it's time for a snack so that you can try some fartons (soft, sweet buns) washed down with a glass of delicious Horchata (or Orxata); a drink made from tiger nuts. The building was constructed at the beginning of last Century.  It is a marvel of soaring metal-beamed ceilings and glass skylights.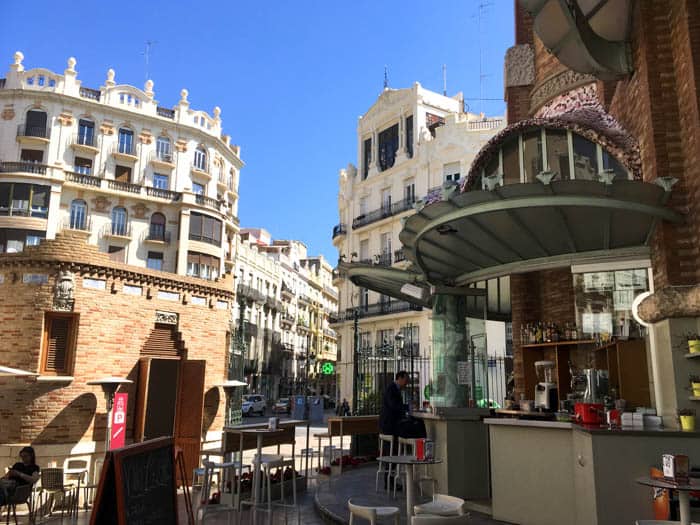 Of course, while you are in Valencia, you should also see the main tourist attractions: visit La Lonja, a stunning building built in the fifteenth Century that is now a UNESCO world Heritage site, climb the narrow spiral staircase to the top of the bell-tower in the cathedral, and take your appetite with you to munch your way through the bustling Mercado Centrale.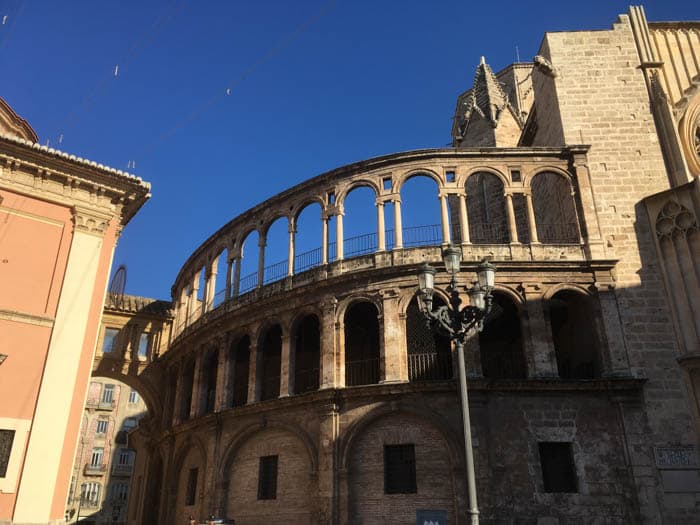 The building in the photo below is the stunning Ciudad de las Artes y las Ciencias, which lies at the southern end of Turia park.  It looks like a suspended spaceship, about to blast off.  The day we were there, men attached to harnesses were abseiling down the sides of the roof to clean the windows far, far above us.  That is definitely a job I wouldn't want to have.  The building houses a small hands-on science museum, which only takes a couple of hours to visit. It is worth going to see the outside area around the structure, even if you don't go into the museum itself.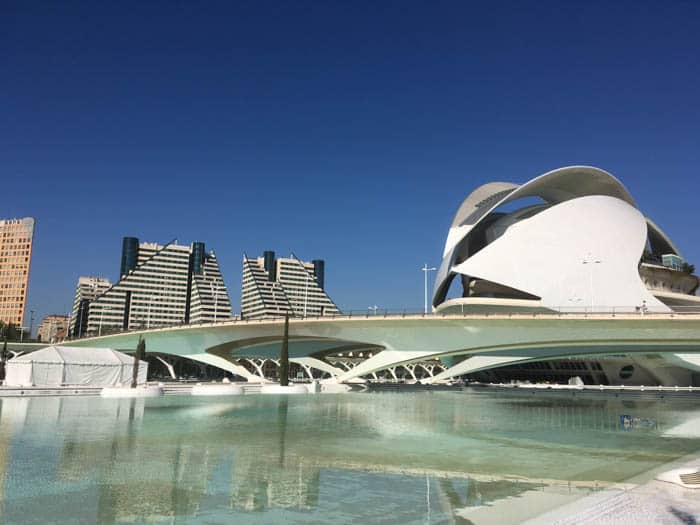 Valencia is the home of paella, so of course we had to eat it at least once! The best one I've ever eaten was the one pictured below. We went to a restaurant called Casa Roberto, which is renown for making great paella.  In fact, it's so well-known for its paella that they don't even give you a menu when you walk in the door; they just ask you what kind of paella you want.  I haven't yet tried making it at home.  I would have loved to buy a pan when I was in Valencia, but there's no way I could have carried it onto the low-cost airline we were travelling on without renouncing the rest of my luggage.  Luckily for you, I know someone who has a fabulous recipe on her blog for making it!  Go to visit LinsFood and she'll be able to tell you all about how to make paella at home. Her recipes always turn out marvelously, so I can assure you that it will be delicious (in fact, I am going to take my own advice and make it too!).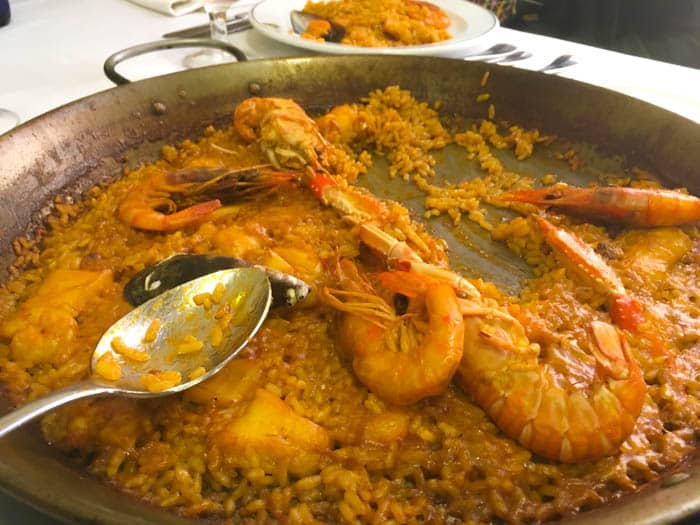 By Lisa Watson