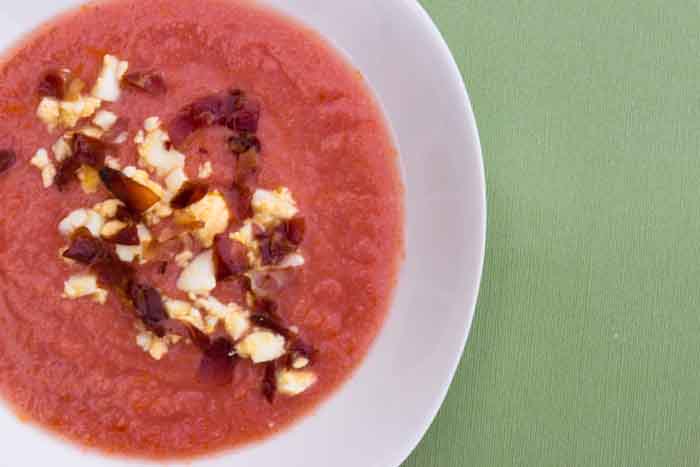 Why you should make Spanish salmorejo soup
Here we are on Part III of Tapas Month on Italian Kiwi!  I hope you've been enjoying the change of pace so far. If you want to have a look at the tapas up until now, you can feast on battered tiny fish and roasted surprise peppers. This week, I want to introduce you to a new favourite Summer dish of mine: Salmorejo! Cold soup of any kind never tempted me before.  Well, that is until I tried Salmorejo this year, for the first time! This soup is absolutely delicious and very satisfying since you mush the bread up with the tomatoes.  I could eat this every day, and in fact I did when we visited Andalucia.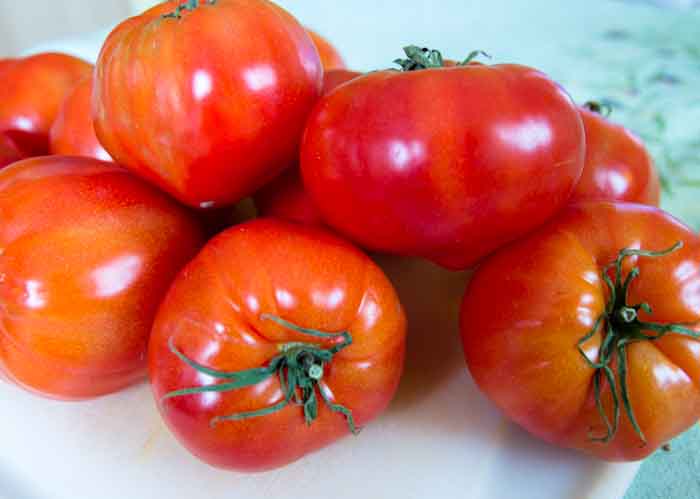 Perfect for the hot weather
Now that tomatoes are right in season, and it's ridiculously hot, it's the perfect time to make salmorejo.  It's about the only thing I feel like eating at the moment, aside from prosciutto e melone and lots of iced coffee. OK, so the iced coffee isn't technically something you eat, but you get what I mean.  It's amazing how the heat takes away your appetite.  Theoretically it's a good way to lose weight, right?  hmmmm….haven't seen that happening yet.  Maybe it's all that iced coffee……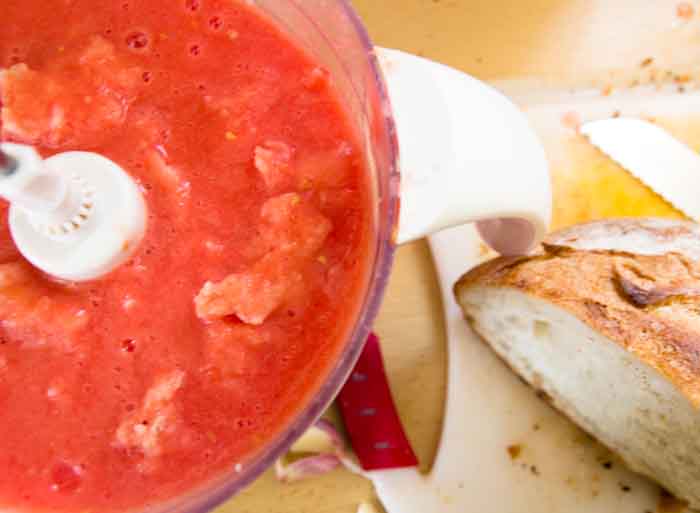 Hints on making salmorejo
Salmorejo is very easy to make if you have any kind of blending machine.  You need the blender to get it to a smooth consistency.  That's the trickiest thing.  The rest is super simple: you pretty much throw all the ingredients in together, whiz them in the blender, and that's it!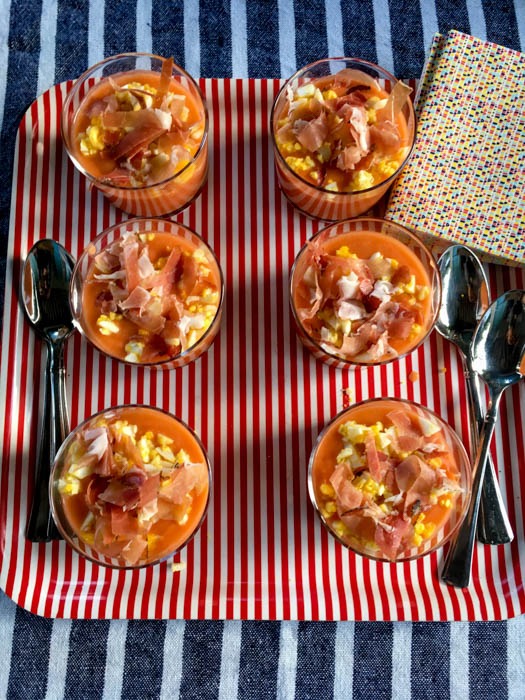 Travel Photos Of The Week
This week's Travel Photos are all from the wonderful city of Seville in Andalusia, Spain.  It was one of those places that I instantly fell in love with from the moment I arrived. I'm not sure why exactly…..the shaded squares, the river, the beautiful buildings, the food, the laid-back feeling that pervades the town.  So many things to like about it!  It was one of those kinds of places you arrive at and think, "I could live here!".  That definitely doesn't happen everywhere.  though maybe I'd change my mind if I went there in the middle of Summer.  🙂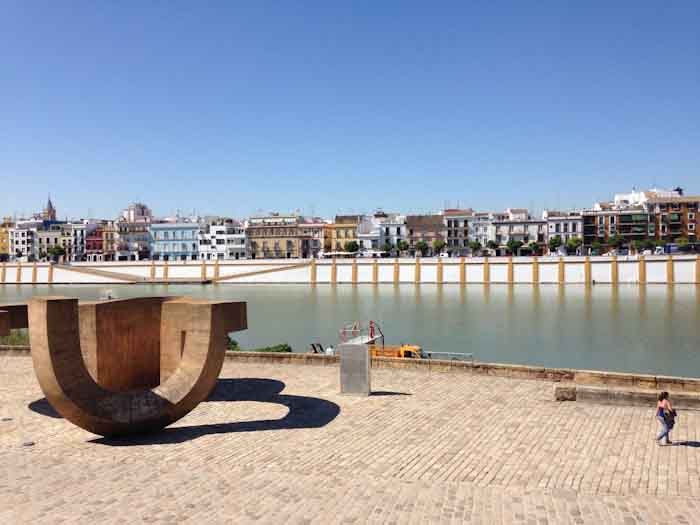 Seville really has it all: from the beautiful old buildings framing the plentiful squares that are scattered all through the city………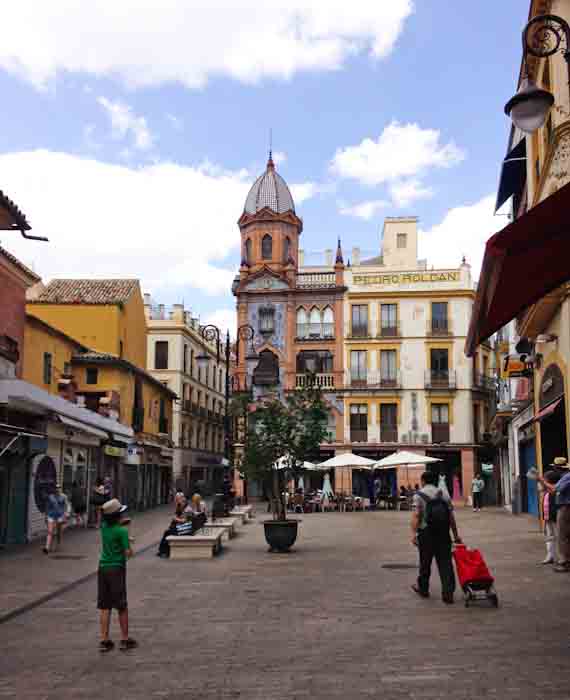 ……..to the very modern, such as the Metropole Parasol, which was built in 2011. You can take an elevator to the top of this structure and stroll along the walkway the winds up and down over the top of the grid.  The views of Seville are marvelous, but if you have a thing about heights, I don't suggest that you look down……
Seville was my absolute favourite city to visit during this trip.  It's a hard choice to make in Andalucia, as the towns are all so beautiful, and it's true that I haven't been to Cordova yet.  Maybe I'm missing out of some so spectacular, it'd make my eyes pop, but so far, Seville is it!  I could definitely spend a few more days wandering around the town, and soaking up the "atmosphere" in many tapas bars I come across!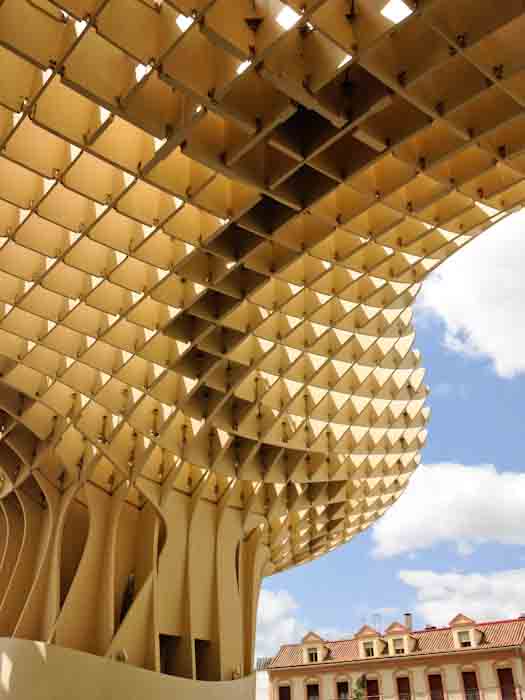 By Lisa Watson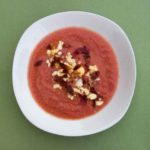 Print Recipe
Salmorejo soup
Spanish Tapas: how to easily make cold Salmorejo, a cold bread and tomato soup from the south of Spain.
Servings:
6
small servings
Ingredients
1.3

kg

Tomatoes

approximately 10 medium-sized

150

g

White bread

5.2 oz after the crusts are removed

1

tsp

Salt

1

clove

Garlic

150

ml

Olive oil

1/2 cup

2

Tbsp

Sherry Vinegar

2

Egg

3 – 4

slices

Raw ham or speck
Instructions
First Steps:

Boil the eggs until hard and leave them to cool. Chop them into tiny pieces.

If you can get Spanish Jambon, just cut it into small dice.  For the speck, I chopped it and then fried it in a little olive oil until it was crunchy.
For the Soup:
Peel, de-seed and chop the tomatoes. (If you don't have a serrated tomato peeler, plunge the tomatoes in boiling water for 30 seconds, then in cold water. The skins should peel off easily).

Rip the bread into small chunks.

Put the tomatoes and bread in a blender and leave to sit for 5 – 10 minutes to let the juices start to sink into the bread.

Add the garlic and blend well.

Add the olive oil in a stream while continuing to blend.  If your blender doesn't have a spout, just add it little by little and blend the mixture in between additions.

Add the vinegar and salt, then mix.

Pour the soup into individual serving bowls and sprinkle the surface with the ham and chopped egg.

You can make this soup a day or two before.  Just keep it in the fridge in a covered container until you want to eat it.  Add the egg and ham at the last minute.