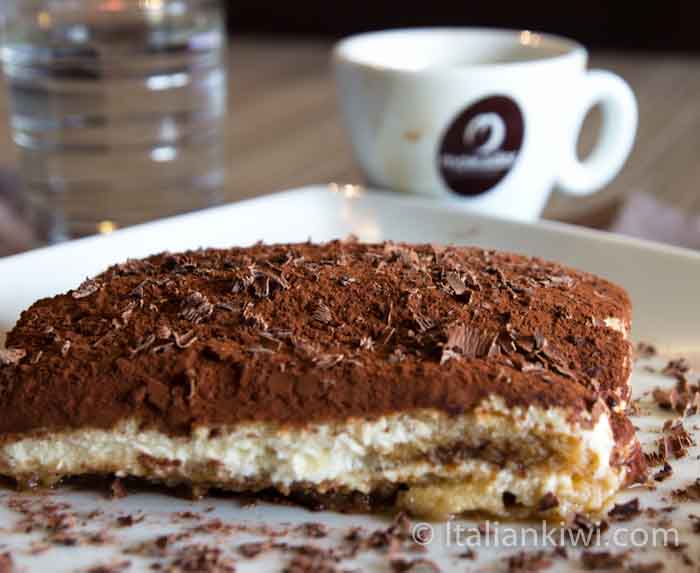 An Italian blog can't be Italian without a tiramisu recipe
Well, I had to do it, didn't I?  I can't really say that I have a blog about Italian food without this recipe. What's the best known Italian dessert outside Italy after gelato?  You've got it! Tiramisu!  Strangely, tiramisu is one of the most recently developed desserts that Italian make.  In general, Italian recipes date back into the mists of time, but tiramisu was said to have been invented during the last century, which makes it a baby in terms of Italian recipes! Of course, the origins of it are still controversial, although it is a new arrival on the scene, but it is commonly believed to have been first made in the Veneto region of Italy, where Venice lies in all its splendour.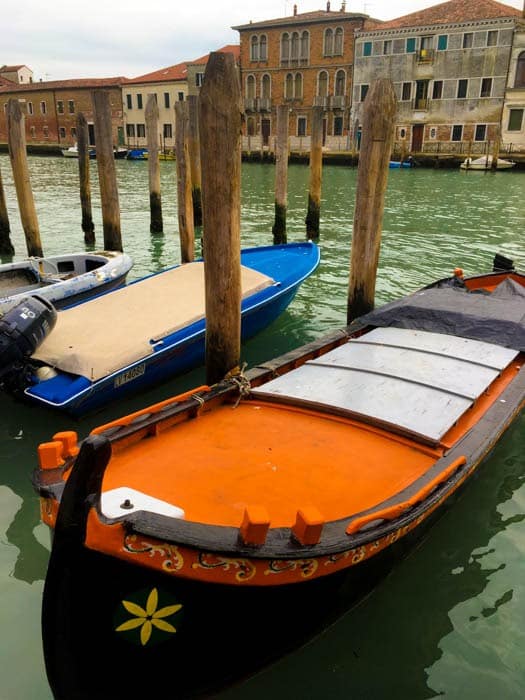 How tiramisu got its name
So, I had to worm Venice in that last sentence somewhere since we just went there for a holiday. It does give me an excuse to write about (and therefore make….and therefore, eat) this delicious dessert! "Tirami su" is actually a phrase in Italian that, as you may know already, means "pick/pull me up", and this dessert certainly does that with its coffee, eggs, cocoa, and in this version, chocolate.  It is said that it is an aphrodisiac, but I can't imagine being up to anything much in that department after eating a dish of this!  It is very rich, so is better eaten in smaller portions (that means there's much more for you later in the fridge when your guests go home!).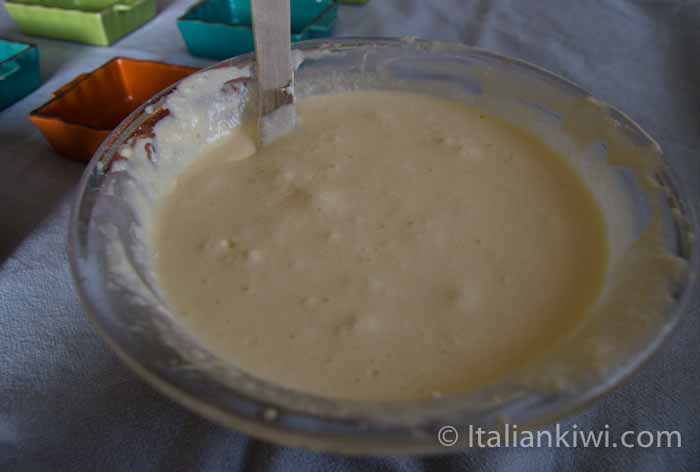 Notes before you make the tiramisu
You have to make sure your eggs are really fresh and that you eat it within two days of making it.  Store it in the fridge (or in your stomach) at all times.  To test for egg freshness follow my tips here before using them.  Don't let this put you off making it.  If you have fresh eggs, and make a huge sacrifice to eat it quickly, then you're good to go!
The only slightly tricky part of this dish is the wetting of the savoiardi biscuits: too little and they're crunchy, too much and they turn quickly into a soggy mess. You can dip them quickly in a bath of coffee, or you can dribble coffee over them once they're in the container you're making the tiramisu in.  I prefer the dribbling method because if you make them a little too wet, at least they won't fall to pieces in your hands and cover you with sticky biscuit pieces.
I made this tiramisu with decaffeinated coffee.  I once ate one that was delicious, but the woman who made it had put so much coffee in it that I didn't manage to go to sleep until three in the morning!
The nice thing about this dessert is that it's very easy to make it in one large dish, or in individual serving containers as the amount of ingredients aren't exact.
And a last note on Savoiardi biscuits. They seem to exist with various names just about everywhere.  I'm not sure why exactly they're called  "ladyfingers" in English as they're relatively short and stubby.  Not how I imagine the fingers of a Lady at all!

Happy dessert making!!!
By Lisa Watson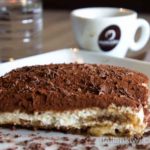 Print Recipe
Tiramisu
Italian tiramisu is an easy, make ahead recipe that will impress your guests. Find out all about it on Italian Kiwi
Ingredients
1

box

Savoiardi biscuits (Ladyfingers)

I used 36 biscuits for 6 people

2 – 3

small cups

Italian Espresso coffee

4

Egg yolks

125

g

Icing sugar

2/3 cup

2

Egg whites

400

g

Marscapone cheese

1 3/4 cups, 15oz

50

g

Dark chocolate

2oz

Cocoa powder

to cover the top
Instructions
Prepare the Ingredients:
Using a standing mixture, or egg-beater, to save your arms, beat the egg yolks and sugar together until they become light in colour and "fluffy".

Add the marscapone and beat in.

In a clean bowl, beat the egg whites until they are stiff, then add them to the marscapone mixture.  Stir in gently with a wooden spoon until they are incoporated.

Grate the chocolate (don't touch it with your fingers otherwise it will melt immediately!).

Make the coffee and let it cool a little.
To Assemble:
Place a layer of savoiardi biscuits in the bottom of the container you are using.

Drizzle coffee on them carefully until they are damp, but not swimming.

Add a layer of the marscapone mixture, then sprinkle the grated chocolate over the top using a teaspoon.

Repeat the process one more time, but finish with the marscapone mixture.

Dust the top with cocoa using a small sieve to evenly distribute it.

Place the finished tiramisu in the fridge for 3 – 4 hours before eating.