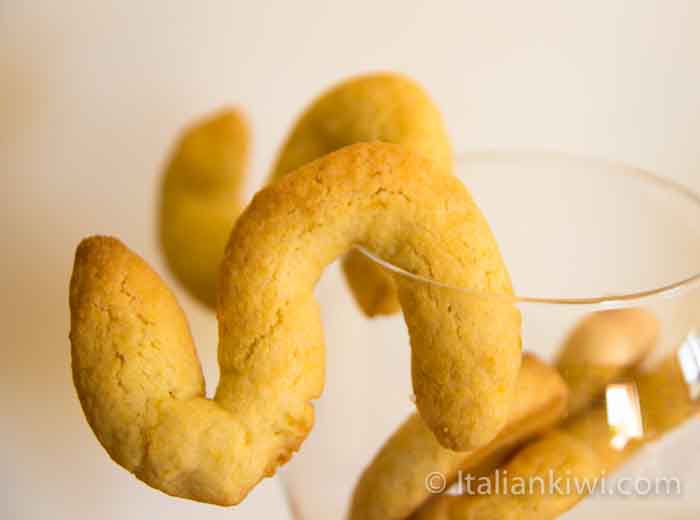 The Venetian butter cookies that you've been longing to hear about
Last year we went for a trip to Venice, and I suddenly realized that the time has drifted away and I've told you nothing yet about our time there!  So, today I'm going to rectify that.  Sorry that I've kept you in suspense for so long.  I know that you've been waking up every morning thinking that maybe, finally, this will be the morning that Lisa writes about Venice.  Well, all your wishes are now coming true!  Tonight, you can go to bed and rest easy. The recipe I'm going to share with you today comes from the tiny island of Burano that lies in the lagoon surrounding Venice.  The island is famous for its lace and beautifully coloured houses, and also for these biscuits called Bussolai Buranei (let's just call them Venetian butter cookies).  They're delicious biscuits that are formed into a "s" or an "o" shape before baking. They are dipped in sweet wine (or coffee) before eating.  Actually, you can eat them without dipping them and nothing will happen to you…….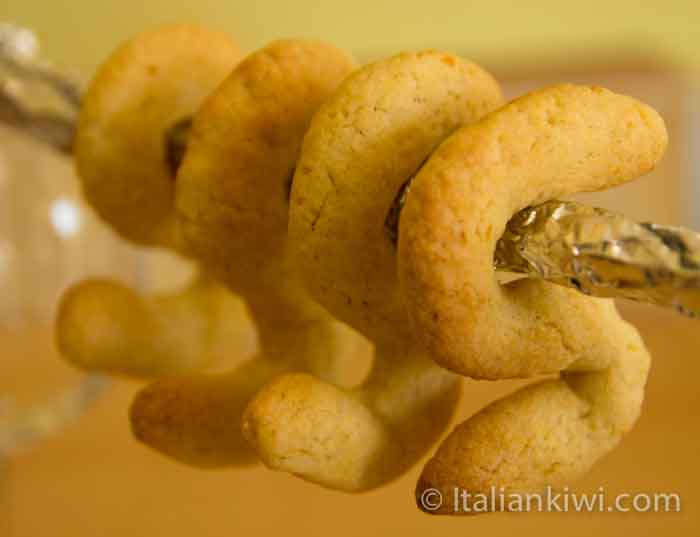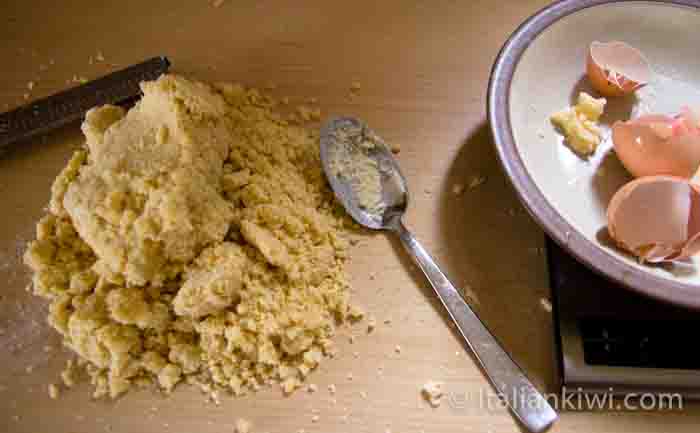 The cookies that are too good to only make for Easter
These cookies were traditionally made just for Easter, but they're so delicious, and so many tourists want to eat them, they now make them all year round.  They come in different shapes, but essentially, they taste the same, whichever shape they are in.  That leads me to the important point that you don't have to make them in the shape of an "s" or even an "o".  If you make them straight, I promise that they'll still taste just as good.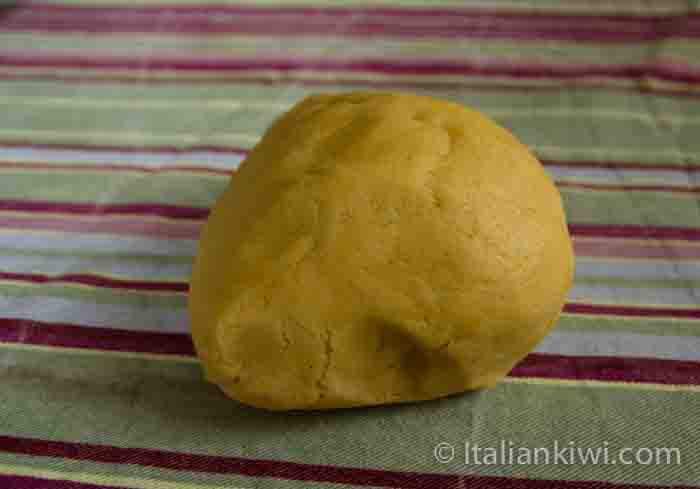 Today, I'm going to do something a little different.  Instead of just writing about the Venetian Butter Cookies, I'm going to assault you with a short piece I wrote about Venice.  I hope you like it!
A Day in Venice

Sitting in the back-alley restaurant, Venetian dialect eddies and swirls around us. My Italian husband shrugs. "No, I don't understand anything either."  As we eat Sarde in Saor, the old man at the next table hears our jumble of languages.  He breaks into Italian and says, "I used to live in Texas, but I missed the water." The stray tourists a few tables over try to order a cappuccino after their lunch. "Scusate, but is not possibile," murmurs the waiter politely in broken English.  I make a paper boat out of the ragu-stained place-mat for one of my sons.  His eyes shine. "Let's go float it on a canal!".
On the slippery, algae-covered steps, I hold his hand as he carefully launches his boat. It bobs gently on the murky water towards an arch, where people stop to take photos of it. A passing gondolier maneuvers his gondola around it and gives it a helping hand on its voyage by touching it gently with his pole. My son leaps for joy and punches the air with his fist.  The gondolier winks as he glides past. A boat-taxi steams past.  The tassista swerves to avoid the paper boat, then salutes my son. Finally the little craft meanders off down a side canal.
We elbow our way onto the Ponte di Rialto. We inch the kids to the rail, keeping one hand on them through the wall of people so that they can watch the aquatic ballet of near misses going on below. A vaporetto and a gondola play a game of chicken. "This is too scary", says my eldest son, covering his eyes. Later, the boys stalk pigeons in Piazza San Marco. "What's the bet that this is the only bit they'll remember?" I say.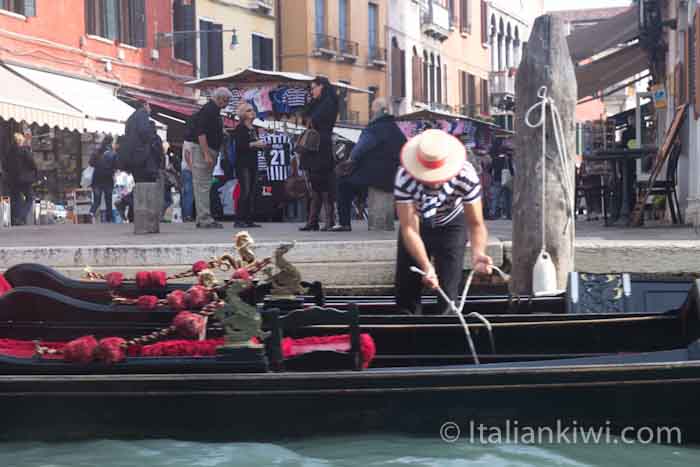 By Lisa Watson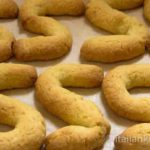 Print Recipe
Venetian Butter Cookies
Venetian Butter Cookies (Bussolai Buranei) are a specialty from the island of Burano, which lies in the Venice lagoon in Italy.
Ingredients
250

g

All-purpose flour

2 cups, 8oz

125

g

Granulated sugar

4.2oz, 1/2 cup

1

pinch

Salt

1

packet

Vanilla sugar

or 1 tsp of vanilla essence

100

g

Butter at room temperature

7 Tbsp, 3.5oz

Lemon zest

from 1 lemon

3

Egg yolks

1

Tbsp

optional Rum
Instructions
Mix all the dry ingredients in a bowl, then pour the mixture onto the kitchen bench.

Make a well in the centre, then add the butter, egg yolks, rum (if using), and lemon zest.

Work the mixture with your hands until it turns into a smooth dough.

Wrap the dough in plastic wrap and leave in the fridge for 30 minutes. If you leave it overnight in the fridge, you'll need to take it out about 30 minutes before you start making the cookies.

Pull walnut size pieces off the ball of dough. Squeeze and roll them gently between your hands until you get a sausage shaped about the thickness of your little finger that measure about 12 cm (5 inches).  The length and thickness is to help you form the "s" shape.  Gently form it into an "s" and lay it on a cookie tray covered in baking paper.

Bake the biscuits at 180ºC (350ºF) for 10 – 12 minutes until golden-brown.

Leave them on the tray to cool for a few minutes after taking them out of the oven so that they "set" a little, then transfer them to a wire grill to cool.