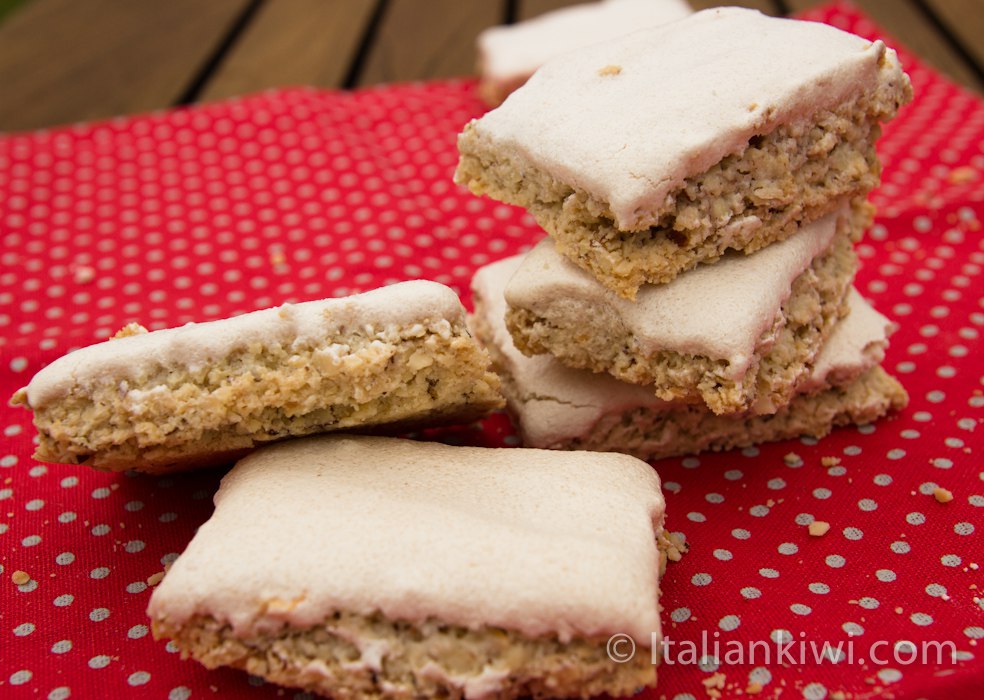 These cookies from Puglia has nothing to do with marzipan
Before you start thinking biscuits made of marzipan, stop right there.  These are delicious biscuits called marzapani, but the only thing they have in common with the almond paste is that they are made with lots and lots of almonds.  Marzapani are a combination of crunchy biscuit made with almonds and meringue that come from way down South in Puglia.  I've talked about Puglia already……..Are you beginning to get a sinking feeling that it may turn into another ranting phase like the Sicily overload I put you through last year? Sorry (well, not really!), but these two areas of Italy are too fabulous to not wax lyrical about, so bear with me! This recipe for marzapani comes from Lina, the delightful owner of Casina Montana, the lovely agriturismo we stayed at when we were hanging out in Puglia for a few days. There's already a photo of the agriturismo in my post on torta caprese.  If you're not convinced about going there by that photo, have a look at the photo below of the breakfast they serve up every day, then try to tell me that you're still not interested! The pie in the front is a pasticciotto, which is relatively easy to make at home. You too can have breakfast like a Southern Italian.
Only four ingredients
Marzapani biscuits are very simple to make and only have four ingredients!  I'm amazed that you can make something that tastes so incredibly good using so few ingredients.  I discovered that it's a very forgiving recipe as well.  As I didn't have enough whole almonds in the cupboard, I used a mixture of peeled almonds, non-peeled almonds, sliced almonds and almond flour (I was impressed also at how many different types of almond products I had lying around), and it came out great!  I do suggest using some non-peeled almonds as it makes the finished result look pretty and gives the marzapani biscuits more texture.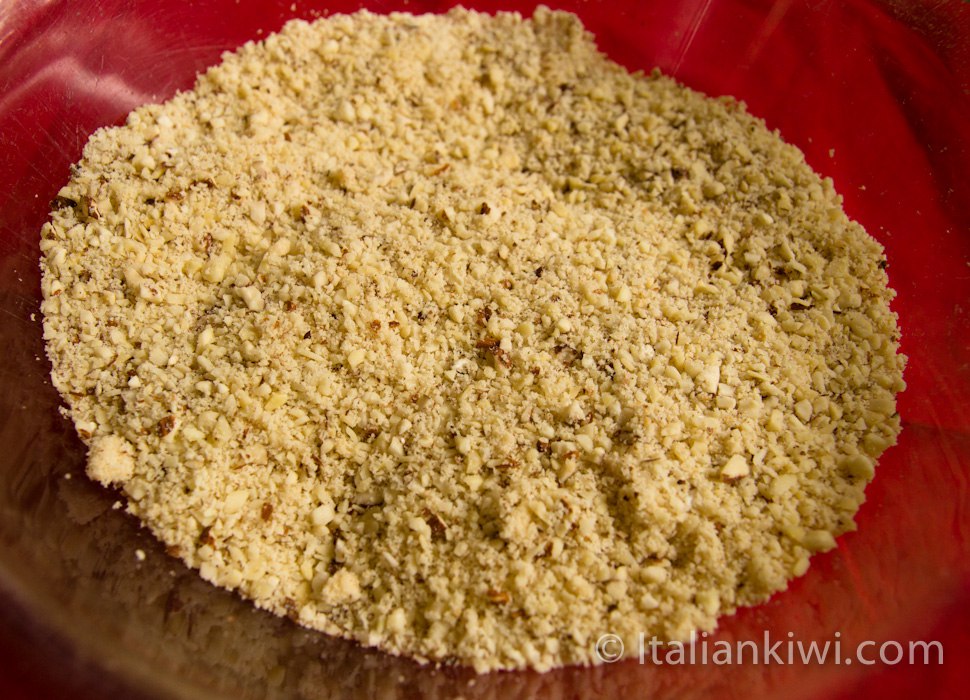 How to make marzapani if you don't have a standing mixer
If you don't have a food processor, you can put the almonds in a large plastic bag and whack them with a rolling pin.  That's a great exercise for getting out any frustrations you may be carrying around, but don't get too enthusiastic and start hitting other things (or offending people)!.  If you don't have a standing mixer to make the meringue, either use and eggbeater or whip them by hand.  If you whip them by hand, change arms every now and then, and then you won't need to go to the gym that day: see, making marzapani is not only good for your taste-buds, but also great for your body! If you don't have an oven, there's not much I can do about that….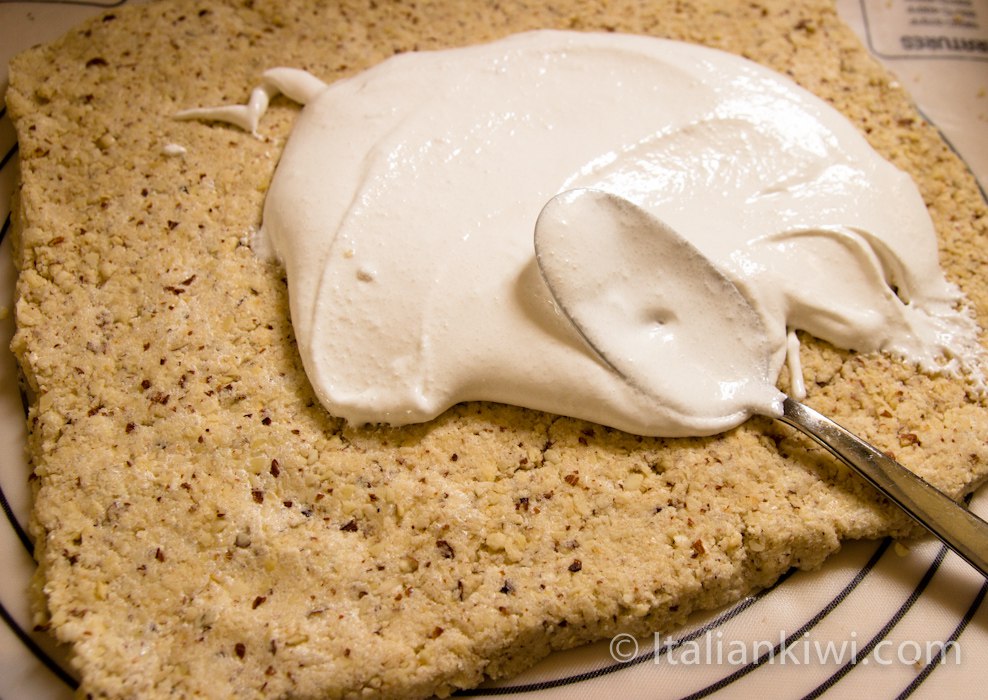 Why is everyone gluten-free these days?
Another great thing about these marzapani biscuits is that they are gluten-free!  I seem to be running into more and more people these days with gluten intolerance, so I'm always on the look-out for recipes for friends who have issues digesting gluten.  I wonder: is it a problem that's occurring more often in our chemical soaked lives, or is it just that people are more aware of it now that they were 20 years ago?  In Italy, many supermarkets now seem to have a whole aisle dedicated to  gluten-free foods, which shows how wide-spread it must be in Italy at least.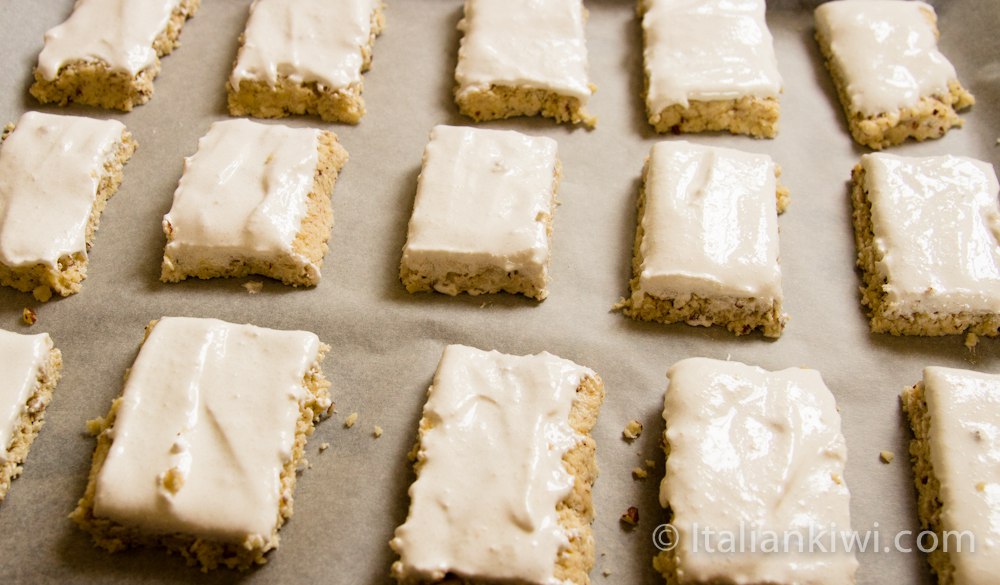 Anyway, you don't really need any of these excuses to make marzapani except for one: they taste stupendously good!  I highly recommend that you run to the kitchen right now and make a batch.
By Lisa Watson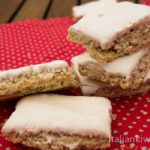 Print Recipe
Marzapani biscuits from Puglia, Italy
Marzapani biscuits are very simple to make and only have four ingredients! They are made with almonds of all different kinds.
Servings:
20
-30 biscuits
Ingredients
250

g

Almonds with skin

8.8 oz

250

g

Peeled almonds

8.8 oz

3

Egg whites

1

packet

or 1 tsp vanilla essence Vanilla sugar

350

g

White sugar

1 3/4 cups
Instructions
Grind the almonds into the consistency of coarse meal using a food processor.

Using a standing mixer, or an eggbeater, beat the egg whites until foamy. Continue to beat until stiff peaks form, adding the sugar bit by bit while still beating.

Stir in the vanilla sugar.

Divide the meringue mixture roughly in two.

Add one part of the meringue to the ground almonds and mix together.

Turn out onto the bench and form it into a square or rectangle.  Use a rolling pin or your hands to make it about 1/2cm thick.

Cover the dough with the rest of the egg mixture.

CAREFULLY cut the dough into rectangles (or squares!) and place them on a cookie tray lined with baking paper.

Bake at 180°C (350°F) for 15-18 minutes.