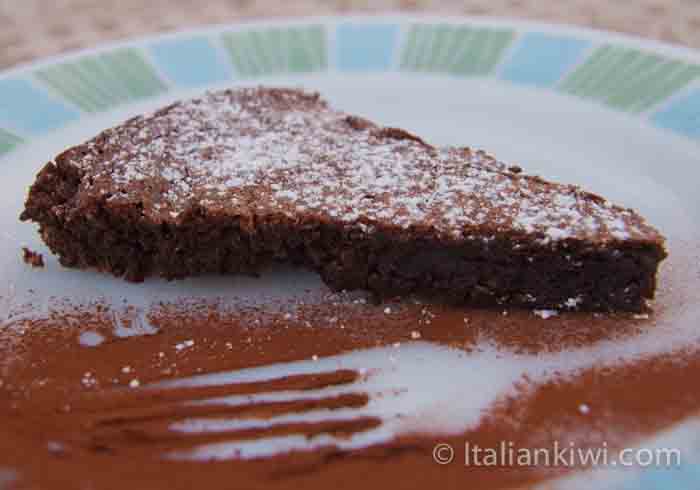 Chocolate cake, no people, and incredible tourist spots
The recipe I'm about to unveil is called Torta Caprese.  I had the luck to be able to go to Puglia a few weeks ago, thanks to my parents-in-law, who gave my husband a fantastic birthday present of looking after the kids while he went to Puglia, in the heel of Italy, for a few days.  I was willing to sacrifice myself to the cause so that he wouldn't be lonely, so I went too. 🙂 As per usual when we go to Italy, we stayed in an agriturismo. This one was near a small town called Maglie.  The town was very well-placed to go and visit all the wonders of Puglia.  Now, if you've never been there, imagine this: limpid sea with schools of fish flashing around in it, incredible architecture that's a mixture of North African, Italian and Turkish, seriously good food, and in April: NO PEOPLE!  In fact, there were so few people on the coast, that it was hard to find anything open in some of the smaller towns.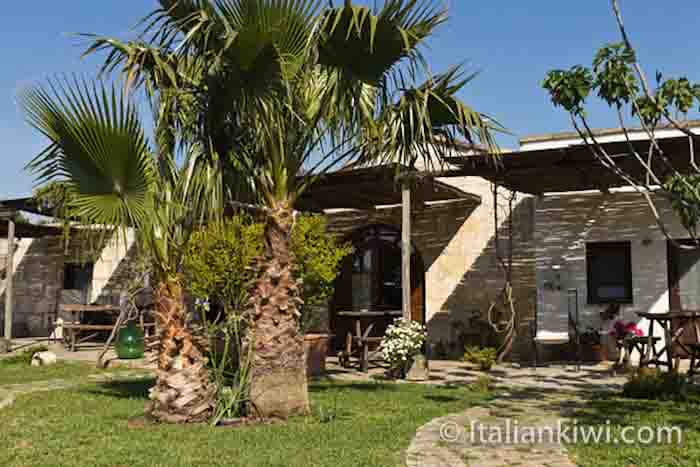 A recipe straight from the "horse's mouth"
The agriturismo we stayed in is called Casina Montana. It's set in a quiet rural setting and run by a lovely couple called Lina and Leo, who make astounding breakfasts (My biggest advice to you: Don't miss the breakfasts!!!).  They kindly gave me this recipe for Torta Caprese, which is a typical chocolate cake made in Southern Italy. The cake has a fantastic brownie-like consistency, the only downside of it being that it's very difficult to stop at eating only one slice of it! I wanted to show you this particular recipe because it has a special ingredient in it that is used (and drunk!) extensively in Southern Italy.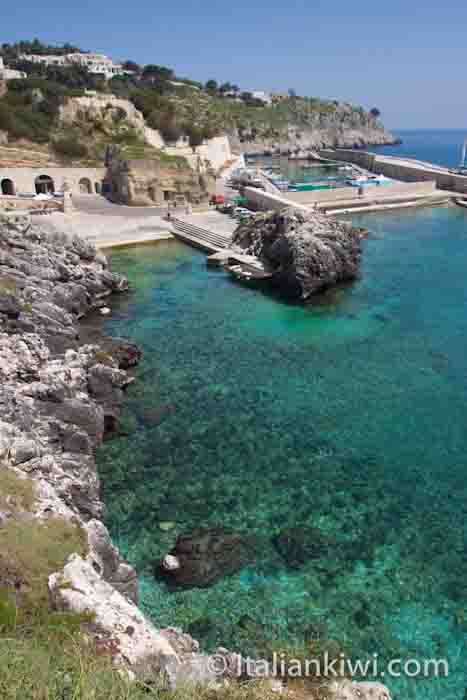 The secret ingredient in torta caprese
The secret ingredient is a liquor called Strega, which translates as "Witch" in English.  I don't know if it's because you turn into a (w)itch if you drink too much of it, or that it is considered to have magical properties.  When we got home, my mother-in-law kindly tracked down a bottle of it for me (as, thanks to the low-cost airline we were traveling on, we couldn't bring back more than a thimble-size bag  without paying an exorbitant amount of cash).  We were all surprised to discover that it's a beautiful yellow colour.  That's thanks to the saffron that's added to it.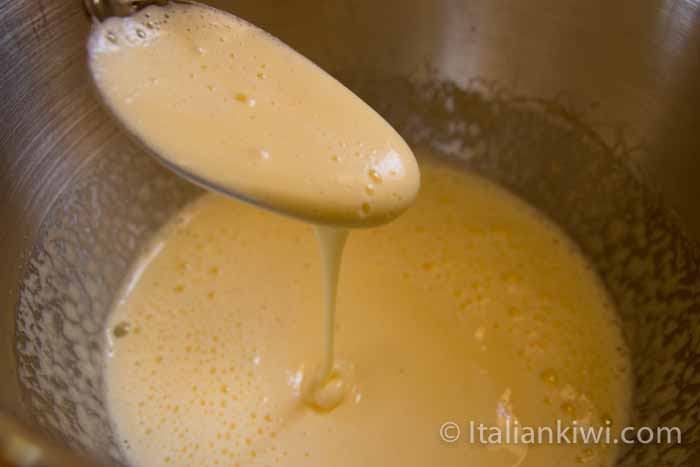 I cracked open the bottle of a taste (out of professional curiosity of course) as soon as it was put into my hands.  Hmmmmm….it tastes like sweet, herbal medicine to me.  I will probably be boiled alive for saying that as this drink seems to have many addicts who say they put it on and in everything from cakes to ice-cream. I duely put it in the torta caprese, and in fact, it did taste pretty good like that!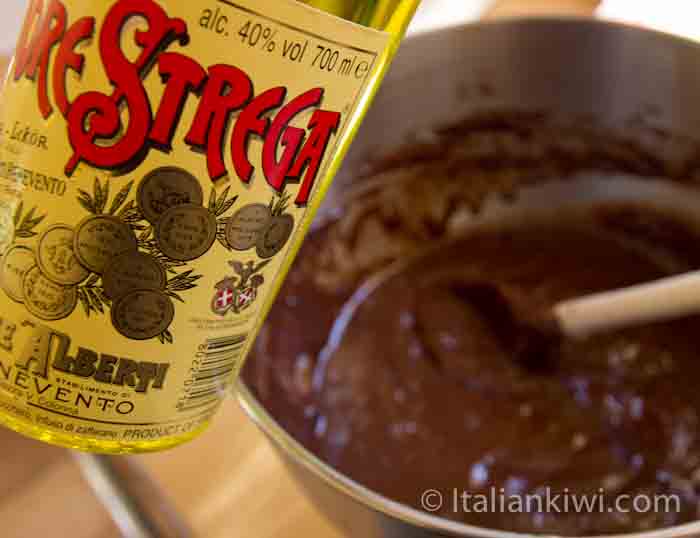 I know that Strega will probably be near impossible to find where you live, so I suggest you use a liquor such as cognac to make this chocolate cake.  Be very gentle when trying to take it out of the cake-tin as it breaks VERY easily (I can tell you this from first-hand experience!!
By Lisa Watson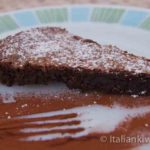 Print Recipe
Torta Caprese ( Chocolate Brownie Cake)
how to make Chocolate Brownie Cake (Torta Caprese) from Puglia, Italy
Ingredients
115

g

Ground almonds

3/4 cup

100

g

Dark chocolate

3.5oz

35

g

Unsweetened cocoa powder

1/3 cup

175

g

White sugar

3/4 cup + 1 Tbsp

180

g

Butter

3/4 cup

3

Eggs

150

ml

Strega (or other liquor)

3/4 cup
Instructions
Grease a 25cm cake tin (preferably with detachable sides) and line it with baking paper. Heat the oven to 160°C.

Melt the chocolate and butter gently in the microwave, or on the stove-top.

In a standing-mixer, or with an eggbeater, beat the eggs and sugar until they become thick and creamy.

Add the chocolate mixture to the egg mixture and stir.

Gently mix in the almond meal and cocoa.

Finally add the "Strega", or liquor of your choice and mix in.

Pour into the cake tin and bake for 30 -35 minutes.

Wait until the cake has cooled completely before you VERY CAREFULLY take it out of the cake-tin.