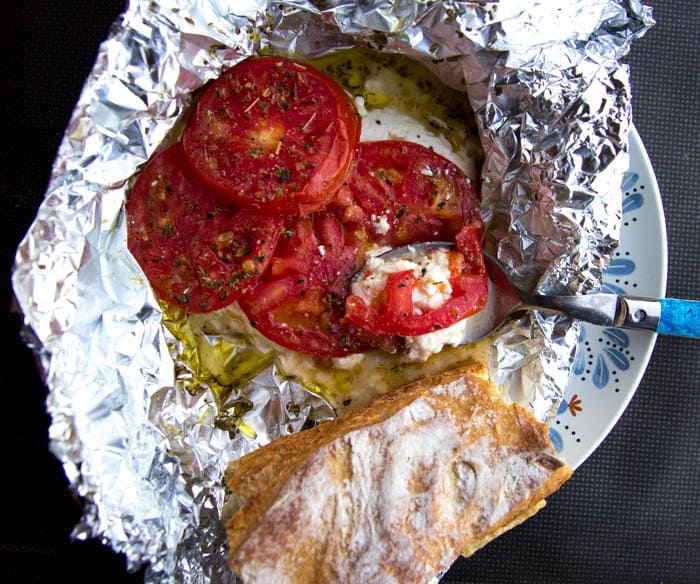 Hot weather, magpies, and a fabulous grilling recipe
It's hot up here in the Northern hemisphere; so hot that you could just about cook an egg by cracking it on the terrace outside our house.  It would be covered in dust and bird-poo, so maybe wouldn't be that great to eat.  By the way, thinking of bird-poo, if anyone has an idea for scaring magpies away without using a gun, I'd love to hear it.  I'm sure they're messing up our terrace on purpose because I keep hiding the cat biscuits that they love to steal. Anyway, bird problems aside, this post is actually about a delicious and easy recipe to make on the barbecue with feta cheese and tomatoes.  Actually, those are almost the only ingredients, so it's easy to shop for the ingredients too.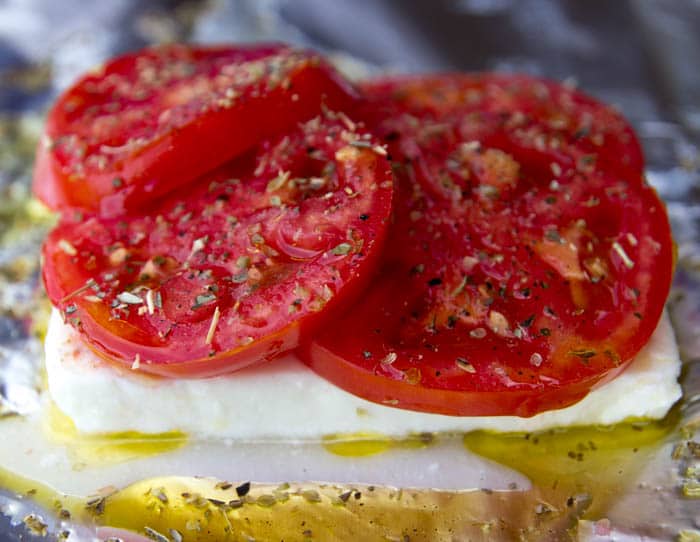 Where did this great idea come from?
I learnt how to make this when I lived in Heidelberg, Germany  years ago. My German friends just loved to light up the barbecue as soon as the weather got warm enough (that meant when you didn't have to wear a winter jacket to go outside), and this was something that they almost always made.  I love it as it tastes great, especially when tomatoes are in season. Whenever I eat it, it brings up many happy memories of hanging out with the group of friends I made there.  I'm always thankful that they welcomed me with open arms when I arrived in Germany.  They were all born near Heidelberg and had known each other for years before I came along, yet they took me into the group, cooked for me, gave me furniture and cutlery for the apartment they found for me to rent, helped me with any bureaucracy I came up against, helped me to learn to speak German, and always made an effort to speak English when I was around (until I learnt German) to make sure I felt part of the group.  Though, one very good friend wasn't that helpful when he taught me German.  The first words he got me to learn were Achterbahn (roller-coaster), Nilpferd (hippotamus), Scheiberdach (sunroof) and Handschuhfach (glove-box). Although a lot of my German vocabulary has disappeared, those words still remain.  One day I am determined that I will use them in a sentence.  I'm so happy that fate led me to Heidelberg. Southern Germans are the warmest people I have ever met.  Without them, my few years of living in Germany would not have been half as good as they were.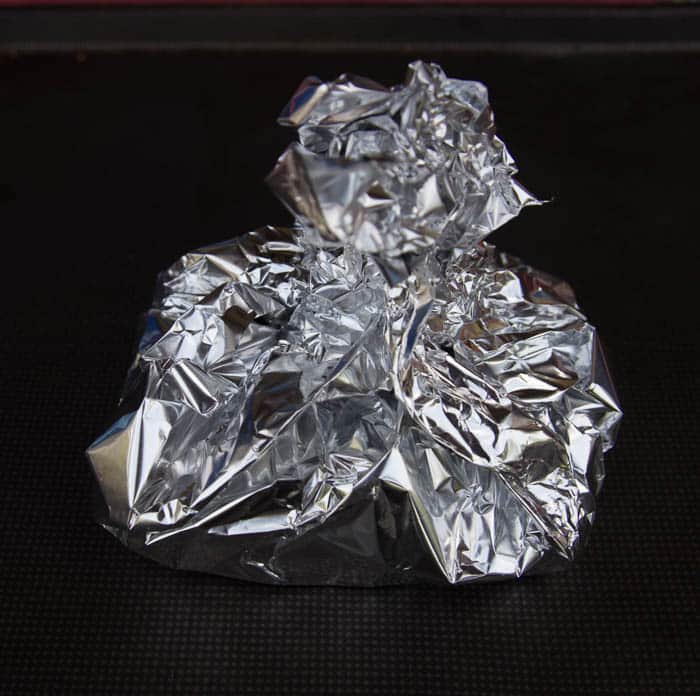 Tweaks to the recipe
As I was saying before I started to get sentimental, the tomatoes go really well with the feta cheese, and the herbs you sprinkle over can change.  It depends what you have in the cupboard.  I usually use thyme or oregano.  Either fresh or dried herbs work fine too.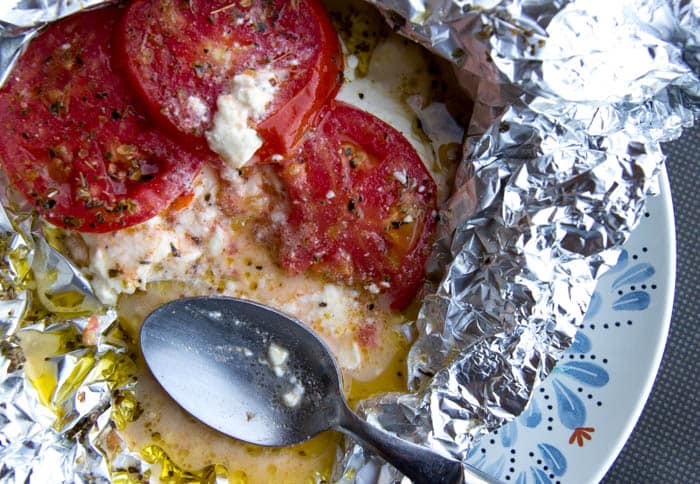 Travel Photo Of The Week
This photo of Augsburg in Bavaria, Germany is taken from the bell-tower called  der Perlachturm which sits in the central square of the town.  The climb up the narrow stone steps to the top is completely worth it for the views, once you wipe the sweat out of your eyes. This tower was built as a watchtower way back in the tenth Century.  After Augsburg was destroyed by Charlemagne in the 8th Century they probably though it was a good idea to build the tower so that the citizens wouldn't be taken by surprise again. They were, but that's a story for another time.  Augsburg is a beautiful town to visit, and like everywhere in Germany, has fabulously delicious cakes!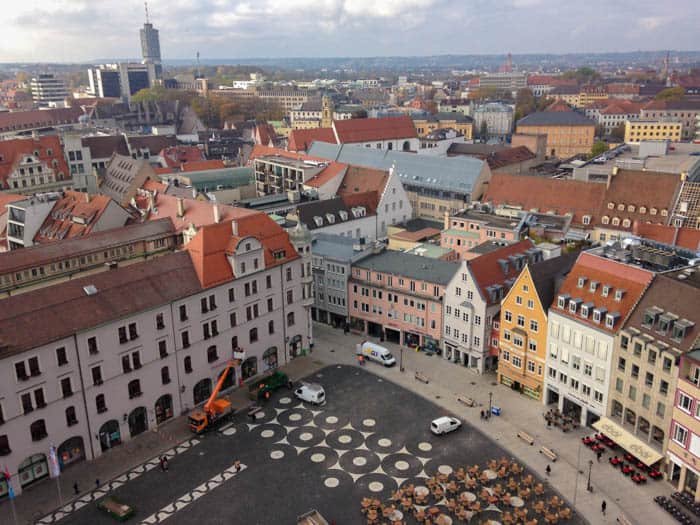 By Lisa Watson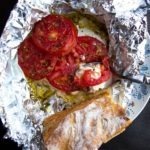 Print Recipe
Feta and tomatoes on the grill
An easy vegetarian recipe to grill feta and tomatoes on the barbecue.
Ingredients
150

g

Feta Cheese

5.2 oz/1 slab

1

Tomatoes

Thyme or oregano

to taste

1

Tbsp

Olive Oil

Salt and Pepper

To taste
Instructions
Slice the tomato in thick slices

Put the feta cheese on a sheet of aluminium foil.

Place the tomato slices on top of the feta, overlapping them if necessary.

Sprinkle with herbs, salt, and pepper. Drizzle the oil over the top.

Close the foil by bringing all the edges up and squeezing them together.

Place on a heat bbq grill (or in a hot oven) for 5 minutes.

Eat immediately with crusty bread.