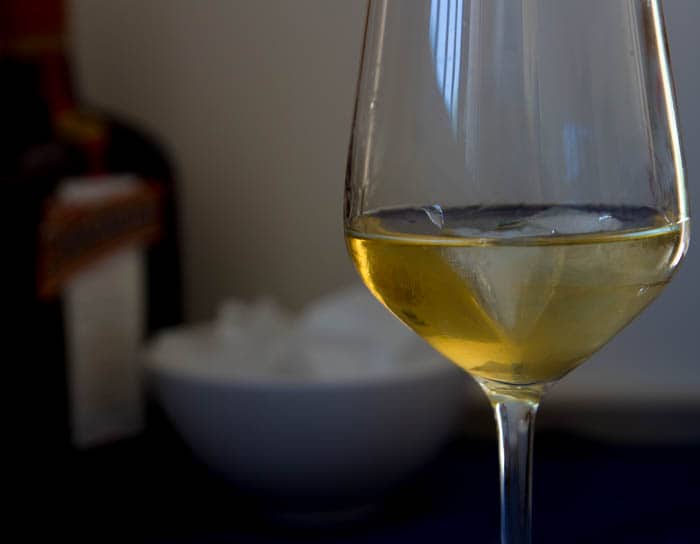 Why IS the cocktail called Gamba di Legno?
I'm always on the look out for new cocktails to make as aperitifs. I love a good Italian Aperol Spritz and really enjoyed making the thirst-quenching Peach Prosecco Spritzer that I discovered in London, but this time I wanted to try something without spritz in the name, no matter how much I like bubbly wine.  When the Cucina Conversations group came up with the idea for this month's theme being around drinks, I searched around and found this intriguingly named cocktail: Gamba di Legno.  Gamba di Legno literally means wooden leg, but it is also the Italian name of the Disney cartoon character Peg Leg Pete, who is the arch-nemesis of Mickey Mouse. Now, it is difficult to say why this cocktail is called after a wooden leg or an imaginary…..bear?….dog??? (What kind of animal is Pete, anyway?).  My guess is that if you drink a few of them, you'll stumble around as though you are a  landlocked pirate with a wooden leg and start yelling, " Arrrrrr, me hearties!" and "Land Ahoy!".  Just don't try to capture a parrot and stick it on your shoulder after drinking it. And, don't try to chase Mickey Mouse.  He's not real.  You're seeing things.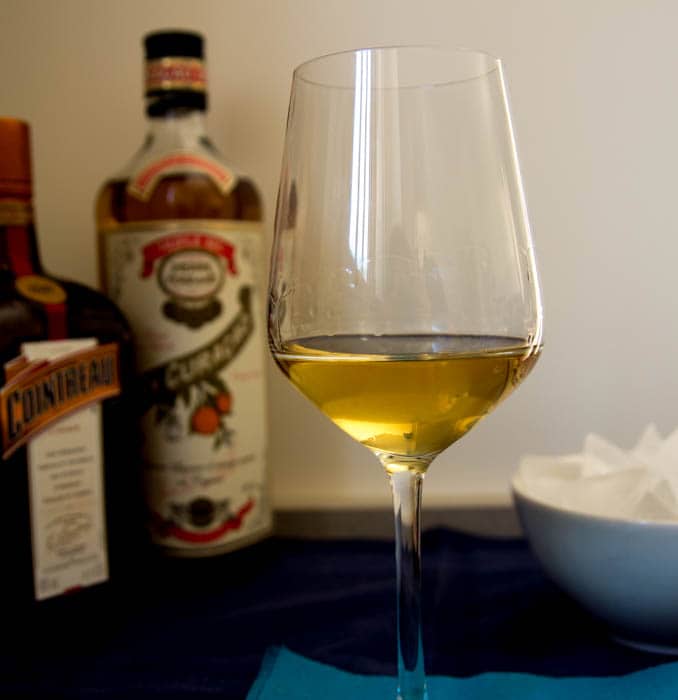 What to serve with the Gamba di Legno cocktail
The orange-tasting, sweetness of the drink is cut a little by the sambuca, and goes very well with savoury aperitif snacks. So, pull out those cocktail bottles and make one up for your friends!  I love inviting friends for an aperitif when the weather is warm and we can sit outside in the garden.  It's so much more relaxing than holding a dinner party, and you can make the finger food substantial enough to do as a light meal, so there is no need to eat a meal afterwards. Another bonus is that there are very few plates to clean up afterwards!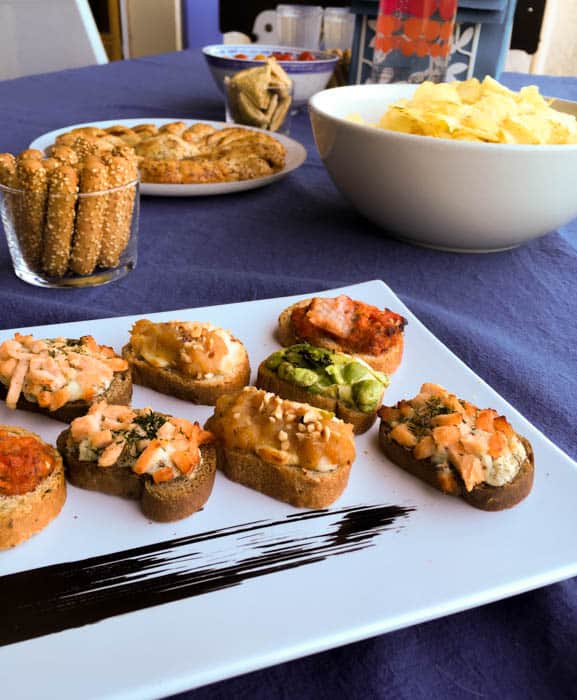 This post is part of the monthly Cucina Conversations group theme.  This month the recipes are centered around drinks and food made with drinks.
Marialuisa from Marmellata di Cipolle  with  a delicious post on Pimm's
Rosemarie from Turin Mamma with cooling Sicilian Coffee 
Francesca from Pancakes e Biscotti with a refreshing Watermelon Prosecco
Daniela from Le Dani Gourmet with Gelo Di Melone (Melon Jelly)
Carmen from The Heirloom Chronicles with Semifreddo di Vincotto
Travel Photo Of The Week
The photo below is of the gorgeous coast of the island of Sicily.  The photo was taken from a tiny village called Scopello in the North of Sicily, not far from Trapani. From Scopello, you can walk down to the coast and explore the old abandoned tuna factory and go for a swim in the transparent water. Take a snorkel and mask as there are a whole lot of fish to see.  They're probably delighted that the tuna factory isn't in a working state anymore!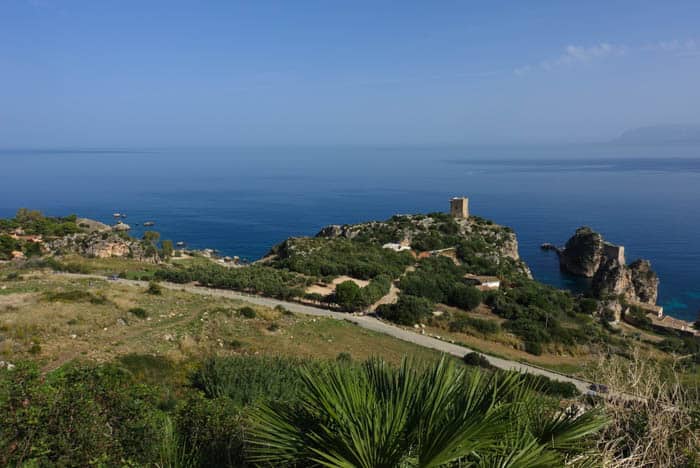 By Lisa Watson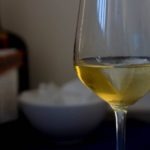 Print Recipe
Gamba di Legno cocktail
Gamba di Legno is a delicious cocktail made of Cointreau, Sambuca and Triple Sec. Find out how to make it here!
Ingredients
1

oz

Triple Sec

30 ml, 2 Tbsp

1

oz

Cointreau

30 ml, 2 Tbsp

1

oz

Sambuca

30 ml, 2 Tbsp

Ice-cubes
Instructions
Put the three liquors in a cocktail shaker with a few blocks of ice.

Shake well, and pour into two glasses, straining out the ice.

Add two or three ice-cubes.