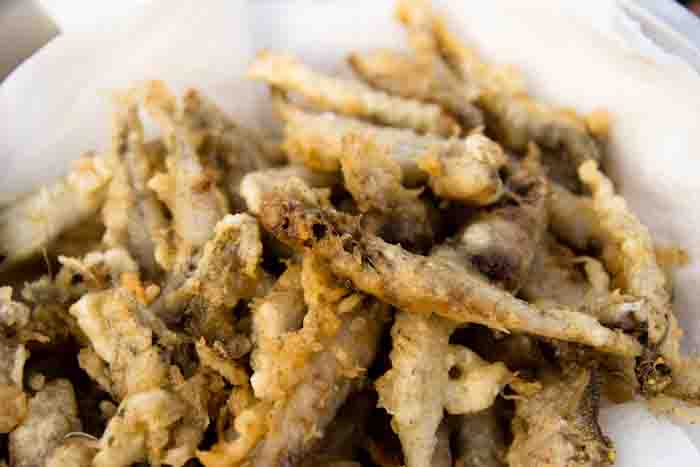 Tapas are the best way to eat!
This month of July, I'm kicking off the first post on Spanish Tapas Month! Tapas are small amounts of various dishes that are put on the table to share. They are perfect for the hot weather, and for all the barbeques and buffets that you may be heading for this Summer.  We were down in the South-West of Spain in the region of Andalucia in April and got to taste a whole screed of different tapas.  I wanted to try to recreate some of them at home and to share them with you, plus tell you stories of some of our experiences in Spain (which before I even start, I need to say that it's a place you HAVE to go to if you can!).  The first tapa I would like to introduce to you is small battered and fried fish that you eat whole. My husband and youngest son adore these! They're really easy to make at home, especially if you have a deep-fryer. I don't actually have one, but I found that making the fried fish in a wok with oil in it worked really well too.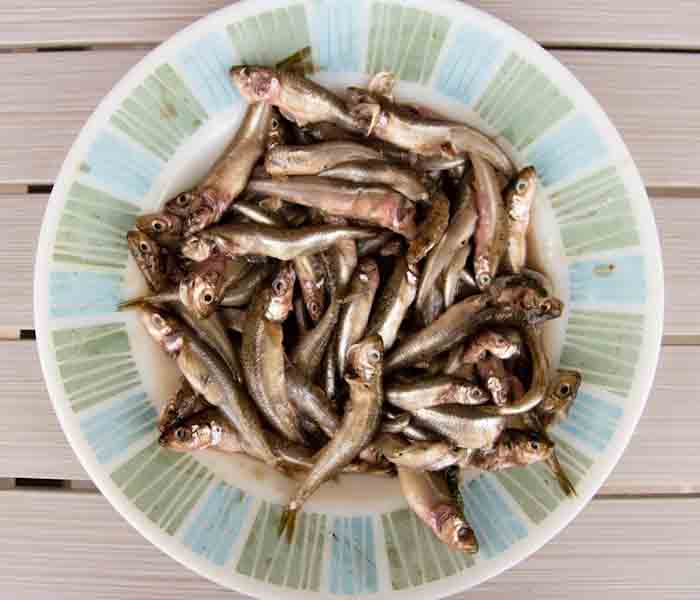 Which fish to use
You can use any small fish that you can eat whole to make these fried fish. In my opinion, the smaller they are the better. The fish I used are called in pretres in french, which is literally translated into priests in English.  As they clearly aren't really priests at all, I imagine that they must have another name in English.  If anyone knows it, I'd love to find out what it is! You can also use small sardines or anchovies if you can't find any priests swimming around where you live that are small enough to fry.

How to order food in Andalusia
The first town we visited in Andalusia was the dazzling white Granada, presided over by the Alhambra palace. It was only April, but the temperature was already over 30 degrees C, so while wandering around the winding streets of Granada, we had to combat the heat by taking lots of "rest-stops" to drink a cold beer or two. If you're in Spain and you want a beer, just ask for "una caña (pronounced can-nya) and you'll get a refreshing glass of beer every time. 🙂  Now, the fabulous thing about Andalusia is that, in many places, whenever you order a drink, a plate of free food comes with it.  It doesn't get better than that!  The free tapas are not just chips and nuts, but are often surprisingly substantial, like the fried fish featured in this post.  We did get a little confused though, as in some places, you pay for the tapas; some places give them out for free. At some bars, we ordered tapas (that we paid for) and then ALSO got free ones every time we got new drinks. Even if you pay for the tapas, they're generally incredibly cheap for big plates of food.  Forget needing to go to a restaurant for dinner: just go to any tapas bar!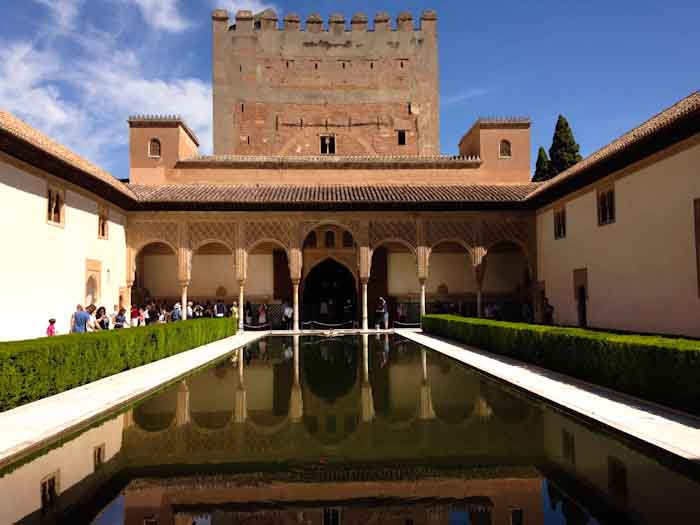 Alhambra is wasted on the youth
Anyway, the Alhambra was very beautiful and the intricate carvings and colours in the rooms were breath-taking.  The palace was only slightly marred by four hot and tired children who kept on complaining how boring it was…oh, those were ours and the kids of our friends, so we unfortunately couldn't roll our eyes and tut-tut in our friends' general direction while looking smugly at our own children, as none of the kids were studying the wall-carvings and commenting on the history behind the building as they should have been.  They made it up to us later at dinnertime when they disappeared off into an orange tree-ringed square we were tapa-ing at (I think I should make a new verb!) and left us to drink cañas and eat like pigs while they played football with some locals. 🙂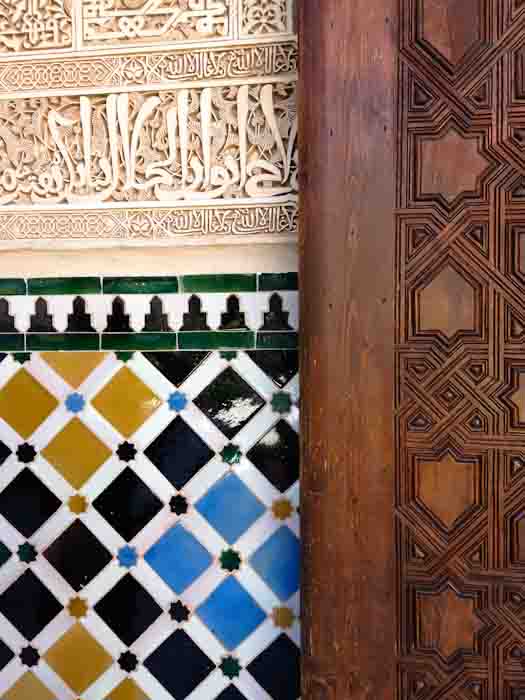 For other delicious tapas, check out the recipes for salmorejo, roasted green peppers
and bean and capsicum salad ! Happy tapa-ing!
By Lisa Watson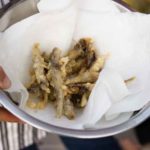 Print Recipe
Tiny battered fish
A delicious tapa from Spain that you can recreate at home: small battered and fried fish that you eat whole
Ingredients
500

g

small fresh fish

17.6 oz

150

g

Flour

5.3 oz

50

g

Cornflour (Cornstarch)

1.8 oz

1

Egg

1

tsp

Salt

250

ml (approx)

Water

approx 1 cup

3 – 4

Ice cubes

For deep frying

Light oil

e.g. vegetable/sunflower
Instructions
Sift all the dry ingredients together.

Add the egg, and mix.

Slowly add the water, while stirring constantly, until you have a reasonably runny mixture.

Add the 3 or 4 ice-cubes and stir.

Wash the fish and pat them dry with paper towels.

Pour the oil into a wok or a high-sided pot (if you don't have a deep-fryer) and heat it until it reaches around 180ºC (350°F) .

Dip the fish in the batter and fry them a few at a time. Add them quickly, but one by one, otherwise they'll all stick together in a big battery mass!

Drain them on some paper-towels, sprinkle with salt, if needed. Eat immediately!