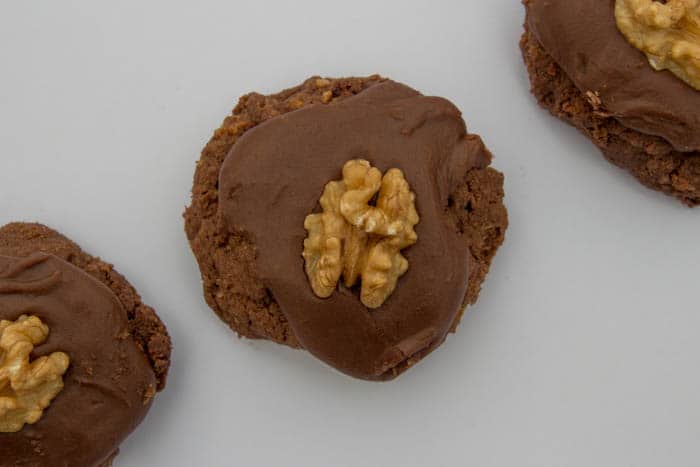 A Special Cookie From New Zealand
This cookie is for some reason called an Afghan cookie, although it is not from Afghanistan, and is not made by an Afghan dog.  Afghan cookies are a specialty from New Zealand and are one of those sweet treats that you find in just about every cafe you walk into there, just like ginger slice and chocolate caramel square. These cookies are deliciously chocolate and get a nice crunch from the addition of cornflakes, which is also something that seems to be used often in cookies made in New Zealand.  Of course, the Australians will probably say that these biscuits were invented there, just like they do for pavlova, and it's true that I can't prove it either way, since the Afghan cookies have been around for at least a Century, if not longer.  So, I will just declare that they are a slice of Kiwi goodness and hope that no Australian comes after me to fight about it.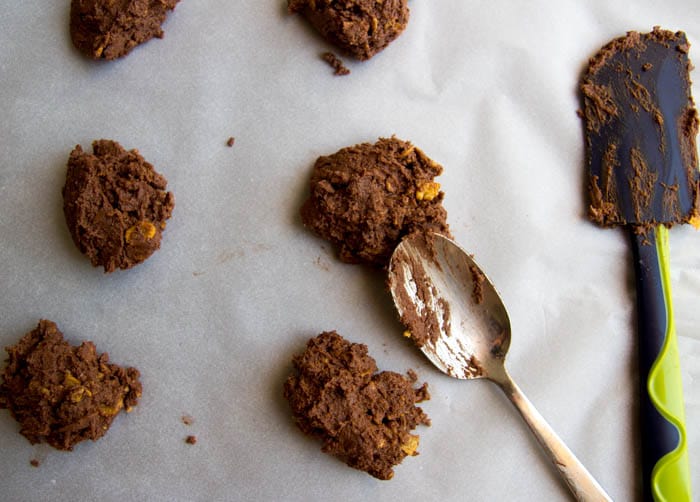 What to do when you make Afghan cookies with kids
The cookies are very easy to make, and lots of fun as a kid project when they want to do some baking. If you do make them with kids, just be prepared to face the fact that there may not be enough icing to glaze the biscuits at the end since it may disappear by the spoonful into someone's mouth instead of going on top of the afghans. The walnuts help to cut the sweetness of the cookies, but if you aren't a fan of walnuts, go ahead and stick some pecan nuts on the top (but don't tell any New Zealander you know that you did that).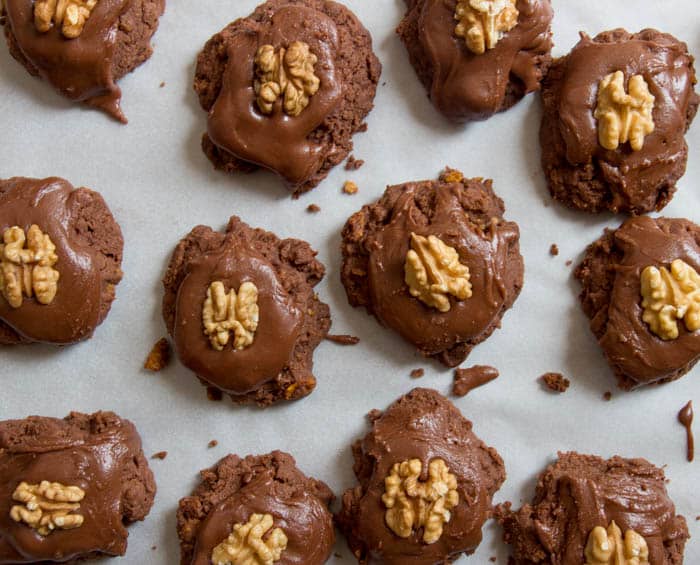 Travel Photo Of The Week
This photo comes from one of my favourite places in Northland, New Zealand.  Actually I have many favourite places there, but this is way up on the list!  This is looking to the West of the cape toward Cape Maria Van Diemen.  I haven't yet been down onto the beach. Somehow, there's never enough time when I'm up at The Cape, but one day I vow to go for a walk along that deserted piece of sand. Cape Reinga is a marvelous place where you can really see the line made by the Pacific Ocean and the Tasman Sea crashing together.  It is seen in Maori lore as the jumping off spot for the spirits as they make their way back to their ancestral lands.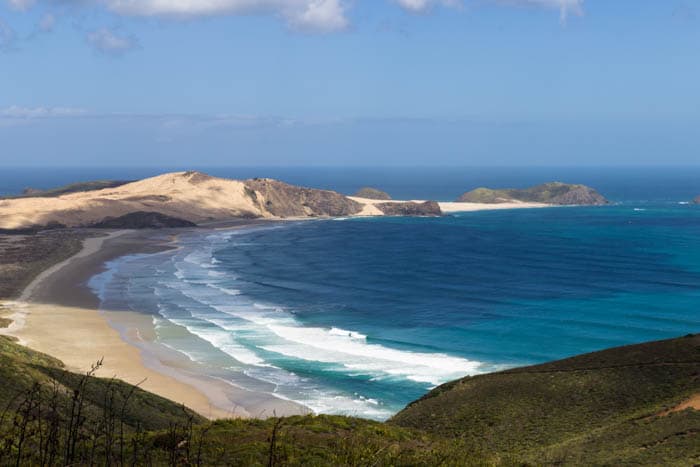 By Lisa Watson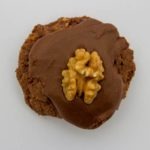 Print Recipe
Chocolate Afghan cookies
Afghan cookies are a specialty from New Zealand and are one of those sweet treats that you find in just about every cafe you walk into there. Make them at home with this recipe!
Ingredients
For The Cookies:
180

g

Butter

6.4 oz

80

g

Sugar

2.8 oz

60

g

Cornflakes

2 oz

20

g

Cocoa Powder

2 Tbsp

180

g

All-purpose flour

6.4 oz
For The Glaze
20

g

Butter

1 Tbsp

10

g

Cocoa Powder

1 1/4 Tbsp

30

ml

Boiling Water

2 Tbsp

250

g

Icing Sugar (Powdered Sugar)

2 cups

Walnut Halves

for garnish
Instructions
To Make The Cookies:
Heat the oven to 180°C (350°F ).

Cream the butter and sugar together until it is white and fluffy.

Sift the cocoa powder and flour together, then mix in to the creamed mixture.

Crush the cornflakes slightly then carefully stir them into the mixture.

Put tablespoonfuls of the cookie dough onto a cookie tray covered with baking paper.

Bake for 18 – 20 minutes.

Leave on the tray to cool for 10 minutes, then transfer to a cooling-rack.
Once the afghan cookies have cooled completely:
Put the butter and cocoa into a small heatproof bowl.

Add the boiling water and whisk until the butter has melted.

Add the icing sugar and stir until you have a homogeneous mixture.

Add dollops of icing on the tops of the cookies (about 1 Tbsp for each cookie).

Place half a walnut on each cookie.

Leave the cookie to set before storing in an airtight container.