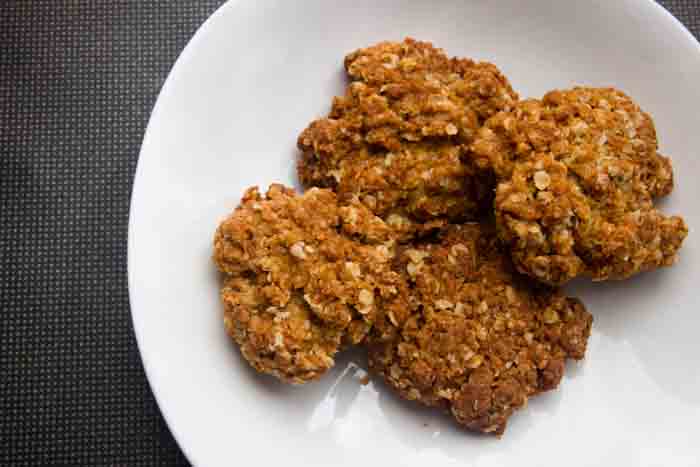 Why Anzac cookies are called Anzac cookies
Along the theme of New Zealand recipes, I bring you Anzac biscuits! You may have already seen my post on banana cake, another Kiwi stalwart.  As a kid, Anzac biscuits were one of the staples of my afternoon tea when I came home after school.  Anzac is an acronym that stands for "Australian/New Zealand Army Corps.  The story goes that these biscuits got the name Anzac as they were sent to the soldiers in Europe fighting in World War I. Anzac biscuits have no eggs in them, so could last the long journey from one end of the world to the other without going off.  In spite of their sturdy nature, they also taste very good!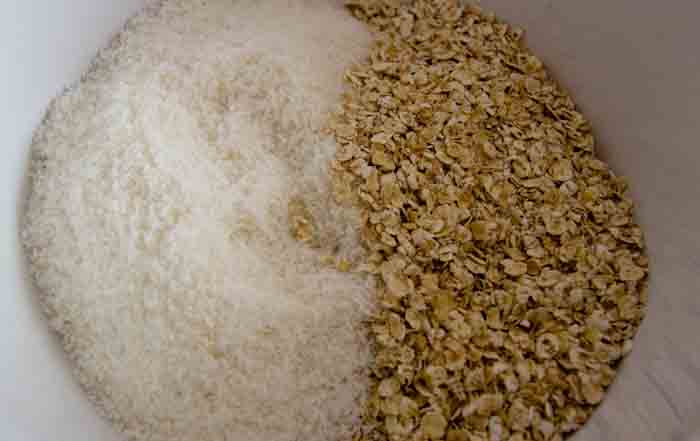 Great to make with the kids!
These biscuits are good fun to make with kids as the only "tricky bit" is the melting of the butter and dealing with the boiling water.  The rest of the recipe just calls for everything to be thrown in together and mixed up.  Then you get to have fun rolling balls of dough and squashing them flat.  My 6 year old LOVES doing this bit!  Though he often gets a little carried away and smushes, rather than squashes them………..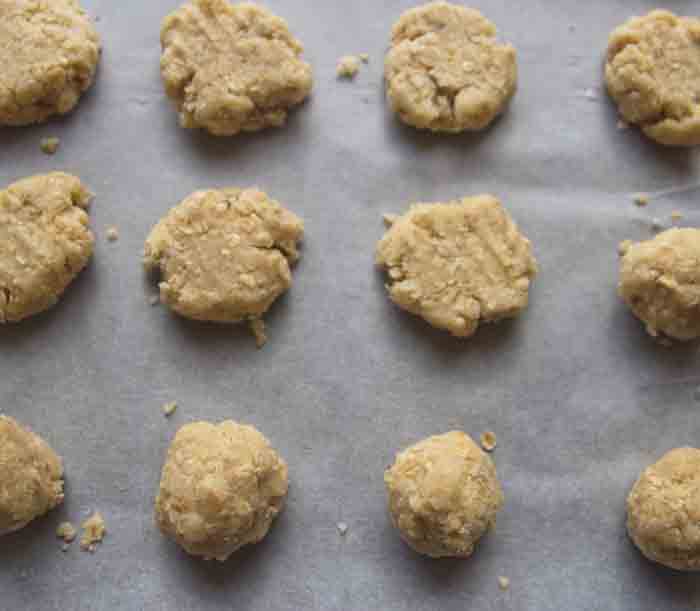 What to do when you don't have baking soda
I know in some countries, baking soda is hard to come by.  When I lived in Germany, it used to be impossible to find.  I ended up getting a friend to send me some from England so I could get my fix of New Zealand baked goods. It seems to be in most of them. I'm guessing that this is because baking soda is a lot more stable than baking powder, so it was easier for the early European settlers to have some on hand whenever they needed to whip up a cake in the middle of the bush (that's "forest" for you non-kiwis out there).  So, if you can't get baking soda, you can try substituting baking powder in its place: just double the amount to 2 teaspoons and don't dissolve it in the boiling water.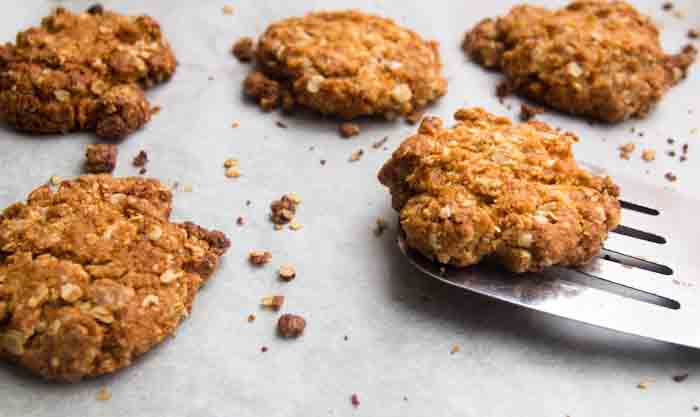 Travel Photos of the Week
You get a bonus of TWO photos this week!  Why?  Because you deserve it! The two photos of the beaches are near to where I grew up in Northland, New Zealand.  The top one is called Matapouri Beach, and the bottom one, Ruakaka.  When I was a kid we used to spend many Summers at Ruakaka building sand-forts and trying to body-board on the waves before body-boards existed.  That meant many face-plants in the sand, thanks to being dumped by the waves.  I probably still carry more sand in my body than there is on the beach there, thanks to getting so much of it in my mouth and up my nose.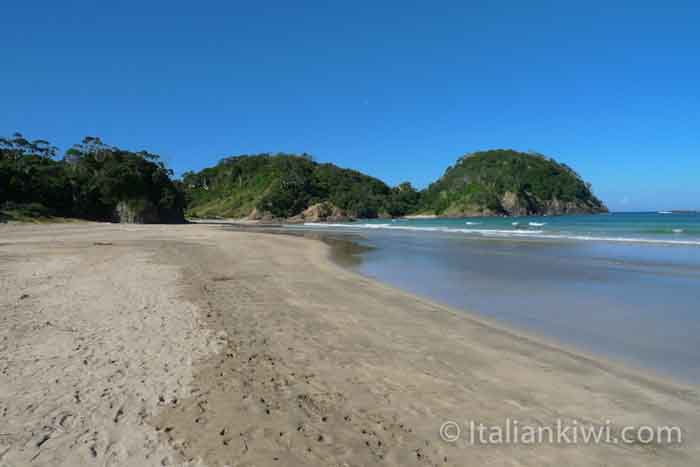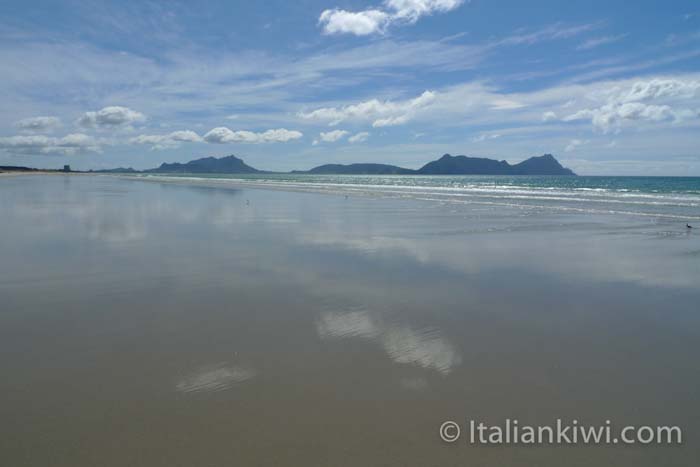 By Lisa Watson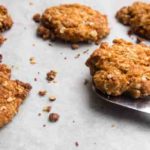 Print Recipe
ANZAC cookies
ANZAC biscuits are crunchy rolled oat and coconut cookies that have a long history in New Zealand and taste great to boot!
Ingredients
125

g

Flour

4.4oz, 1 cup

120

g

White sugar

4oz, 1/2 cup

90

g

Rolled oats

1 cup

60

g

Dried shredded coconut

1 cup

100

g

Butter

3.5oz, 7 Tbsp

1

Tbsp

Golden Syrup

3

Tbsp

Boiling water

3/4

tsp

Sodium bicarbonate
Instructions
Heat the oven to 180ºC ( 350ºF).

Mix all the dry ingredients together in a bowl.

Melt the butter.  Stir in the golden syrup.

Add the baking soda to the boiling water and stir.

Add the wet ingredients to the dry ingredients and mix.

Form balls of mixture about the size of a walnut and place them on a cookie try lined with parchment paper.  Squash them with a fork.  If they fall apart, just squish them back together.

Bake for 12 – 15 minutes until golden brown. Leave for a few minutes on the tray to set before transfering them to a wire rack to cool.