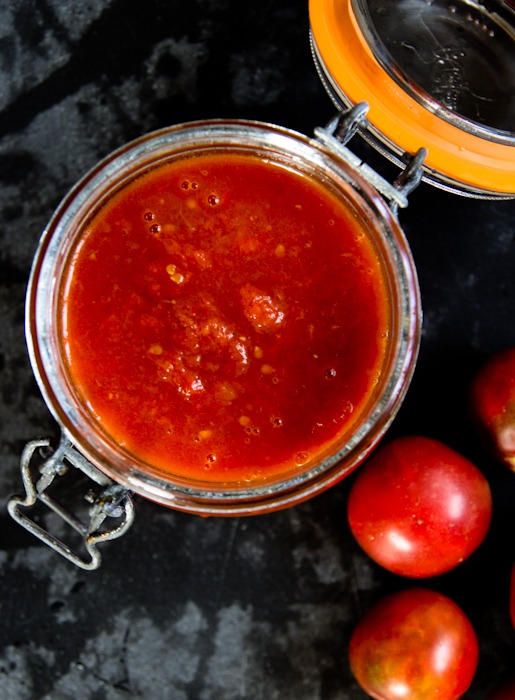 So many tomatoes!  What to do with them all?
My lovely neighbour grew a whole lot of tomato plants from seed this year.  He had so many, that he gave me piles of seedlings to plant in my vegetable garden.  Usually, I care for the tomatoes night and day for months, then we go away for a couple of weeks in July.  When I come back, the tomatoes have ripened and rotted, or there's been a heatwave and they've all shriveled to nothing. Much to my delight this year, Summer got off to a slow start, so the tomatoes ripened later than normal. That meant that when we got back, they weren't dead or over-ripe, but were scarlet-red and waiting to be picked!  We couldn't eat all of them at once, so it was time to make some tomato purée, or passata as it is called in Italian.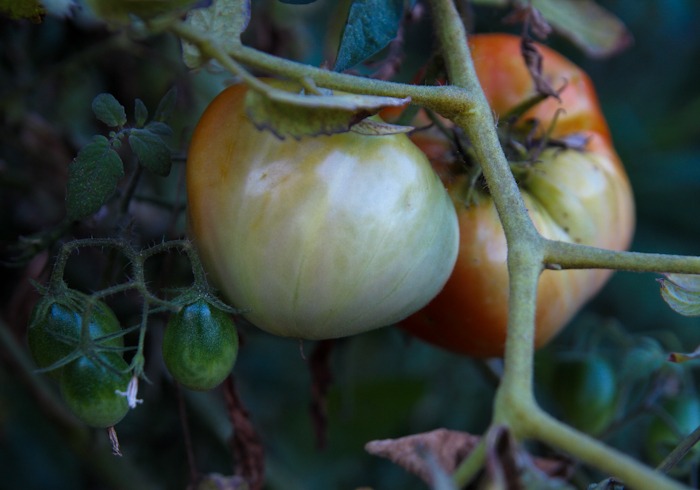 What to do with tomato passata once you've made it
Tomato passata is very easy to make and very useful when you are cooking.  You can use it to make a pasta sauce, in a stew, in a soup, mix it in with some rice , or simmer some meat or vegetables in it to make an interesting side dish. Actually when you start to think about it, it's an indispensable ingredient, at least in my kitchen! I love taking the passata out of the freezer in the middle of Winter and using it for some dish I'm making.  It brings back Summery memories of picking tomatoes and eating them straight off the vines.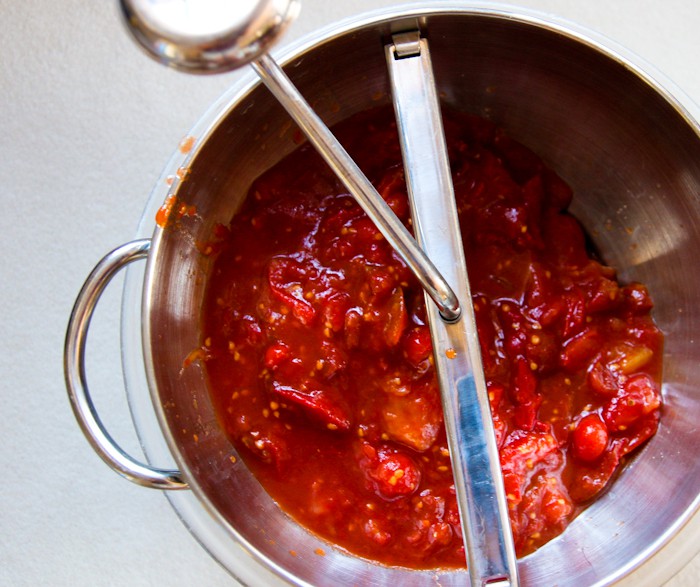 Tomato passata is very easy to make!
To make the passata, I just wash the tomatoes, cut them up and cook them, then pass them through a food-mill, so I get rid of most of the seeds and the skin.  If you don't have a food-mill, and can't be bothered pushing the cooked tomatoes through a sieve, you can use a serrated potato peeler to peel the tomatoes, then remove the seeds before cooking them.  When they're cooked, just blend them to create the passata.  As I hate peeling tomatoes, I try to avoid doing it that way!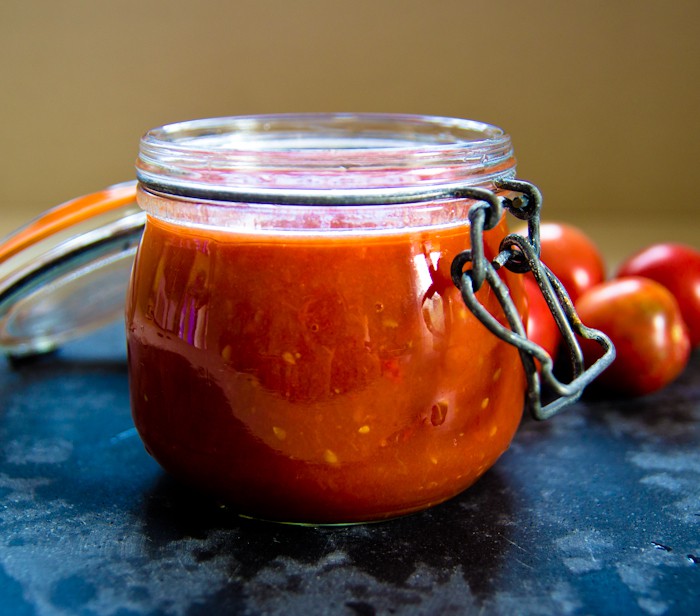 Travel Photo Of The Week
The travel photo this week is taken in a place where the tomatoes grow abundantly as they love the climate.  If you look down to the heel of Italy, you get to a beautiful white-washed town called Otranto in Puglia.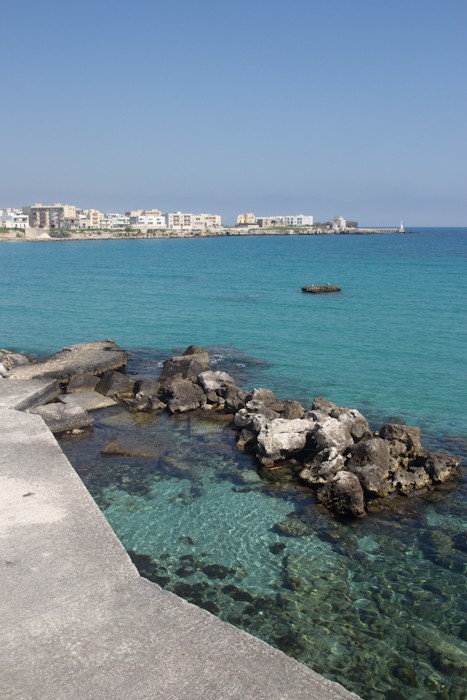 By Lisa Watson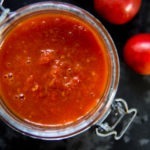 Print Recipe
Make Tomato puree at home
It's very easy to make your own tomato puree (passata) at home so that you can use it in many recipes all year around
Ingredients
2

kg

Tomatoes

4.4 lbs

1

tsp

Sugar

2

tsp

Salt
Instructions
Wash the tomatoes and cut them into quarters or eighths. depending on their size.

Cook them in a large pot at medium heat with the sugar and salt, stirring frequently.

Allow to simmer until the tomatoes have fallen apart and a sauce forms.

Take off the heat and leave to cool.

When cool, pass through a food-mill to remove the skins and most of the seeds.

Place the passata in plastic containers and freeze, or bottle it.
Notes
The tomato passata can be kept in the fridge for up to 4 days or frozen for a few months.