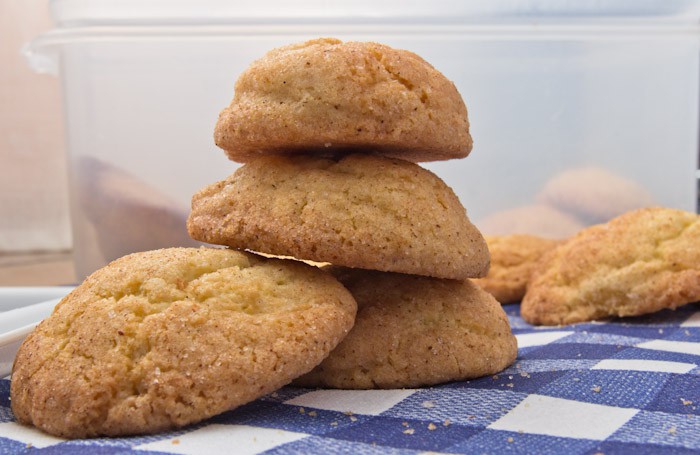 What is a snickerdoodle anyway?
I spent a few years living in California, which is where I was introduced to these fabulous cookies called snickerdoodles. When I first heard the name "snickerdoodle", I thought it was another one of those strange poodle crosses, like the labradoodle (now, who wouldn't want one of those?!). In fact, I eventually found out that snickerdoodles were butter cookies rolled in sugar and cinnamon, which was a little disappointing, but much easier to keep as a pet. The origins of the strange name seem to be lost in the mists of history.  My guess is that one day some cook just decided that it would be terribly funny to make everyone in the world try to say snickerdoodle as often as possible.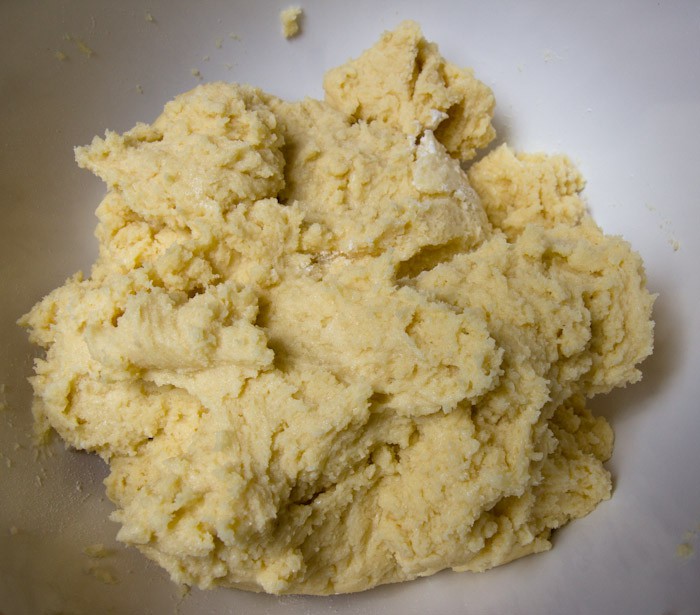 What to use instead of cream of tartar
Snickerdoodles call for an ingredient called cream of tartar, which can be difficult to get in some countries.  My supplier (i.e. my mother) brings it into France when she comes to visit from New Zealand. If you can't get hold of cream of tartar, apparently you can replace it with 2 tsp of lemon juice for the taste, and/or 1 tsp of baking powder.  Now, I haven't tried either of these replacements, so I can't guarantee that they will taste/work the same (although the internet assures me that they do!).  I can't see that they would hurt the snickerdoodles, so if you try it, let me know how it goes.
Snickerdoodles keep well for a week or so in an air-tight container after they're made.  It's very unusual that they last that long though.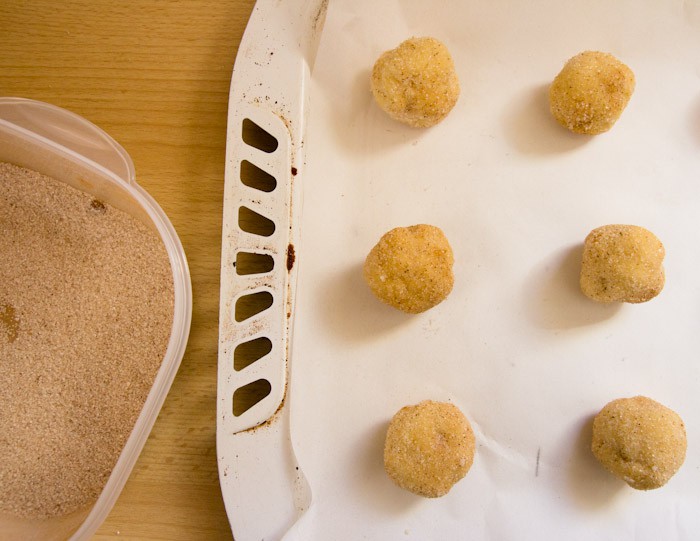 Travel Photo of the Week
This photo comes from the U.S.A.: the home of snickerdoodles.  This is one of the most spectacular places I've ever hiked to. Arches National Park lies in the State of Utah near a very hip small town called Moab. The park is full of eye-bending rock arches, but this one is the most stunning, in my opinion. The rock formation is called Delicate Arch, for obvious reasons.  It is perched on the edge of a cliff that drops away into a deep valley.  I've hiked up here a couple of times, and the best time was just before sunset.  The sun setting on the orange rocks turns them a deep red colour.  If you go, take a headlamp with you so you can find your way back down the trail!
This recipe for snickerdoodles is adapted from a recipe from a fantastic cookie book called (wait for it!) "Chewy Gooey Crispy Crunchy Melt In Your Mouth Cookies" By Alice Medrich.
By Lisa Watson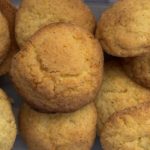 Print Recipe
Snickerdoodle cookies
How to make Snickerdoodles: The Great American Cookie
Servings:
35
– 40 cookies
Ingredients
225

g

Butter

7.9 oz

275

g

Sugar

9.7 oz

2

Eggs

380

g

Flour

13.4 oz

1

tsp

Baking Soda

1

tsp

Cream of Tartar

For The Coating:

4

Tbsp

White Sugar

1

tsp

Cinnamon
Instructions
Cream the butter (at room temperature) and sugar together until fluffy.

Add the eggs and beat in.

In a separate bowl, mix together the rest of the ingredients, except those for the coating.

Add the flour mixutre to the creamed butter and stir until the dough becomes smooth.

Cover the bowl with clingfilm and put it in the fridge for at least 30 minutes, or up to one day.
When you are ready to make the cookies:
Heat the oven to 180°C (375°F).

Mix the sugar and cinnamon for the coating in a shallow dish.

Roll the cookie dough into walnut-sized balls, then roll them in the coating mixture.

Place them on a cookie sheet covered with baking paper. Leave about four fingers of space between each cookie so that they can spread.  I usually fit 12 cookies on a regular-sized cookie sheet.

Bake for 10 – 12 minutes until the cookies are golden in colour.  Take them out of the oven and leave them to cool on the tray for a few minutes.