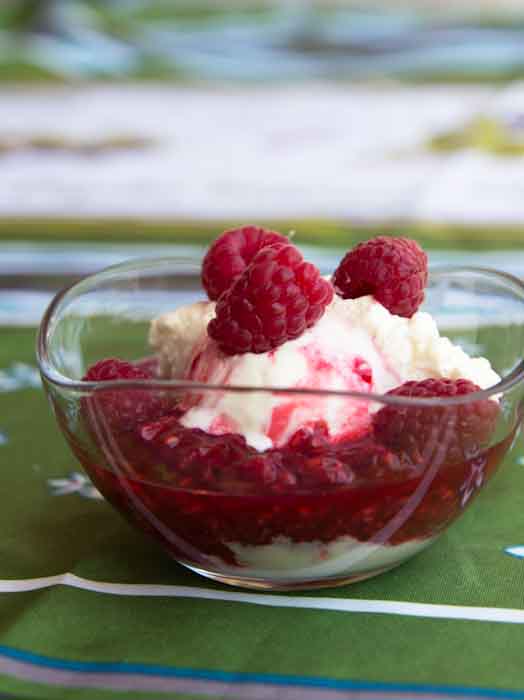 A Little "Hot-Love" From The Dolomite Mountains
No, don't worry, I'm not changing the theme on my blog to something more raunchy (though I could probably make money if I did).  Last year, when we went to the Dolomite Mountains in the North-East of Italy, one of the desserts that we HAD to try is called Heisseliebe, which is German for "hot-love".  It's a mixture of hot raspberries and cream, with vanilla ice-cream. As you probably noticed, the dessert's name is in German, although we were still (barely) in Italy.  I wrote about this really interesting bilingual/bi-cultural phenomenon in a post on making spaetzle a while back.  Anyway, the important point to take away from this story is they we tried "Hot-love" more than once, and couldn't get enough of it.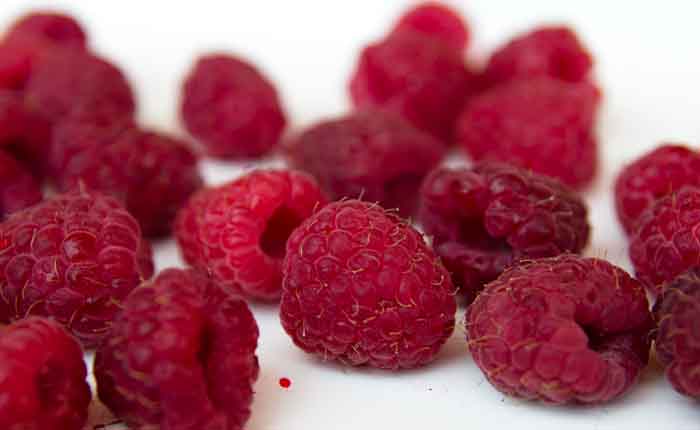 A very simple recipe that will delight everyone
I'm sure than the creators of Hot-love called it that just to make people titter and giggle nervously when they order it it restaurants and cafés, so that the waiters have something to laugh about.  It's like those cocktails with the weird names, like Sex on the Beach.  It turns everyone into a snickering 12 year old again. So, why is this dessert really called "hot-love" if it's not in a porn movie? Well, I think it's because of the fact that the raspberries are hot, and that you'll love the dessert.
It's very simple to make: just vanilla ice-cream, cooked raspberries and whipped cream. As with all recipes with very few ingredients, the quality of each thing is very important.  Heisseliebe will taste tremendously different if you make it with freshly whipped cream, homemade vanilla ice-cream and in-season raspberries rather than cream from a can, commercial ice-cream and canned raspberries.  Though, I have to say that neither of the resulting desserts will be horrible.
I have given very few quantities for this recipe as it really depends on how much you like each of the ingredients.  You can use more or less for each serving depending on your taste.  Serve the dessert in individual serving bowls so that it looks pretty. "Hot-love" is a fantastic dessert to make as it only takes a few minutes to throw together and everyone will love it!
Travel Photo Of The Week
Of course, this week's photo has to come from the Dolomite Mountains to honour this delicious dessert. This photo is taken on a hike we did that goes around three enormous rock pinnacles called the Tre Cime. It was one of the most impressive hikes I've ever done, even if there were lots of people on it.  I think it's one of the most popular trails in the Dolomite Mountains. You have to contend with people whose main hiking experience has been walking from their couch to the fridge and back. The views make it all worthwhile!  Go early and bring a picnic rather than eating at the refuge, and you'll be able to avoid the crowds.
By Lisa Watson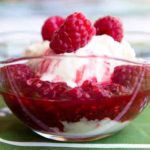 Print Recipe
Heisseliebe (hot love) from the Dolomite mountains
The raunchy name actually is the title for a delicious dessert of raspberries and ice-cream from the north-west of Italy
Ingredients
Vanilla icecream

500

g

Raspberries

1

Tbsp

White Sugar

Double Cream
Instructions
Raspberry Preparation:
Put the raspberries in a small saucepan with the sugar, saving a few for decoration. Heat them until they start to boil and gently mash them with the back of a spoon or fork.
Ice-cream Preparation:
Either use a good commercial vanilla ice-cream, or make it yourself if you own an ice-cream maker. I make an easy vanilla ice-cream with 3/4 cup white sugar, 2 cups cream, 1 cup milk and 1/2 tsp vanilla essence. Mix these ingredients together and churn them in the ice-cream maker.
Cream Preparation:
Whip the cream until it becomes thick.
Dessert Assembly:
Put a scoop of ice-cream in each bowl.

Spoon hot raspberry sauce around the scoop.

Add a spoonful or two of whipped cream.

Scatter with fresh raspberries.