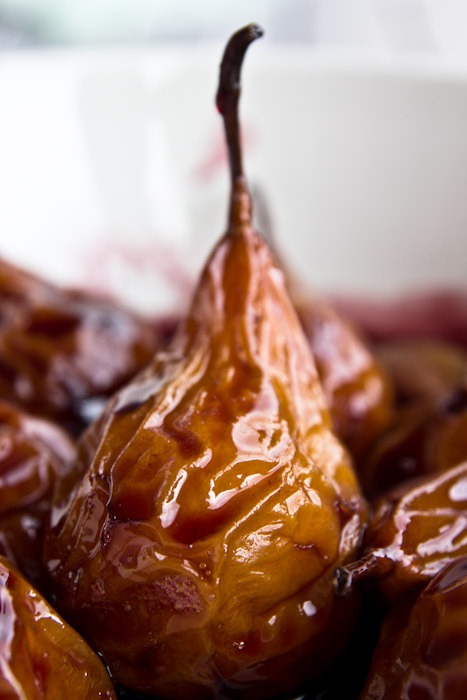 The importance of pears
I was at the greengrocer (does anyone still actually use that word?) the other day and found some pears that I've only ever seen in Italian restaurants: small brownish-green pears called the Martin Sec, which are a very old variety of pear. Apparently the pears were first mentioned in an old French text from the 1500s, which is pretty impressive given that back then, it was very laborious to get anything written down, which means that this pear is on the same level of importance as taxes and religion. 🙂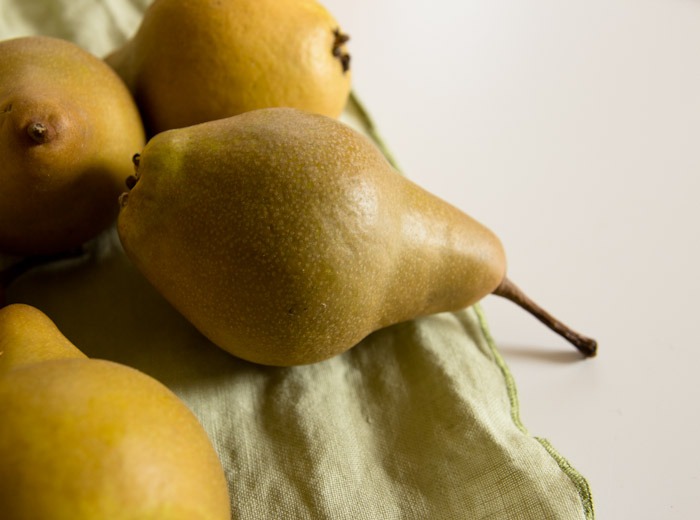 The history behind Martin Sec pears
Martin Sec pears aren't that good to eat raw as they're not very juicy, but when they're cooked, they become fabulous to eat! In Italy, you can find these on all the dessert carts trundling through traditional restaurants; at least in the Piedmont region in the North. The story is that long ago, this pear dessert was typically served at the end of festive meals eaten by farming families in the North-west of Italy as everyone had a pear tree (or could steal some from the neighbour's tree!) and some old wine lying around the house. I'm not sure who has leftover wine in their houses, but I could believe the bit about them having a pear tree with almost inedible pears that needed something doing to them before they tasted good.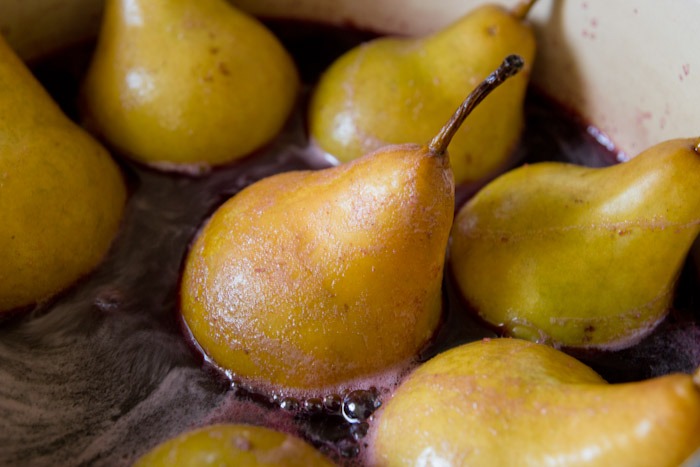 What kind of wine to use
For the red wine, use something relatively "heavy" like a merlot or a syrah.  In Piedmont they use their own wines of course: nebbiolo, barbera or dolcetto, but these may not be easy to get outside of Europe. Even if they are, you may not want to waste them on cooking some pears, when they could have a much more satisfying use of being drunk by you, so use a full-bodied red wine that doesn't come out of a cardboard box, and the recipe should work well.
Travel Photo of the Week
Since the recipe for pears in red wine comes from Piedmont, I thought that this week the photo should also come from there.  This is one of the largest squares in Turin called Piazza San Carlo. Hidden under the arcades lie two of the most venerable cafés in Turin, where you can sip coffee and eat out-of-this-world pastries under a frescoed ceiling while being served by white-coated, bow-tied waiters.  Just remember that table service in these places will maybe blow your travel budget for the week.  If you order from the bar and drink standing up, the coffee is at a low price set by the government.  After all, good coffee is an inalienable right, like the air you breathe and the water you drink (at least in Italy)!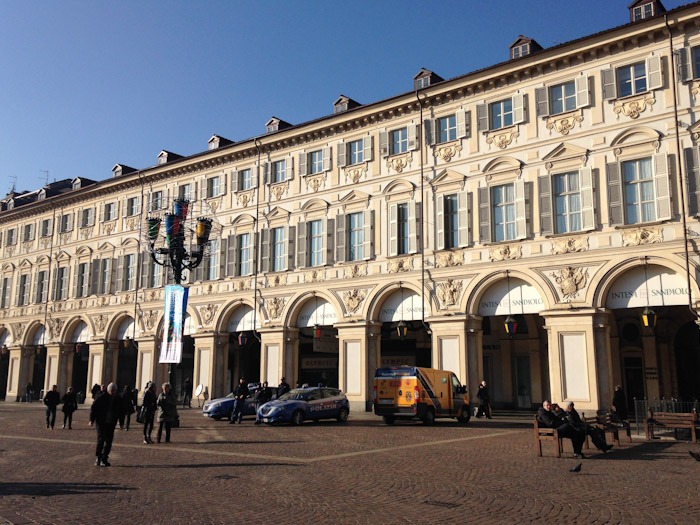 By Lisa Watson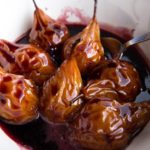 Print Recipe
Pears in red wine syrup
Pears In Red Wine Syrup: an easy to make, deliciously more-ish dessert from Northern Italy
Ingredients
8

Small pears

preferable Martin Sec

400

ml

Red wine

1 2/3 cups

180

g

White Sugar

3/4 cup

6

Cloves

1/2

Cinnamon stick
Instructions
Wash and dry the pears.

Place them, standing up, in an oven-proof heavy-bottomed pot/casserole dish.

Add all the other ingredients.

Simmer uncovered on a medium heat for 35 minutes.

While the pears are simmering, heat the oven to 180ºC (350ºF).

Place the uncovered pot in the oven and leave to bake for 30 – 40 minutes, until the pears look soft and slightly shriveled.

Using a slotted spoon, remove the pears from the liquid and set aside.

Pour the wine mixture through a fine sieve, then boil the liquid until it becomes syrupy in consistency.  the volume will decrease by about half and will become thicker.

Pour the wine syrup over the pears.

The pears can be made a day in advance.  They can be eaten warm or at room temperature. They go wonderfully with a scoop of vanilla ice-cream.