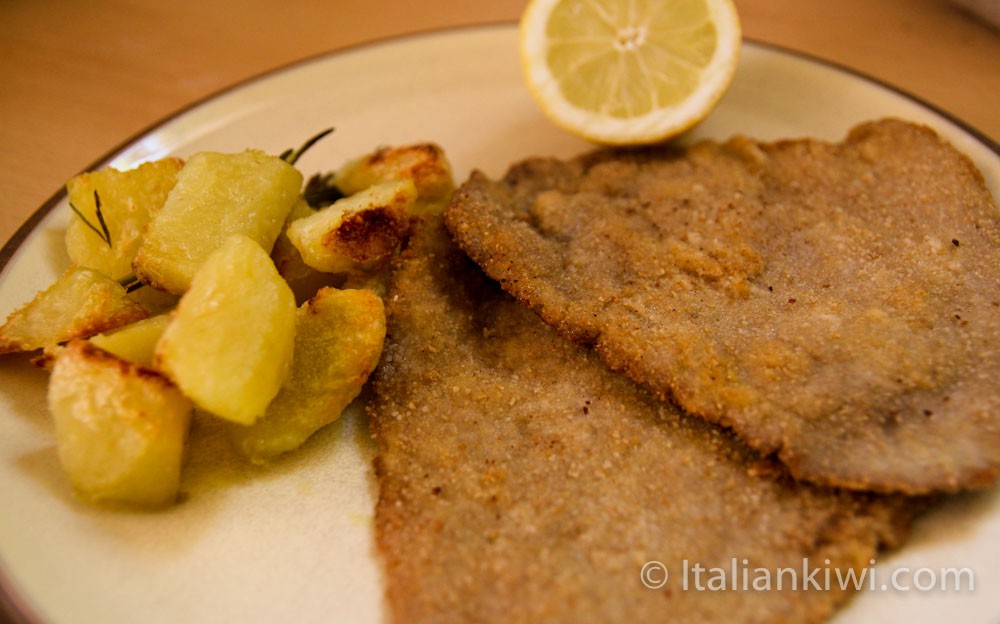 The ultimate comfort meal
Talk about a comfort meal! Well at least for me…….when I was growing up  breaded beef fillets were my second favourite thing to eat for dinner (pizza was always number 1), which is just as well as it was served up for dinner every Wednesday night at the boarding school I went to in my high school years.  At least once a week, I could eat something I liked!  Though, in those days, the piece of meat was quite thick and was so big that it over-lapped the sides of my dinner plate.  They used to dump a gluey blob of mashed potato on top and call it a balanced meal.  Nowadays, they've probably replaced it with quinoa and arugula salad.  Those poor healthy girls don't know what they're missing.
A recipe that is popular everywhere
In fact, this recipe is definitely not unique to Italy.  There are variations of it in many different countries with different cuts and types of meat, but it is part of the popular cuisine throughout the country, and is made regularly in many households.  Sometimes it can be given the tag "alla Milanese" because of the use of egg coating and breadcrumbs, as this is the same process used to make Cotoletta alla Milanese. The cotoletta, however, is a very particular thick cut of milk-fed veal attached to a rib-bone, and cooked in butter.  I personally like it made with very thin slices of beef that nearly melt in your mouth when you eat them.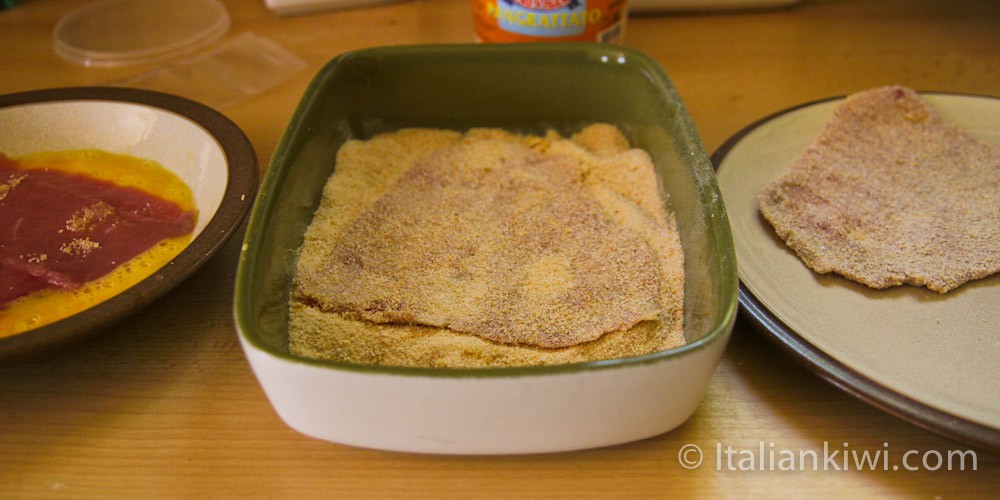 I like to use breadcrumbs that are as finely ground as possible, as then not so much oil is soaked up. But, to be honest, if you're going to make breaded beef filets, you're not making it so that you can be on a diet!  I love it with lemon slices, oven-roasted potatoes, and carote di Bianca. Yum! I now know what I'm having for lunch today!
Travel photo of the week
Unfortunately, I don't have a photo of the Monster fettine that I ate when I was at boarding school (though maybe just as well, as that would put you off making it), but I do have a photo of the local waterfall just down the road from where I went to school, which is much more pleasing on the eye. These are the Whangarei Falls and you can feast your eyes on them if you are traveling around the Northern part of New Zealand.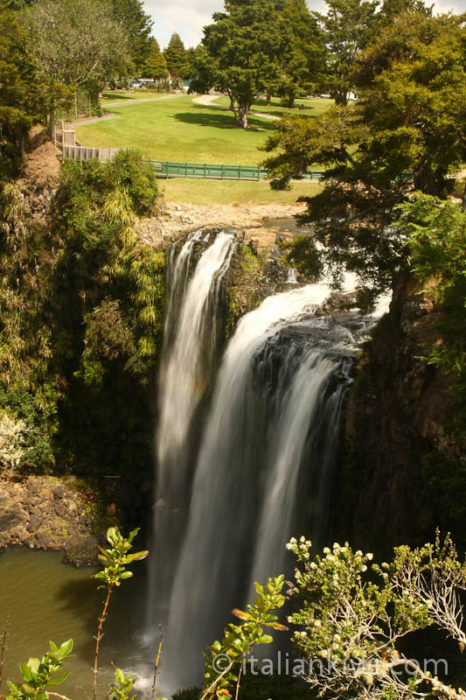 By Lisa Watson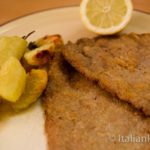 Print Recipe
Breaded beef fillets
A recipe loved the world over: thin bread-crumbed beef fillets
Ingredients
8

Thin slices of beef

Breadcrumbs

2

Eggs

Olive oil

Enough to cover the bottom of your pan.

Lemon wedges

Salt
Instructions
Crack the eggs into a bowl and beat them.

Sprinkle the breadcrumbs in a dish with high sides to prevent mess!

Dip the slices of meat in the egg, let them drain a little then put them in the breadcrumbs.

Sprinkle more breadcrumbs over the top and press down well on the meat with your fingers to help the crumbs stick. Turn the meat over and repeat.

Heat oil on medium in a frying pan.

When the oil is hot put in the slices of meat.  Depending on the size of your pan, you may have to cook them separately, and add extra oil during the process. Sprinkle salt on the meat as it is cooking.

When the meat is browned, flip it over and cook on the other side.  If the meat is thin, this precess should take only 2 or 3 minutes.

Place the cooked meat on a plate covered in paper towels.  Place more paper towels on top and press on the meat to remove as much oil as possible.

Serve immediately with lemon wedges.