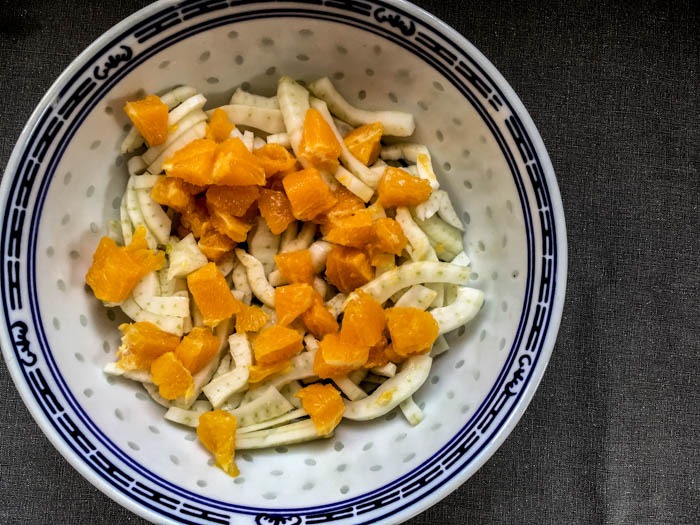 On being introduced to fennel bulbs
This isn't so much a recipe as such, as it is an introduction to a vegetable I never knew you could eat before I set foot in Italy.  In New Zealand, where I grew up, fennel was known as a herb that you sprinkled over a fish while cooking it if you were feeling particularly risqué that day. Actually, back in those days, even having fish that wasn't battered and deep-fried within an inch of its life was pretty damn risqué, let alone sprinkling some freaky herb on it. I'm glad to announce that things have changed drastically in Kiwi-land since then in regards to the way food is prepared! Though I have to say that a fresh piece of deep-fried snapper and chips is one of the first things I want to eat when I touch down at Auckland airport (and that's even when the plane arrives at 5:30 in the morning!), Well, it's a competition between good fish and chips ("fush 'n' chups" in the kiwi lingo) or a mince pie.  I'm salivating now just thinking about it.  OK, at this point, it gives me a great excuse to throw in a photo of where I spent my formative years.  The colours are real! That's me, my Dad and one of my sons on a joy-ride. 🙂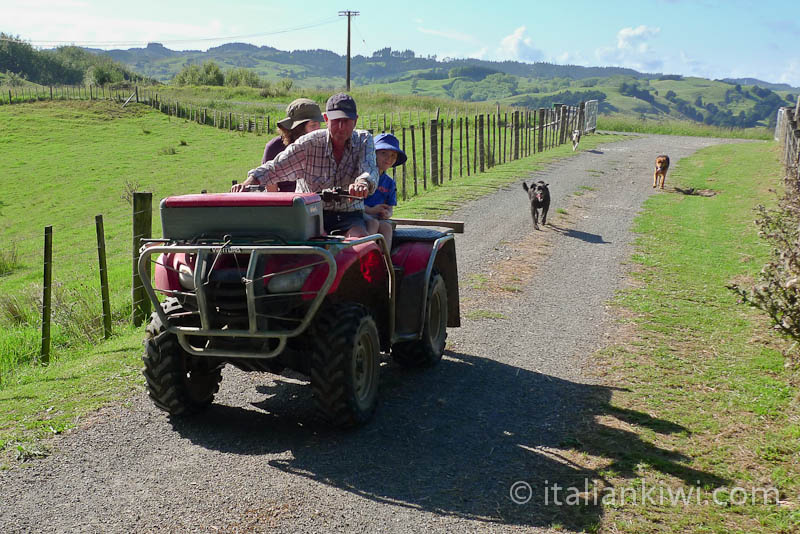 Back to thoughts on fennel
Got….to….get….my….mind….back…..to…..salad…….OK, with a force of will I didn't know I had, I'm starting to think about fennel again, rather than greasy, insanely delicious comfort food……I do love the crunch of fennel when it's raw in a salad.  It's a vegetable that my kids also love to play with. They snap off one of the "layers", hold it by the stalk so that it looks like an ice-cream and crunch and munch it just like that.  It's also great cooked, if you like an aniseed-y flavour.  The aniseed flavour is much milder when it's raw.  I like it braised with stock in the oven. OK, now I'm starting to salivate over that too, which makes we feel a little better about the Pavlovian drooling going on inside me.  It's not just for grease then!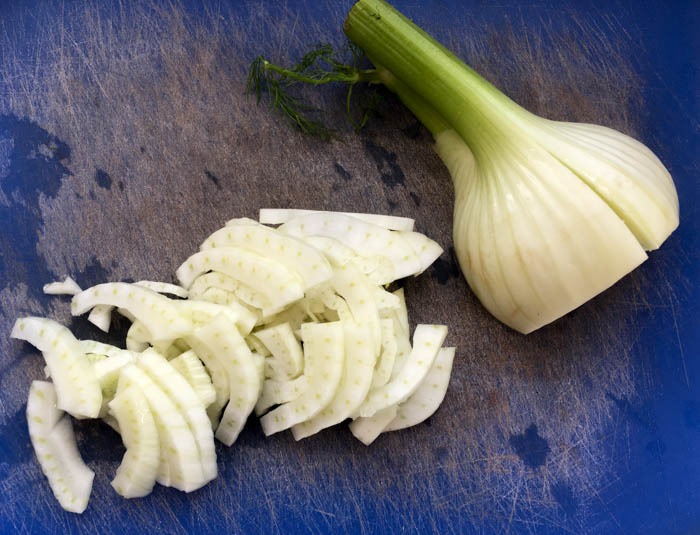 If you want to get really risqué, you can add a handful of chopped walnuts to the mix when you make the salad.  They go really well with the crunchy fennel and sweet oranges.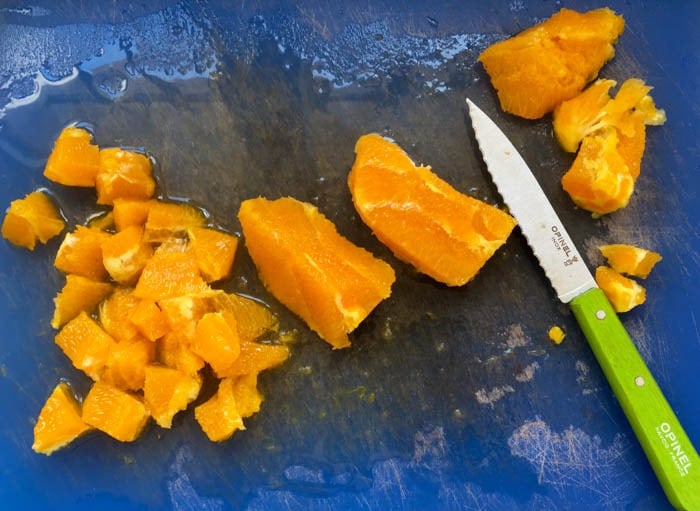 Another way with fennel
I have a great friend, Gina, who lives in the mythical town of San Francisco (yes, it really is as cool as everyone says it is!).  She used to be a REAL cook (unlike me!) at one of the better restaurants there and introduced me to making salad with thinly sliced fennel and Portobello mushrooms. Fabulous!!  Unfortunately, where I live now, I have never seen Portobello mushrooms.  It's OK with champignons de Paris, but it's not the same.  Luckily, fennel is holds up extremely well as a salad all on its own with just a little lemon juice, salt and olive oil.  This is the way my mother-in-law first showed me how to make it.  When I told my husband's parents that in NZ we use the leaves and not the bulb, they couldn't believe it as they had never used the leaves for anything.  Funny world we live in, isn't it!
By Lisa Watson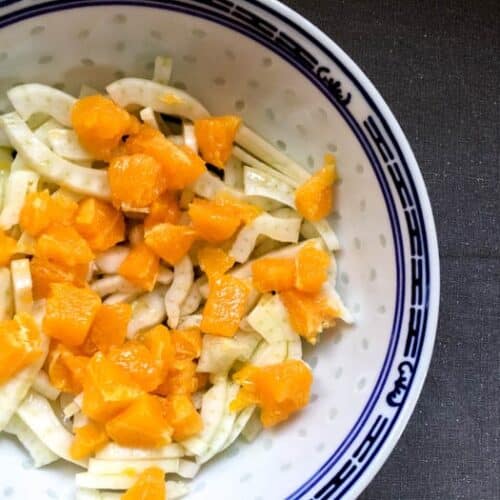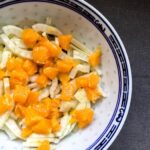 Print Recipe
Fennel bulb and orange salad
Easy salad made with fennel bulb and orange pieces
Ingredients
2

Fennel bulbs

medium sized

2

oranges

2

Tbsp

Olive oil

Lemon juice

from 1 lemon

Salt

to taste
Instructions
Slice the fennel bulb – the thickness depends on how you like your "crunch factor". I like to slice it thickly so that it is very crunchy.

Chop the ends of the oranges, then cut all the skin and pith off. Cut the oranges into chunks and add it to the fennel.

Put it in a bowl and sprinkle the other ingredients over the top.