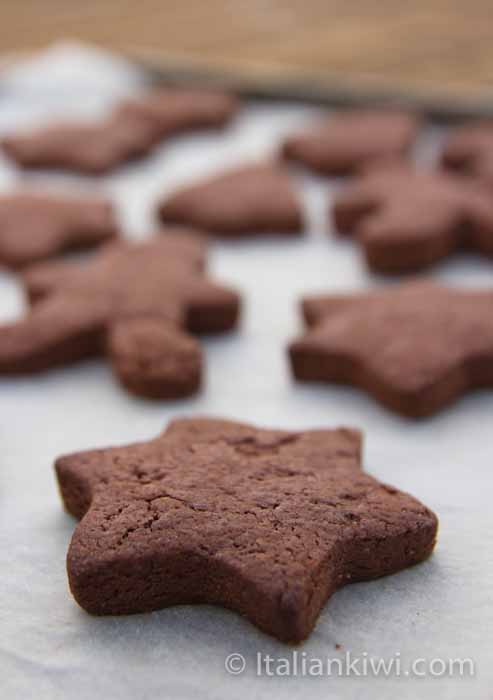 Why it's time to make your own cookies
My kids have been eating way too many commercial cookies out of a packet recently, so I decided it was time to get baking. I often make ginger/cinnamon cookies with this recipe that I am going to share with you, but decided it was time for a change.  I used the same dough, but added some cocoa powder instead, and Lo and Behold! Out came chocolate caramel cookies!  And they were great! Usually when I make cutout cookies, the kids spend ages decorating them with all sorts of garish coloured sugar pearls and stars.  This time I managed to make these chocolate caramel cookies while they were out, so we adults can now eat them too without feeling sick from the sugar rush.  If you want to make them a little prettier, you could always drizzle chocolate glaze over the top of them.  Or find some random kid to smush silver balls and coloured sugar confetti all over them.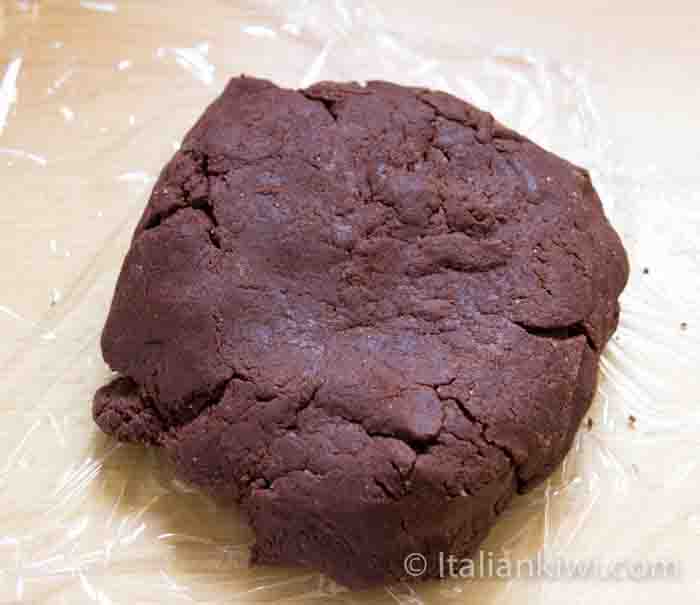 Tips to make the cookies more quickly
If you don't want to do the whole thing with cookie cutters, you can roll the dough into a cylinder, wrap it in plastic wrap, refrigerate it, then slice it onto the cookie tray to bake.  If you want to be super lazy, don't even cook the dough. Just eat it raw.  But, that may be going a little far.  If you're that unmotivated, it might be better just to get some store-bought chocolate caramel cookies in the shape of stars. You can't find them in the supermarket?  Well, that's a good reason to make these cookies then!  My cookie-cutters are a little wonky after years of indelicate use from young children.  The star looks like it's imploding and the gingerbread man cutter seems to have one skinny leg and one fat, but I like them that way as it reminds me of all the times my boys  and I spent around the kitchen table together when they were smaller. They're not so enthusiastic about making them anymore, but they do still like to eat them though.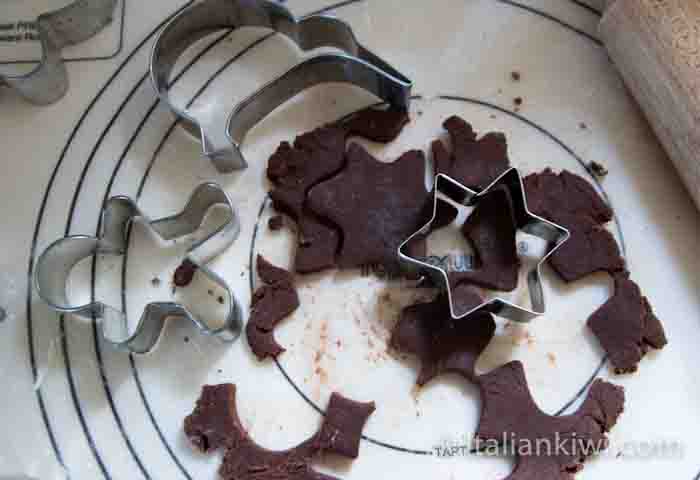 Just a note about this recipe.  If  the dough doesn't stick together very well, add a little milk or water, a teaspoon at a time until it clumps together.  If you have no golden syrup, or don't want the caramel side of the cookies, add the equivalent volume in milk.
For another kind of delectable cookie, you could try chocolate afghan cookies instead.
Travel Photo of the Week
This is a beach on the island of Sardinia, Italy.  I think the photo says it all! Pack your bags and go (after baking some chocolate caramel cookies).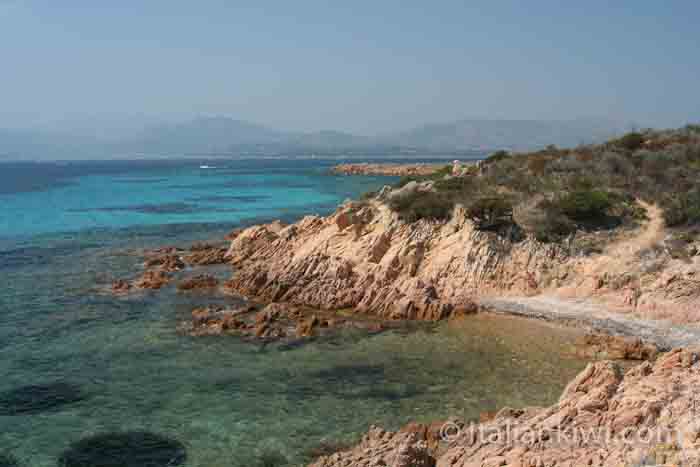 By Lisa Watson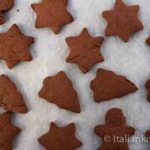 Print Recipe
Chocolate caramel cookies
Chocolate Caramel Cookies: better than store-bought! Use this recipe to make cookies with your kids!
Servings:
35
– 40 cookies
Ingredients
275

g

All-purpose flour

2 cups and 2 Tbsp, 10 oz

30

g

Cocoa powder

4 Tbsp

100

g

White sugar

1/2 cup, 3.5 oz

1

tsp

Baking powder

75

g

Butter

3 oz

75

g

Golden Syrup

3 Tbsp

1

Eggs
Instructions
Sift all the dry ingredients into a medium-sized bowl.

Add the room temperature butter and rub it into the dry ingredients with your fingers until the mixture ressembles breadcrumbs.

Mix the egg and golden syrup together then add it to the dough.  Mix in with your hands until the ball forms.  If the dough is too dry and won't stick together, add a tiny bit of water and keep kneading the dough.  Continue adding a teaspoon of water at a time until it sticks together.

Wrap the dough in plastic wrap and place in the fridge for 30 minutes.  You can keep it like this for at least two days.

Heat the oven to 180°C (350°F). Take the dough out of the fridge and let it softn on the bench for 10 -15 minutes.

Roll it out on a floured bench until it is about 1 cm thick.  Use cookie cutters or a glass to cut out the cookies and place them on a cookie tray lined with baking paper.

Bake for 8 – 10 minutes.