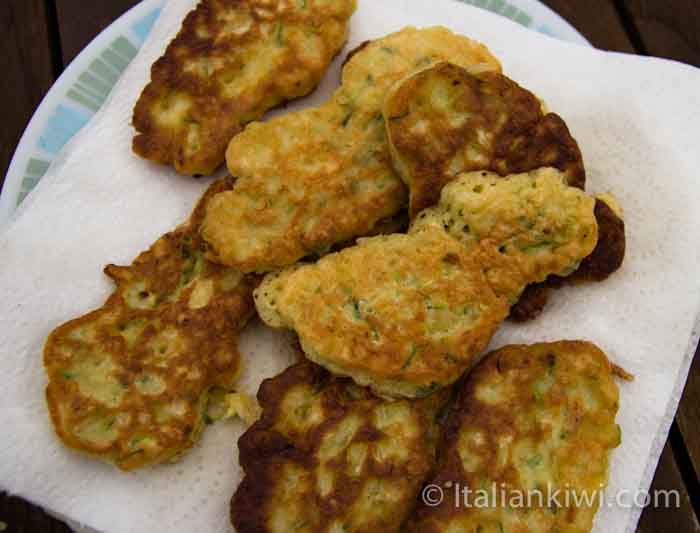 What to do with all those zucchini
Zucchini, zucchini everywhere and not a recipe in sight……or is there? My kids and I grew zucchini plants from seed this year.  They've taken a while as the weather's been all over the place, acting like a teenage girl who doesn't know what to wear on a date: "Shall I go stormy and dark?  Shall I be light and sunny?  Or shall I give them a bit of both so that they don't know what to expect?".  Anyway, now, just a couple of days before we go on holiday, there are zucchini coming out our ears.  I'd been throwing them in pasta sauces, and putting them in places that they really have no place being (please don't get smutty on me….I didn't mean THAT!!), when I suddenly remembered that fritters are the way to the light.  They are so versatile that you can stick pretty much any vegetable in them and it comes out tasting great!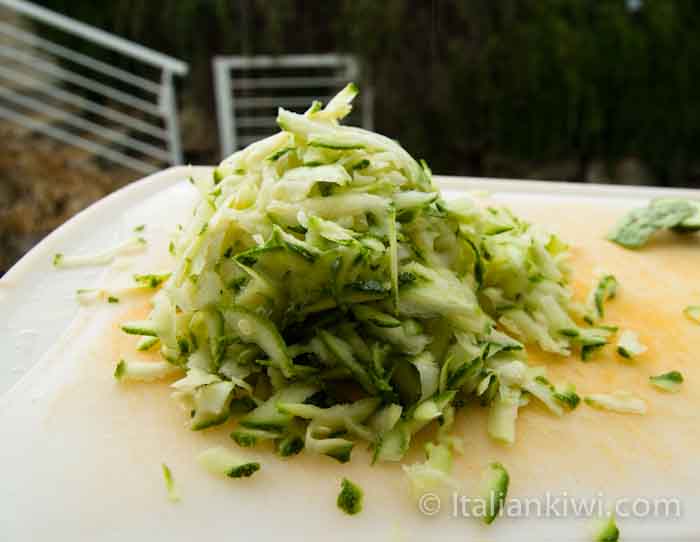 Fritters are very forgiving
So I set to work trying to remember the recipe my mother used to make when I was a kid and she made corn fritters.  It worked!  I also found some spring onions in the fridge that needed using up before we leave, so I minced them up and threw them in with the grated zucchini too. Fantastic!  Fritters can be seen as the seagulls of the fridge world.  They swallow up everything that you have left and are not sure what to do with.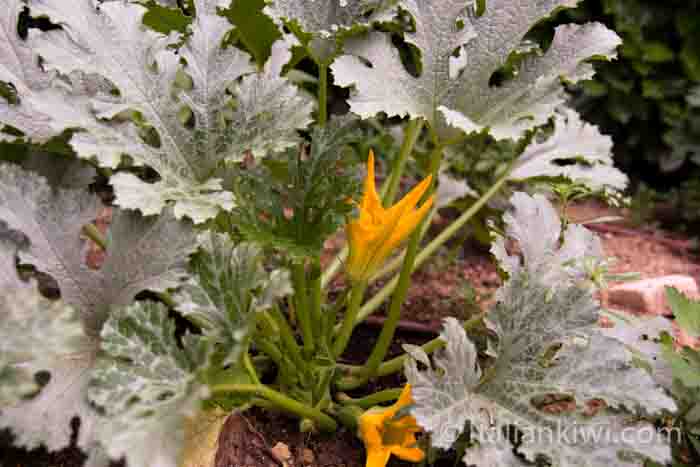 Try not to go on holiday when the vegetables are ready
The worst of the whole vegetable garden thing this year is that I think our house-sitters are going to be the ones reaping the benefits while we're away in Italy.  There are all types of tomatoes on the brink of ripening and even MORE zucchini bursting out like balloons that are all planning to be ready on the day after we leave.  I'm beginning to think that the vegetables do it on purpose as some sort of protest (we are in France, after all), as they didn't get cared for enough in their younger months.
Travel photo of the week
Here's something to get the travel bug working inside your head. This week I'm taking you to one of my favourite places in the world: Yosemite National Park in California. When we lived in California, we used to go there at least four times a year.  I miss it dreadfully still!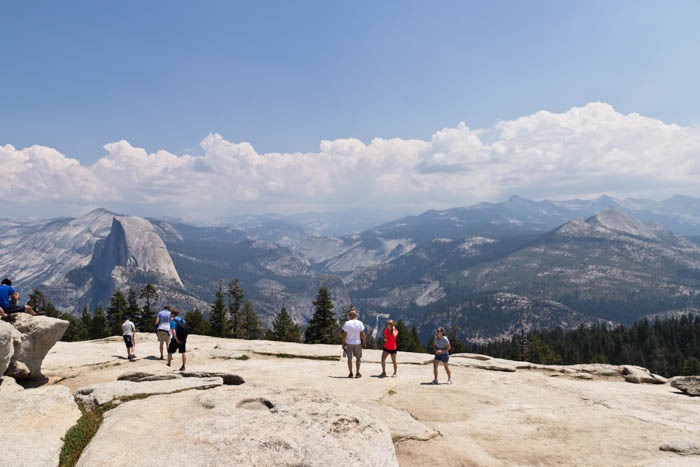 By Lisa Watson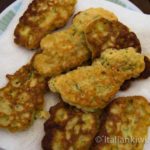 Print Recipe
Servings:
12
-15 fritters
Ingredients
150

g

1 cup All-purpose flour

1

tsp

Baking Powder

1

tsp

Salt

2

Eggs

to taste Pepper

120

ml

1/2 cup Milk

2

medium size

about 200g/7oz Zucchini

2

Spring Onions
Instructions
Mix all the dry ingredients together in a bowl.

Add the eggs and milk and mix in.

Grate the zucchini. Blot it with a paper towel to get rid of excess moisture. Finely mince the spring onion.

Add the vegetables to the batter and stir in.

Heat a frying pan with a thin layer of oil in it.

Pour tablespoons of the mixture into the pan once the oil is hot.

Wait until one side browns and flip them over. Each fritter should take 3 – 5 minutes to cook.

When the fritters are cooked, drain them on a plate with a paper towel on it.

The fritters acan be eaten hot or cold.