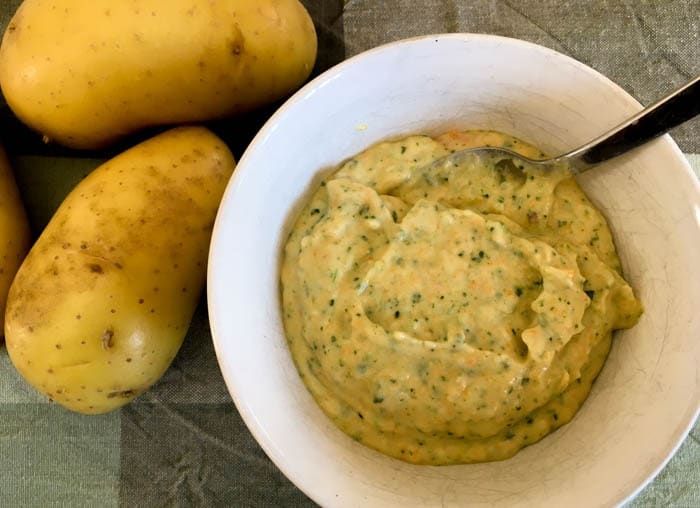 Soothing food for post-operation patients
I know the photo above doesn't look much like the whale I promised to write about in my last post,  but it's been a pretty intense week this week. At the beginning of the week my youngest son had braces put on his teeth, and my eldest son not only got his tonsils removed, but also had the inside of his nose played around with.  Both are sore, and both haven't been able to eat much this week.  I have had to get a little inventive in my cooking, so that they don't eat only popsicles all week.
I wanted to share this puree I made with you because although it's not much to look at, it actually tastes really good, even for a non-invalid. To turn it into a side for any kind of meat, you can just add less milk and maybe mash it roughly rather than blending it.  It would also be good as baby food if you take out the salt and the anchovies.  So, there you go, a vegetable dish that works for three types of people.  That's got to be a good thing!
Photo of the Week
This is not so much a travel photo this week, since we are kind of stuck at home.  These flowers are out in the moment in my garden.  If anyone can tell me what they are, I'd love to know!  They grew from a packet of mixed seeds of flowers that attract butterflies.  I haven't seen any butterflies around them, but they are very pretty anyway.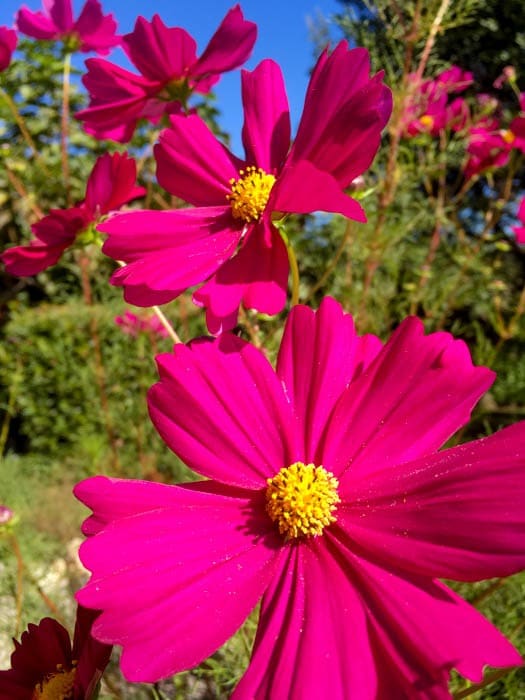 Here's to next week when we can go back to eating pizza and crispy roast potatoes (not in the same meal). I know I could eat that now, but I would feel really terrible eating it in front of the kids!
By Lisa Watson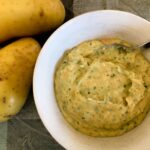 Print Recipe
Post-op vegetable puree
After a tonsil operation, my son needed something filling that he could swallow. This vegetable puree was just the thing!
Ingredients
4

Potatoes

medium-sized

1

Parsnip

2

Carrots

medium-sized

1

handful

fresh Spinach

2 – 4 Tbsp pre-cooked

2

Tbsp

Butter

50 g

100

ml

Milk

1

tsp

Salt

4

Anchovies

optional
Instructions
Bring a large pot of salted water to the boil.

While waiting, peel the potatoes, carrots and parsnip.  Chop into same-sized pieces.

Boil the vegetable cubes for approximately 10 minutes; until you can stick a fork through them.

Add the spinach and cook for a further 2 minutes.

Drain the vegetables into a sieve.

Add the butter and milk to the pot. Put on the heat to warm up a little.

Add the vegetables and stir vigorously to start to break them up and to melt the butter entirely.

Scrape the mixture into a blender.  Add the anchovies, if using.

Blend until the consistency is very smooth.  Add more milk if necessary.

Leave to cool until tepid before eating.

NOTE:  this can be used as baby food if you omit the salt and anchovies.