What is tartiflette?
Just say the word "Tartiflette" aloud a minute (unless you're in the office and should be working): before you even know what's in it, the name of this dish sounds very enticing!  I'm waiting for some parents to decide to call their new-born girl "Tartiflette" very soon!  Tartiflette is, in fact, a dish from the alps in Europe made of a luscious mixture of fried potatoes, lardon (smoked bacon), onions and melted Reblochon cheese. So, you may be asking what Reblochon cheese is.  It's a cheese made of cow's milk from the french alps (which makes sense since they use it in the recipe there). If you want to know more about Reblochon, you can read about it here.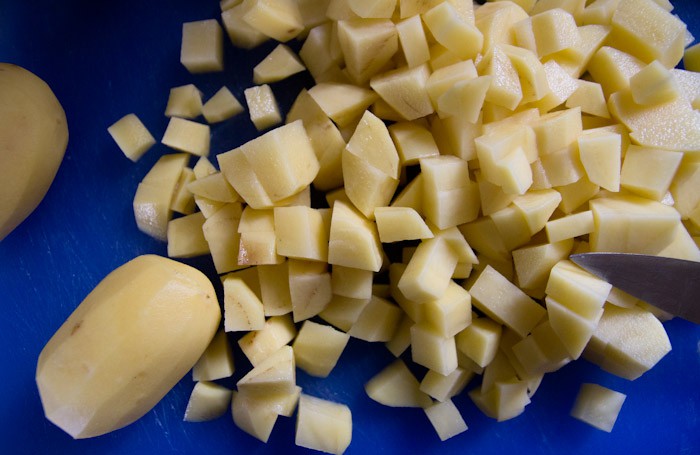 Even a photo of tartiflette may make you gain weight
If you're trying to diet, tartiflette is definitely not for you.  Actually, if you are trying to lose weight, you probably shouldn't even look at the photos of the tartiflette as you may gain a few pounds just by osmosis. I should maybe put some kind of "Adult Guidance Required" on the top of this post. It's a fantastic meal to warm you up after you've been skiing or hiking in the mountains for the day.  These activities give you an excuse not to feel guilty about eating it. Even if you don't do anything to exert yourself, a little tartiflette won't hurt you. 🙂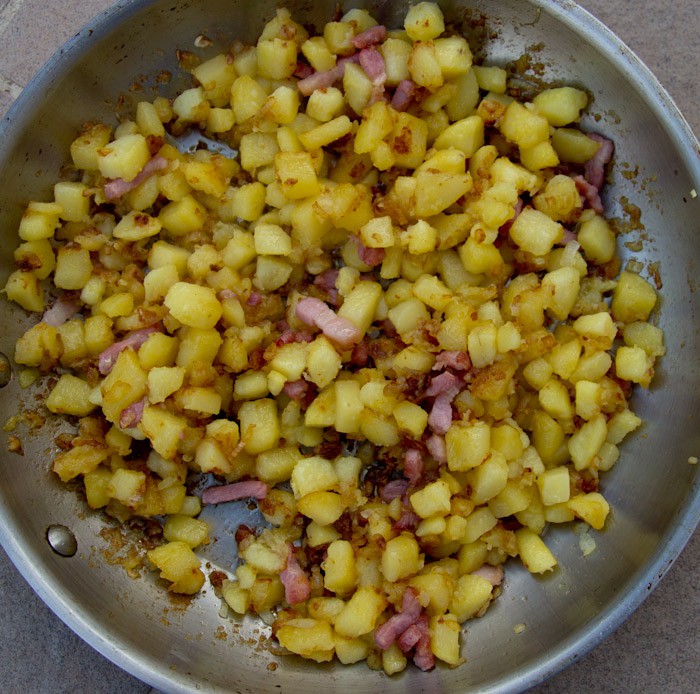 Alternatives to using Reblochon
If you can't get your hands on a piece of Reblochon Cheese, I have read that using a mixture of good Camembert and Brie gives the tartiflette a similar aspect. Of course, it won't be exactly the same as the tartiflette made in the Alps in France, but creamy melted cheese mixed in with potatoes and bacon will still taste good, without a doubt!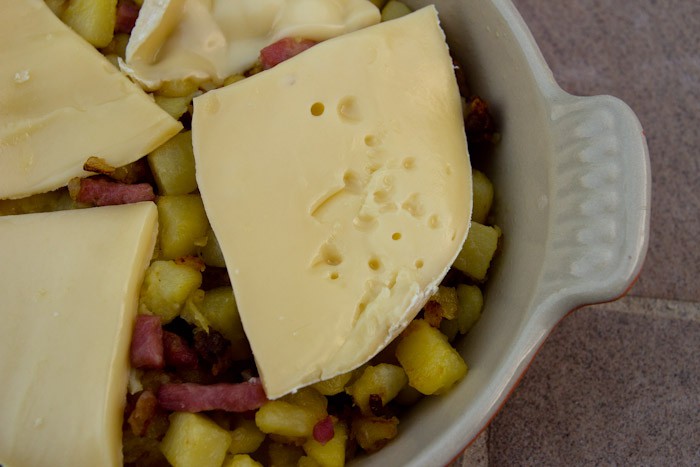 Travel Photo of the Week
This week is of the slated rooftops of the pretty mountain village of Colmars, which lies in the Alpes-de-Haute-Provence in France. This is the perfect place to start your tartiflette-eating journey. The village is a wonderful place to visit!  Aside from eating tartiflette, you can walk along inside the medieval ramparts of the village, visit the restored fort just outside the walls of Colmars, wander through the narrow cobbled streets, or if you've eaten too much tartiflette and cannot move,  just go and laze by the Verdon River. This is a beautiful area to visit and go hiking in to burn off that tartiflette!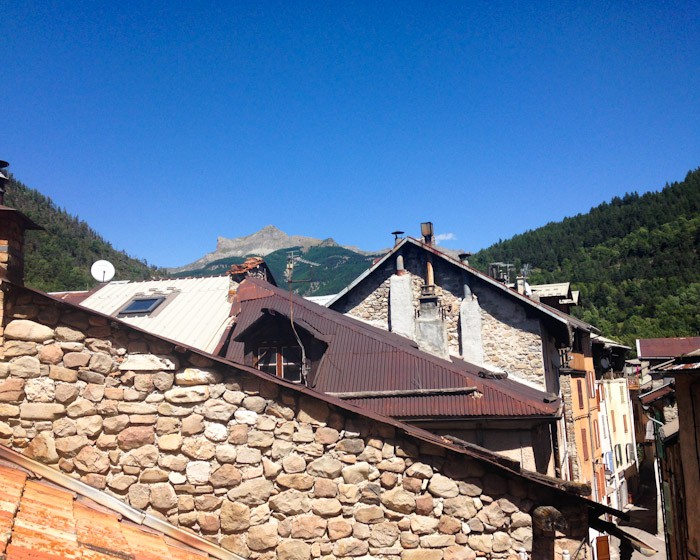 By Lisa Watson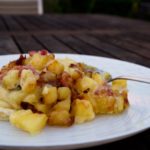 Print Recipe
Tartiflette
How to make the traditional hearty dish of Potato And Cheese Tartiflette From The French Alps
Ingredients
1

kg

Potatoes

2.2 lbs

1

Onion

100

g

Smoked bacon

3.5 oz

250

g

Reblochon Cheese

8.8 oz

4

Tbsp

Creme fraiche

or cream
Instructions
Peel the potatoes. Wash them and dry them with a tea-towel.  Cut them into small cubes.

Heat 4 Tbsp olive oil and 1 Tbsp butter in a large frying pan.

Cook the potatoes for 5 minutes on a medium-high heat, stirring often.

Cut the onions into small pieces. Add them to the potatoes. Cook, while stirring often, for another 5 minutes.

Cut the bacon into short strips and add to the mixture.

Cook for a further 5 minutes.

Take off the heat. Stir in the creme fraiche.

Butter an ovenproof dish and rub the sides with a whole clove of garlic.

Cut the cheese into slices.

Put a layer of the potato mixture into the ovenproof dish, then layer with half the cheese.

Cover with the rest of the potato, and then top with slices of cheese.

Cook at 200°C (400°F) for 15 -20 minutes until the cheese is bubbling and golden.