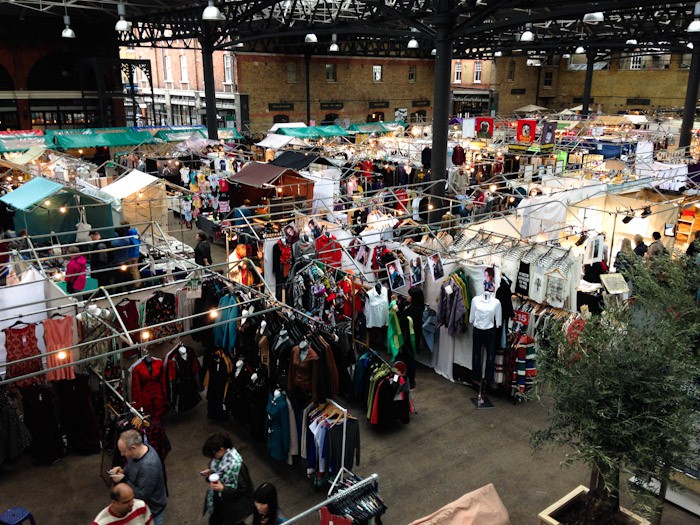 Visiting Spitalfields Market in London
A few months ago, I was lucky enough to spend the weekend in London with some friends.  We saw a show (Bollywood!), ate at a few fabulous restaurants and visited a couple of markets. You may remember the walk I took you on, back in July, through the incredible Borough Food Market, where we stuffed ourselves silly with all kinds of delicious dishes!  On the Sunday we were there , the skies were throwing buckets of rain at us, so we decided it would be extremely prudent to do something indoors.  We pulled out our umbrellas and off we ran to see what the Old Spitalfields Market near the Liverpool Street Tube Station was like.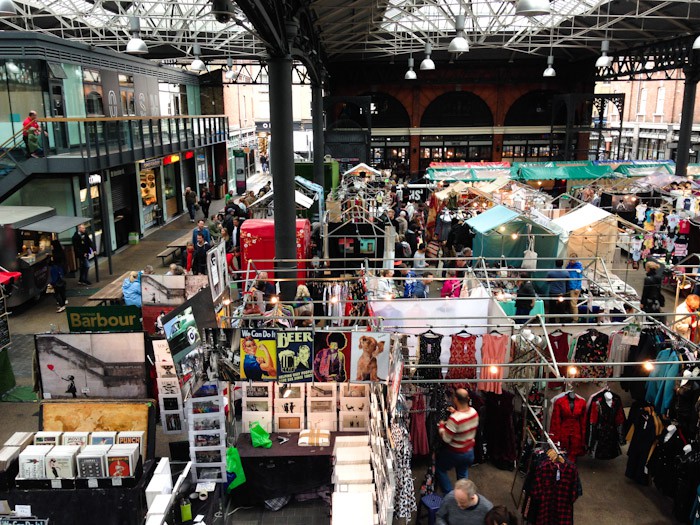 If you get to the market early, you'll have it all to yourself
As you can see from the photos, there was nobody there.  I guess Londoners get up late on Sunday mornings.  By the time we left around lunchtime, the market was starting to get busy. The lack of people enabled us to roam around at will and pry into all the fascinating stalls that were spread under the stunning wrought-iron and glass roof (that kept the rain off us nicely). Spitalfields is open four days a week and has different themes each day.  On the Sunday it's "Random Day" (that's my title, not theirs!).  The stalls sold a little of everything from posters to hats (strange but compelling combination!),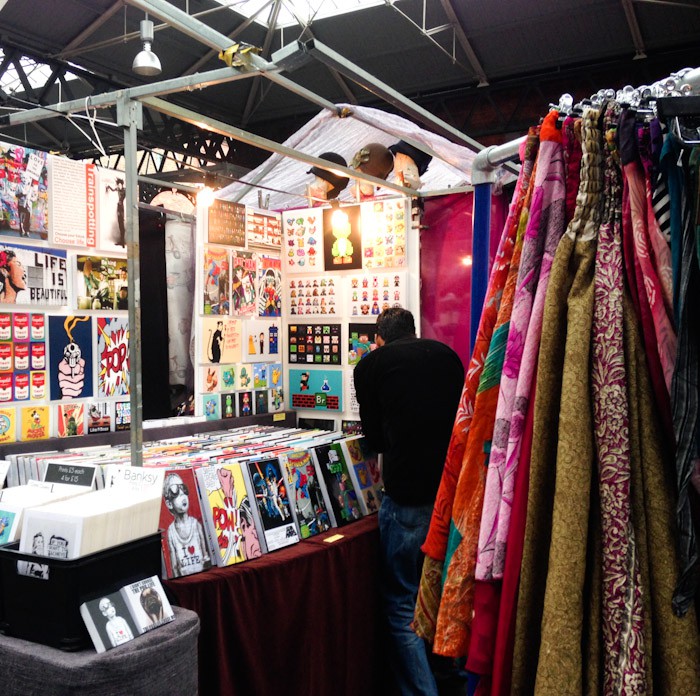 to clothing that was often very original and unusual,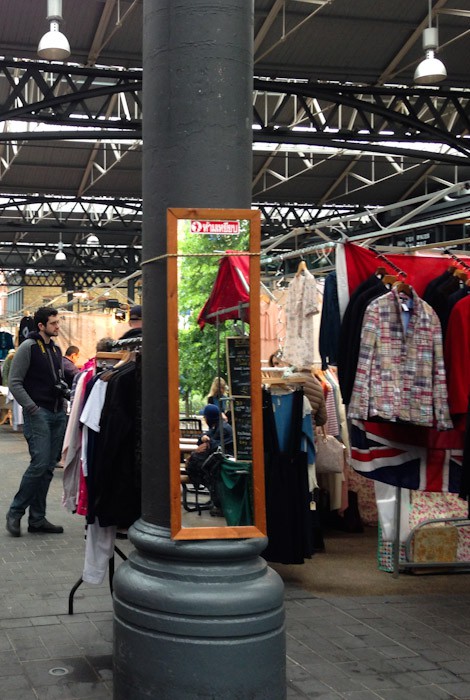 to stalls like this one below that sold old cameras. I also saw a stand selling jewelry made out of lego.  As, I said, there was a little of everything that you could imagine, and a lot of things you couldn't imagine existed until you saw it there!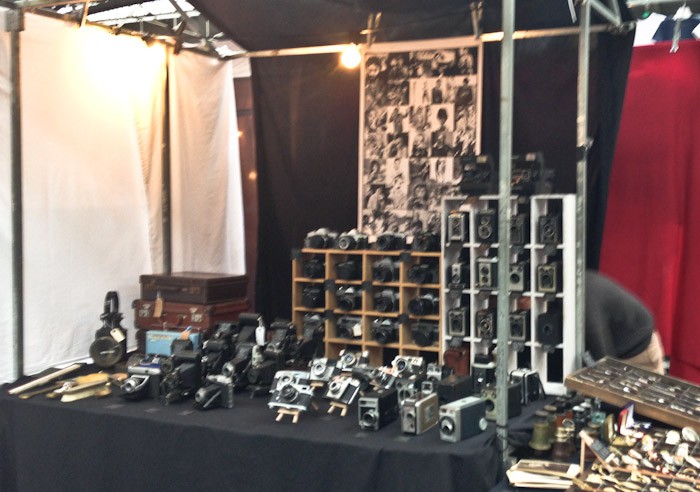 Go to Spitalfields Market with an appetite
Then of course, Spitalfields had an amazing food section, as what is a London market without an array of stunning good food? I wished that I had a larger stomach or at least a bigger carry-on bag so that I could take everything back to France with me.  Though even with a bigger carry-on, I don't think I could've fitted a whole food-truck in…..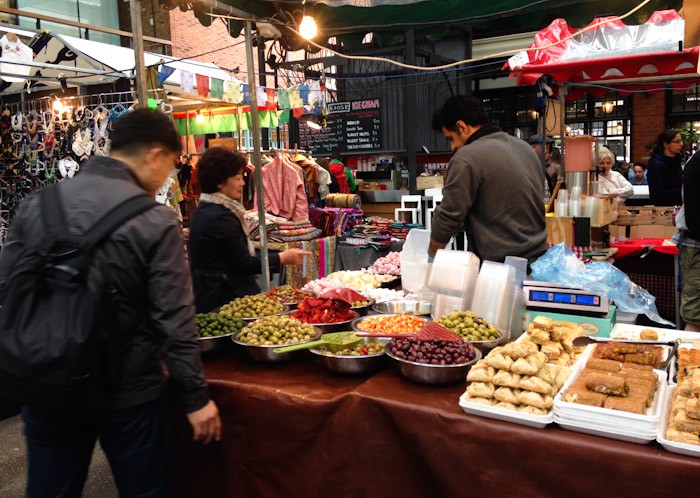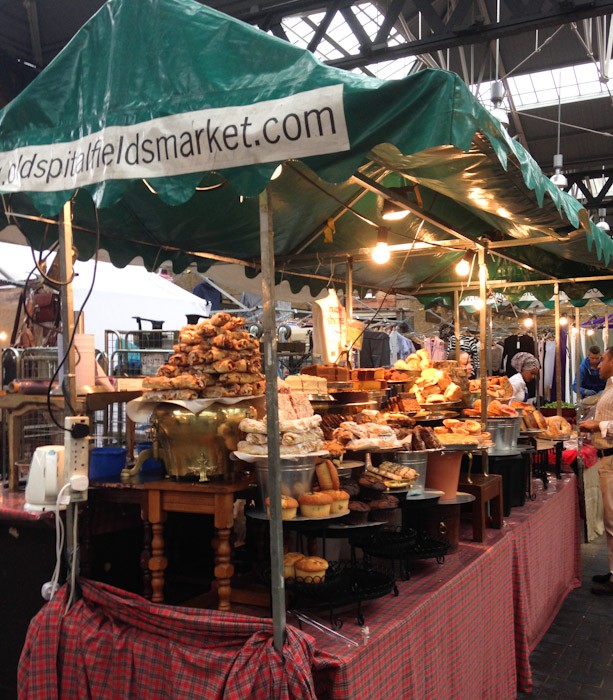 I loved Spitalfields as you're never quite sure what you'll see as you wander on to the next stall. It's like rummaging through an attic that hasn't been touched for fifty years: there are all sorts of unexpected treasures to be found if you look around! For all you foodiephiles, don't miss my post on the Borough Market in London to get a glimpse of food from all around the world crammed into one place!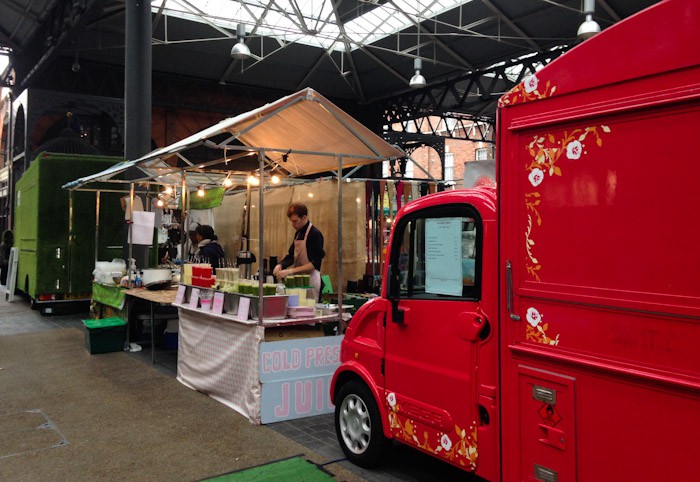 By Lisa Watson