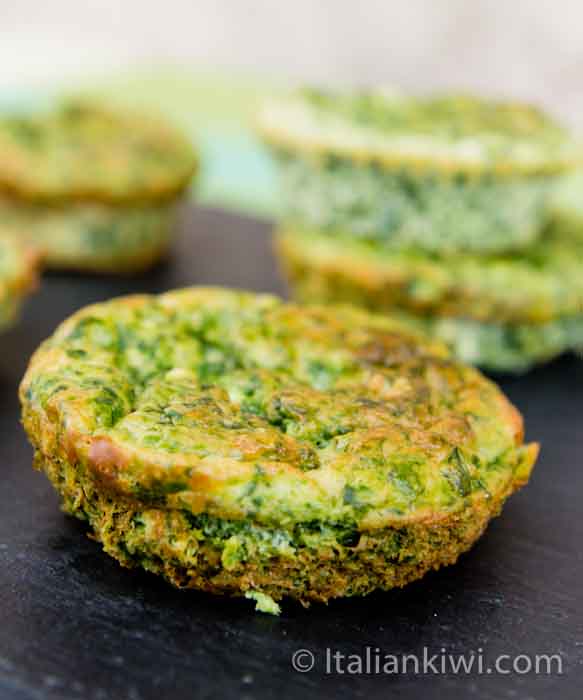 Even spinach haters like these
Spinach is one of those poor maligned vegetables that everyone loves to hate, but happily eats when it's mixed in with other ingredients, such as eggs or cheese. Even my kids, who vow and declare that they detest spinach, gobble it up when it's "hidden". I put hidden in quotation marks as it's obviously there, yet they eat it anyway and don't complain as if I'm trying to poison them. These spinach and ricotta self-crusting mini quiches are a big mouthful to say for such a small thing.  I need to come up with a zappy name for them……anybody got an idea? Verdant Delices, Eggy Wonders? Just as long as there's no mention of the word spinach!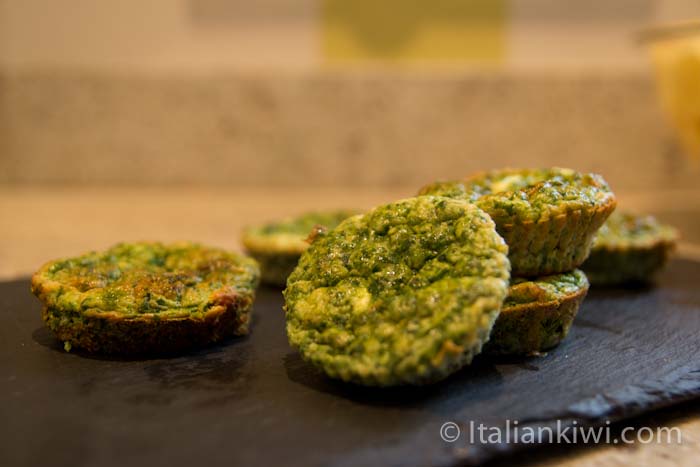 Spinach quiches are great for any occasion
If you have a muffin tin, these spinach quiches are incredibly easy to make. There's no fussy messing about with pastry. The most difficult thing you have to do is thaw the frozen spinach, or cook the fresh stuff.  The rest is just a matter of mixing all the ingredients together.  I made them for Thanksgiving as a side to the fabulous turkey (I'll tell you about that beast another time).  They would be perfectly at home as a first course draped in an elegant robe of béchamel sauce, or as part of a crowd in a buffet at a party.  They make great finger food too.  The spinach quiches are really just all-round kinda guys. Though….maybe not for dessert….unless you're into that sort of thing.
Do make sure to get as much water out of the spinach as possible before adding it to the egg mixture.  I stick it inside some paper towels and squash it as much as I can.  It's not a very pleasant feeling, but it does get rid of most of the water.  If you have fresh spinach, boil or steam it and then after squeezing the water out (when it's cooled down so that you don't burn your hands), try to mince it up in as small pieces as possible.
With the holiday season coming up on us like a freight train, I hope this gives you an idea to make the preparation for it a little it easier.
Travel Photo of the Week
This week I thought I'd take you to California!  This is Malibu Beach in Los Angeles.   I've never seen a beach that was so incredibly wide, even when the tide was in!  In fact, the kids decided to run to go and see the water when I wasn't paying attention.  When I did look around, I just saw them as tiny dots on the horizon, waaaaaaay down near the sea. It took a lot of slogging through the sand to get within shouting distance of them and tell them to come back.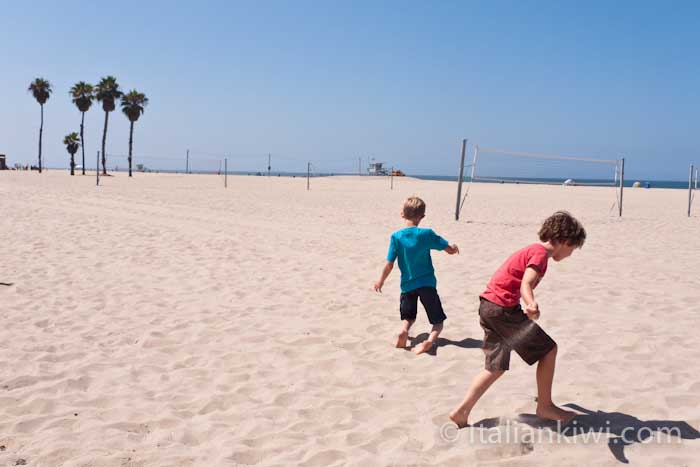 By Lisa Watson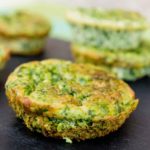 Print Recipe
Mini Self-Crusting Spinach Quiches
These quiches are easy to make and great for any occasion. Find the recipe on Italian Kiwi!
Servings:
15
quiches approximately
Ingredients
250

g

frozen, or two large bunches of fresh Spinach

10oz

4

Eggs

a pinch Nutmeg

1

tsp

Salt

Pepper

to taste

100

ml

Single Cream

1/2 cup

100

ml

Milk

1/2 cup

100

g

Fresh Ricotta

3 Tbsp
Instructions
Thaw the frozen spinach and let it cool enough to squeeze it in a few paper towels to get as much of the water out as possible.  If you have fresh spinach, boil it for 5 minutes before draining and squeezing it. Mince up the spinach if it is not already in tiny pieces.

Heat the oven to 180°C (350)°F.

Put all the ingredients except for the ricotta in a bowl, then stir them until they are well mixed.

Add the ricotta in small lumps and stir it in gently.

Grease a muffin tray very well with butter or oil.  I cut little circles of baking paper out and put them in each muffin well.  This helps to unmold them after cooking.

Fill the muffin wells until they are 3/4 full.

Bake in the oven for 30 -40 minutes until the quiches are set and slightly browned on top.

Leave them in the muffin trays until cooled. Run a knife gently around the sides of each quiche and carefully lever them out.

The quiches can be kept in the fridge for up to 4 days.  To prepare the quiches for eating, heat them for 5 minutes in the oven.