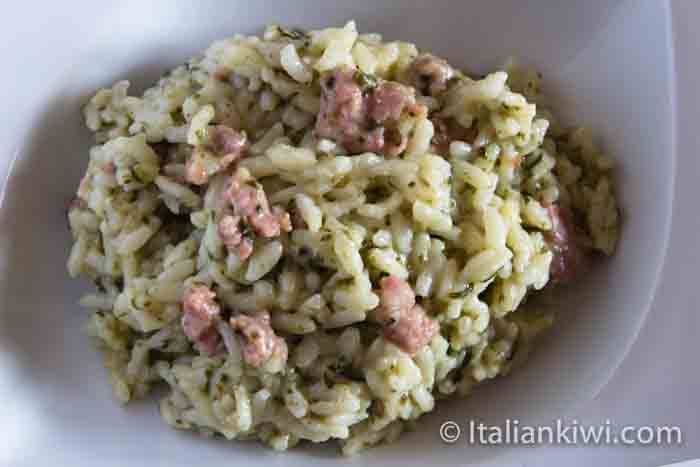 Risotto with a difference!
This risotto with sausages and spinach has an extra special guest hitching along for the ride.  Instead of using the usual wine to make the risotto, you actually use beer.  It gives the risotto an extra depth of taste, especially if you pair it with good pork sausages. I added spinach to the risotto to make my kids eat something green, but it does actually go very well in the dish!  At the moment there are all sorts of spinach-type things popping up everywhere in the shops.  They probably should be popping up in my garden so I can go all Mother Nature on you and write "and the spinach I gathered fresh from my own garden….blah, blah", but as I'm terribly lazy when it comes to gardening, all I can offer you is spinach grown in a local market-garden…..it's almost like it comes from my garden, except I didn't do any of the work, and I have to pay for it.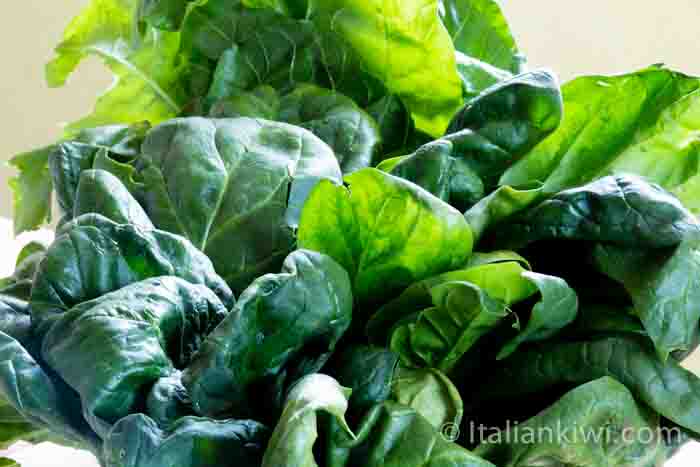 Why you should never give a student a home-brew kit for their birthday
This is a much more refined way to have beer.  I remember in my dark, far-off student days, when men were men and beer was free-flowing, some friends and I made the mistake of giving one of my flatmates a beer-making kit for his 21st birthday (turning 21 is a big deal in New Zealand. as years ago it used to be the age to start drinking and voting).  My flatmate, who shall not be named (you know who you are, Al!), took to beer-making with gusto and churned out gallon after gallon of revolting beer.  That being said, we drank the whole lot since we were penniless students, and even better we often dragged our couch outside into the front garden and sat in the sun drinking it (at this point all our parents should cover their eyes)….ahem, probably instead of going to lectures………luckily, digital cameras didn't exist way back then so there are no photos I can show you of that time.  Instead, let me leave you with a photo of hundreds of sheep staring at you from my Dad's farm.  That's enough to make you feel paranoid that someone's watching you and may even drive you to home-brewed student beer…..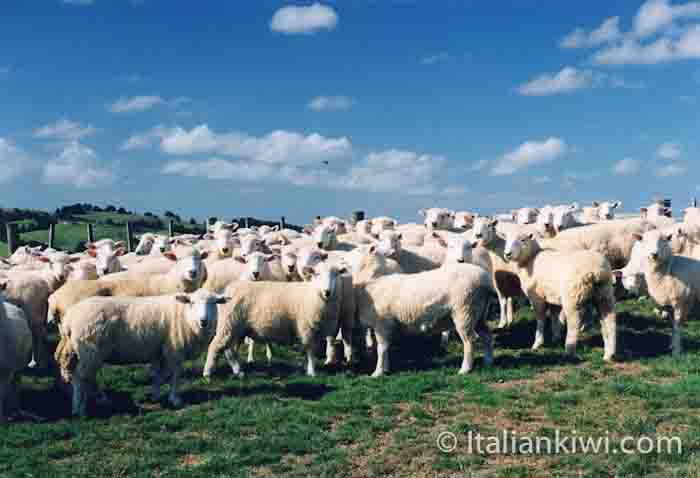 Anyhow, enough about random sheep and drinking home-brew that's not ready to drink….using beer to make risotto is less damaging to the liver, as the alcohol boils off, leaving the taste of the beer.  Try to use a stronger tasting beer to make the risotto, and not a lager, as it really does make a difference.
By Lisa Watson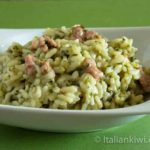 Print Recipe
Risotto with beer, sausage, and spinach
Risotto with a difference! This one is made with beer instead of the usual wine. It goes wonderfully with the sausage and spinach.
Ingredients
400

g

Arborio or Carnaroli rice

2 cups

Chicken stock

stock cube

1

small

Onion

4

Sausages

approx 200g

250

ml

Beer

1 small bottle

150

g

frozen Spinach

or 1 bunch fresh

40

g

Parmesan cheese

4 Tbsp

1

tsp

Salt
Instructions
Put the chicken stock, or pot of water with the bouillon cube in it, to simmer on the stove top.  Chop the onion finely and saute it in olive oil in a second pot. When the onion becomes translucent, crumble the sausage and add it.  Stir the mixture until the sausage is browned.

Add the rice and saute until it browns slightly.

Add the beer and let it boil off.

Add the frozen spinach, or chopped fresh spinach and 1 tsp of salt.

Pour in enough water/broth from your simmering pot to cover the rice mixture. and put the timer on for 13 minutes.  Now, STAY THERE AND DON'T MOVE!!  As the rice is cooking, watch the level of the water.  As it goes down, add water from the simmering pot, one ladle-full (or cupful) at a time. Stir the rice often.

As the time gets to around 12 minutes, start tasting the rice to see how done it is. The type of rice you have may vary the cooking times, so I'm being conservative here. If it's close to being cooked, don't add any more water and let the water in the rice boil off….and don't forget to stir it…..

Add the Parmesan cheese and stir it in.