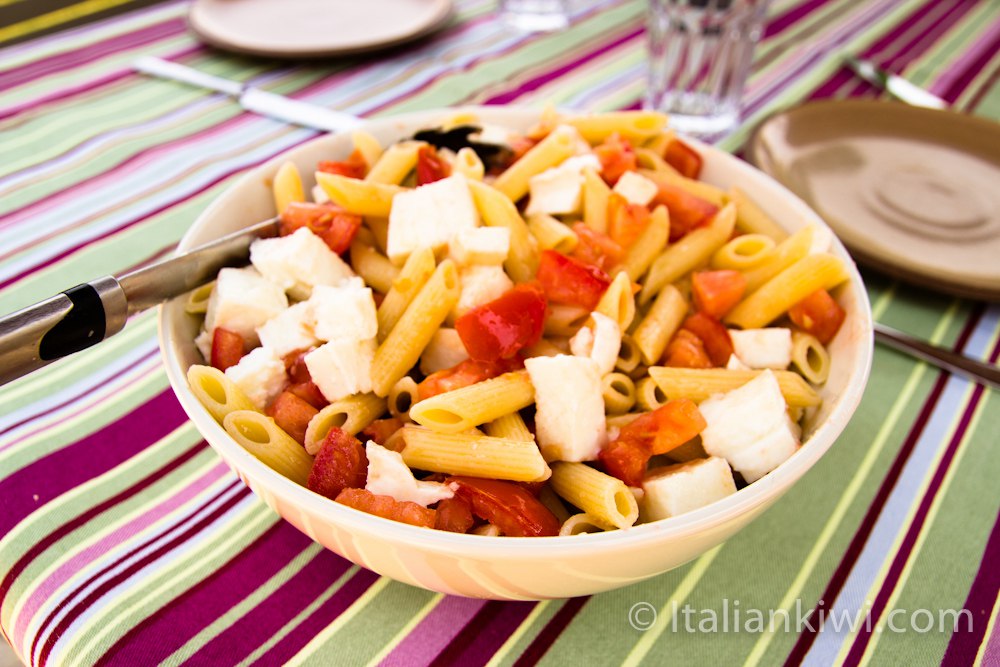 It's taken a long time, but Summer has finely showed up.  To make up for being late, it's decided to blast us with the normal sun, plus the heat it didn't get around to sending last month: two Summer days at the speed of one!  It's too hot to really cook anything much.  One of my favourite things to make in the Summer months is pasta with buffalo mozzarella, fresh tomatoes and a bit of basil if I have any lying around.  I have to admit, that I don't often have any basil in the garden as I am a serial basil killer………no matter what I do to try to grow it, it dies on me very quickly.  Just a warning to any friends out there who may want me to look after their basil plants when they go away…..don't give them to me!  My forte is actually growing weeds. (No, I didn't write "weed"…..get that idea out of your head!).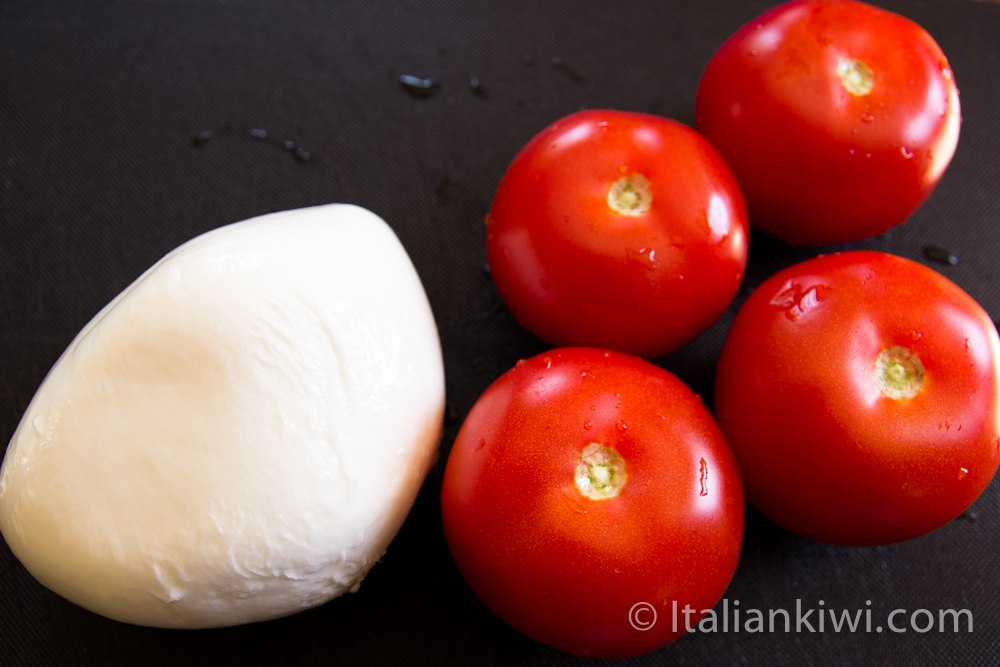 Penne rigate con mozzarella e pomodori is a great way to showcase the goodness of the season. There's nothing better than fresh vine-ripened tomatoes (my mother's going to flip when she reads that!  I HATED tomatoes with a vengeance when I was a kid!) mixed with good mozzarella.  If you can get hold of it, buy some buffalo mozzarella, or at least some good quality mozzarella…..not the hard kind that's not kept in liquid to store it, and DEFINITELY NOT the kind that comes already grated (if you do, at least don't tell me about it)! Pasta with mozzarella and tomatoes can be eaten hot or cold, which also makes it great it you want to head out on a picnic.
Now, nothing to do with the recipe, but below you see in the photo where we're heading for the next few weeks: into the wilds of the Far West! In a big campervan though, not on a horse. And not so wild really, as I think we'll even have air-conditioning and cable TV hookup if we want it, but it'll still be an adventure!  My husband and I did a big trip over to the parks when we lived in California years ago. Now it's time to introduce them to the kids, while making sure that they don't smuggle home a plague-ridden chipmunk as a pet.  The scene is set for us: raging wildfires in Arizona and a heat-wave in Death Valley (can there even be such a thing??!)…..perfect.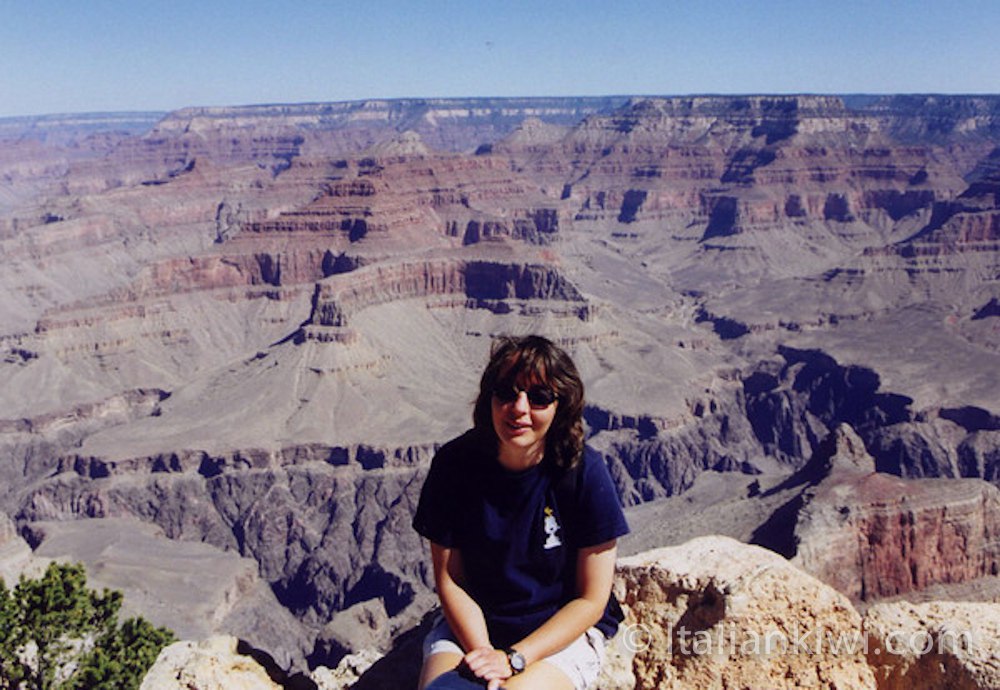 Oh, and one more thing: that photo was taken over 10 years ago, and I still have that Snoopy t-shirt (plus a few more wrinkles…..).  Have a great holiday in July if you're heading out!  If not, hang in there and we'll see you again in August!
To find out how to cook pasta like an Italian does, check out my handy guide.
By Lisa Watson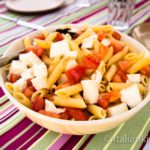 Print Recipe
Ingredients
400

g

– or other short pasta Penne Rigate

1

large ball Buffalo Mozzarella

4

medium Tomatoes

3 – 4

leaves

Basil

to taste Pepper

a splash or two Olive oil
Instructions
Boil the pasta as per the packet instructions until

al dente.  

For perfect pasta see my instructions

here

.

While the pasta is cooking, chop the tomatoes, and chop the mozzarella into large cubes.

Drain the pasta.  Put in a bowl and add a splash or two of good olive oil.

Add the tomatoes and torn basil leaves (if using). Stir in.

Add the mozzarella at the end so that it doesn't melt or turn chewy.

Sprinkle with cracked black pepper.

That's it!  So easy, but so good!

If the tomatoes are not at their best, saute them in olive oil for a short time in the same pot the pasta was in to give them a "lift" before adding everything together.