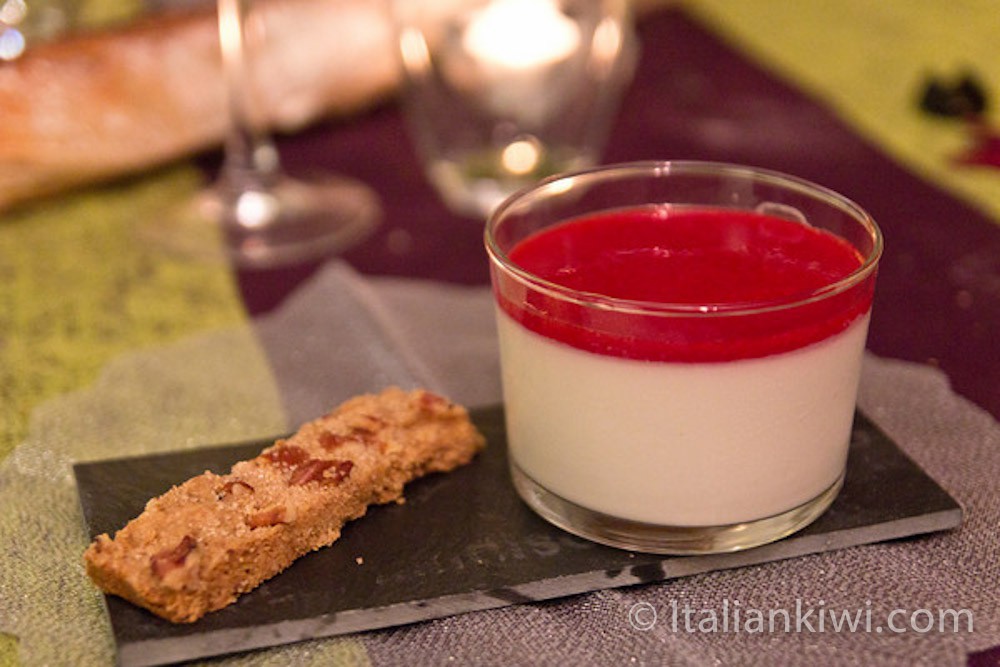 Panna Cotta, literally, "cooked cream" (sounds better in Italian, doesn't it!) seems to be on every Italian restaurant menu, and on many restaurant menus outside of Italy too. One day while reading one of my favourite cooking blogs, Chocolate and Zucchini, I stumbled across a recipe for panna cotta  that Clotilde had weaseled out of a chef from a Parisian restaurant for panna cotta.  I tried it out and lo and behold!  It was super-simple to make!  From that day forward, I refuse to get it in a restaurant as I now know how easy it is to make.  The thought of paying 5 or 6 euros for it makes me blanche whiter than the dish itself!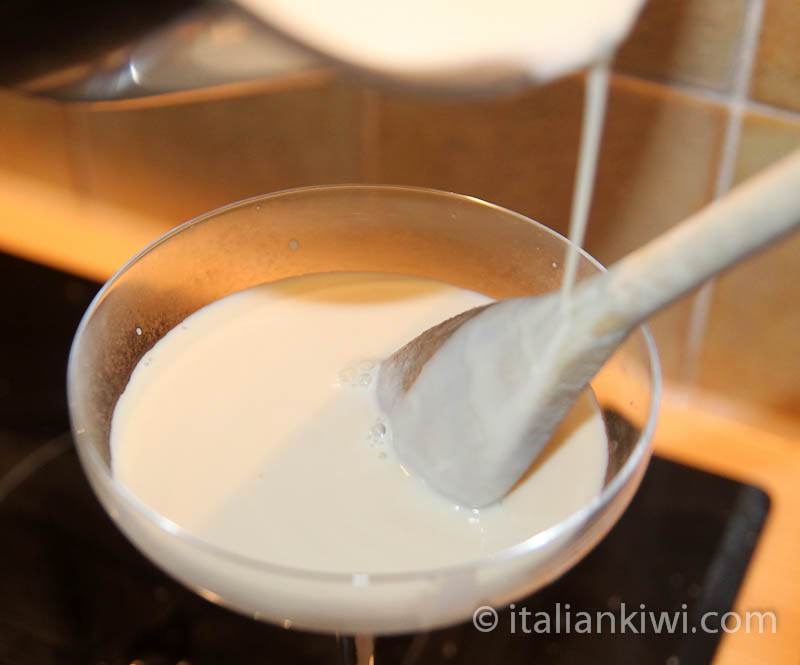 This recipe originally comes from Piemonte in Italy, where…as I've probably written before(!)……my husband's family lives.  I really urge you to try it.  Once you do, you'll never order it in a restaurant again. It looks fabulous and impresses your dinner guests like all-get-out without you having to even do anything much! Of course, don't tell THEM how incredibly easy it is to make. When I make panna cotta, I leave it in the container it has set in. I have to admit that I've only tried to un-mould it onto a plate once, and that was an unmitigated disaster (think scrambled egg and you'll understand what it looked like)…….I've read that if you immerse the mould in very hot water for a few seconds once the panna cotta has set, it slides out easily.  If anyone is brave enough to try this, let me know how it goes.
By Lisa Watson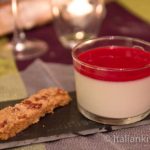 Print Recipe
Panna cotta
Creamy, but light pannacotta is a perfect dessert for a warm Summer evening!
Ingredients
2 1/2

sheets Sheets of gelatin

250

ml

1 cup Whole milk

250

ml

1 cup: (I use creme fleurette: a sort of whole single cream they use often in France) Cream

60

g

1/4 cup + 1 Tbsp Granulated white sugar

1

tsp

or 1 vanilla bean Vanilla extract
Instructions
Choose the forms you want your panna cotta to set in. I used champagne glasses this time, but you can use tea-cups, or any other bowl- or glass-shape you like. If you would like to un-mold the panna cotta onto a plate for serving, rinse the forms in cold water and add the finished mixture while they are still wet.

Put the gelatin sheets in a bowl of cold water.

Put all the other ingredients into a pot and heat until just simmering. Do NOT let it boil!

Take the pot off the heat and leave it to cool for at least 5 minutes. Squeeze the excess water from the gelatin and stir it into the mixture. For those of you who have never dabbled in gelatin before, it becomes a sticky, gooey thing after soaking it. Don't panic! Just throw it in the milk and it will dissolve when you stir it in. Oh, and an added note: I tried a couple of times to use gelatin in powdered form and it doesn't work for this recipe…..

Pour the mixture into the glasses/cups and put in the fridge to set for at least 4-5 hours. It is better to make this dessert the day before you need it! If you would like to keep the panna cotta in its mold , like I did here, use a wooden spoon to help you pour the liquid in so that it doesn't splash. See the photo above on how to do it.

For the sauce I made a raspberry sauce, but you can just about make any kind of sweet sauce that you like: any juicy fruit, or a caramel sauce are very good.

300g fresh (or frozen) raspberries

50g (1/4 cup) of white granulated sugar

2 Tbsp of water

Put all ingredients in a small pot. Heat until the mixture starts to simmer then remove it from the heat. Blend the sauce and then strain it to remove the seeds. Cool the sauce and then put it in the fridge until you are ready to serve the panna cotta. Add the sauce at the last minute.