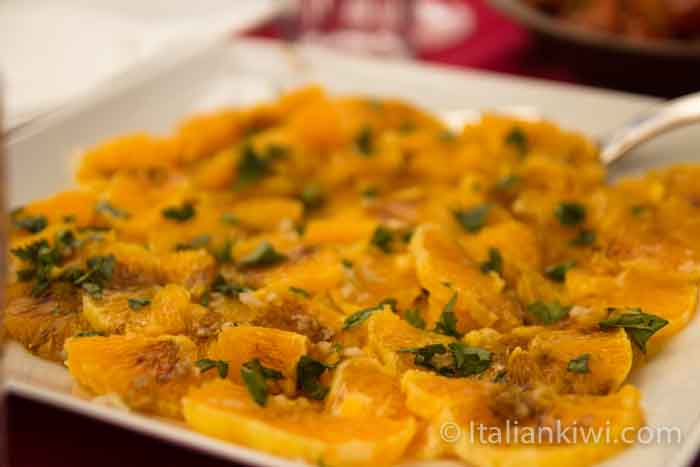 The orange salad you can't ignore in Sicily
When we were in Sicily, this salad was served up in every restaurant before we even looked at the menus.  Deliciously sweet and tart at the same time, it gets you in the mood for the wonderful  dishes that you're about to enjoy.  Is it summer and seems too hot to eat anything?  Think again you poor heat-frazzled people! Sicilian orange salad is just what you need!  For those of you who are being visited by winter right now and have chattering teeth, you're in luck too, as oranges are in season. The vitamin C will help stave off those nasty colds lurking around, and it will make you feel summery!  So, what are you waiting for?  Go make it right now! (Well, read the recipe at the bottom before you switch off your computer).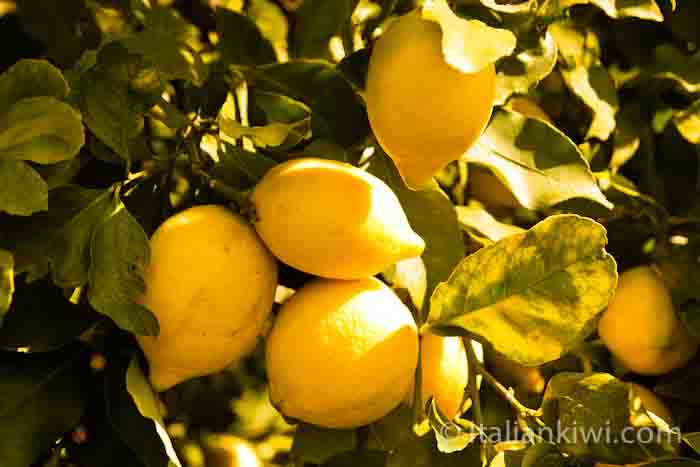 It's all about Sicily, as always
In Sicily oranges seem to drip off the trees like Christmas ornaments all years round.  The Sicilian oranges and lemons that I have eaten when I have visited there are more "orange-y/lemony" and sweet than I ever thought possible!  One of the places we stayed in was in the middle of a lemon grove.  The lemons were so sweet that you could really eat them straight like an orange.  For this salad try to get tasty, juicy oranges as the salad is all about the fruit.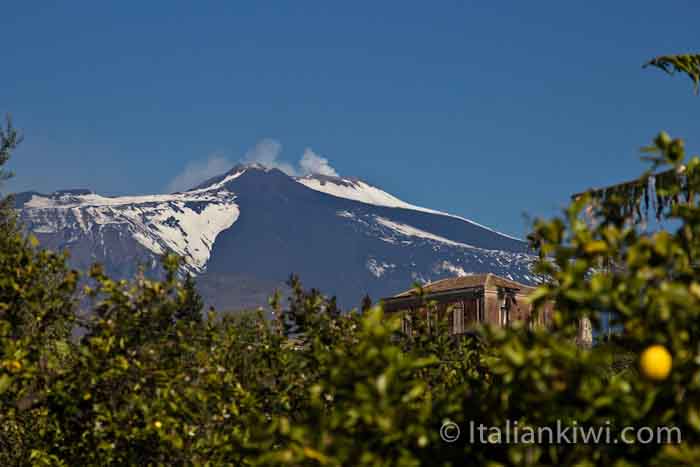 There's always an unwanted orange lying around
This salad is incredibly easy and fast to make, which is ALWAYS a bonus when you're floundering around 10 minutes before dinner-time trying to think of what to come up with to make it look as though you've spent all afternoon in the kitchen……..it's also made of ingredients that most of you have on hand.  I mean, isn't there always at least one orange in the fruit-bowl that's been sitting there for the last month?  You know you should eat it, but it's so much easier to eat a banana or an apple instead of having to deal with all that sticky juice or your hands as you try to wrestle to peel away from the orange-segments.  So, the oranges ending up sitting there, dressed from Top-shop or Old Navy (depending on their country of origin), sullenly and glaring at you as you sashay off with a much sexier apricot or peach, dressed in Vera Lynn or Yves St Laurent.  Poor things are reliably good and always available, but don't provide the flash-in-the-pan oomph of an in-season nectarine. They're forever destined to be the wall-flower…….it's time to showcase them and give them something to be proud of!
Where to eat in Sicily
The photo below shows a few of the good restaurants we ate at when we were in Sicily. if you're ever there, go to one of these at least!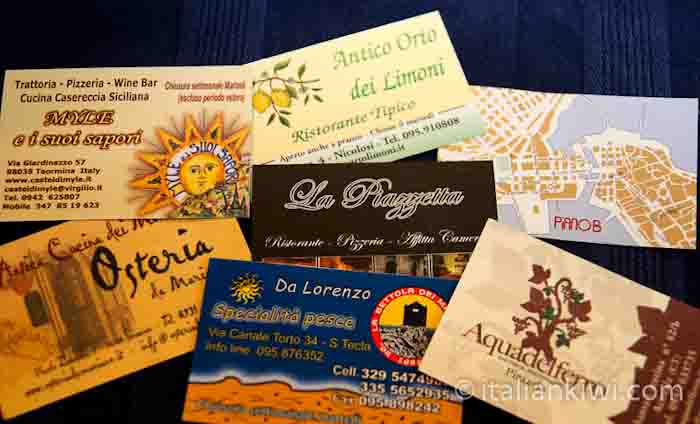 By Lisa Watson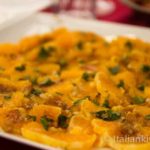 Print Recipe
Sicilian orange salad
An easy to make and delicious salad served all over Sicily as an aperitif.
Ingredients
3-4

Oranges

1

clove

Garlic

2-3

tsp

Balsamic vinegar

to taste

1

handful

Parsley

Salt

to taste

2-3

tsp

Olive oil

to taste
Instructions
Cut the peel off the whole oranges, trying to take as much as the pith off as possible. Slice the oranges in relatively thin slices so that you can see the star-shape of the segments (so that it looks pretty). Lie them decoratively on a serving plate.

Chop the parsley roughly and sprinkle it over the top of the oranges.

Sprinkle salt on the salad.

Mix the olive oil, vinegar and crushed garlic together, then dribble it over the oranges.