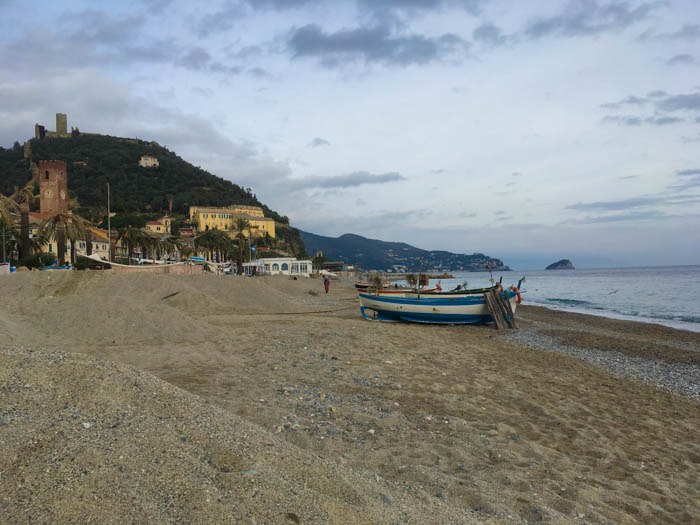 Surprises Everywhere!
The Ligurian coast in Italy is full of surprises!  I don't know how many times we have zoomed along the motorway on the way to Turin and passed by all its secrets. Recently, we decided it was time to start exploring a bit of this coastline.  We unearthed the beautiful village of Cervo. and thought about buying a rooftop apartment there. We wandered through the stunning ruins of Bussana Vecchia, and admired all the artwork hidden around it.  Now it was time to discover a new village.  We planned our visit carefully by placing a pin in a map without looking (a paper one; not one on the computer), and Noli became the next place on the list to find out about. When we got there we kicked ourselves for not visiting it before now!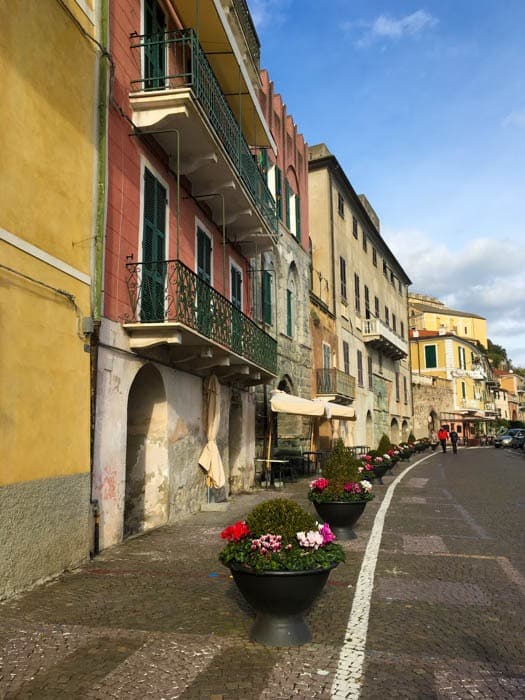 A little Noli history
Noli is a small coastal village, not far from the larger port city of Genova.  At the end of the 1100s, it became an independent republic thanks to its large calm bay which allowed it to be a strong naval power.   It managed to fend off its rivals up until the 1700s, when Napoleon stormed in and took it over.   Nowadays, it is a sleepy hamlet where you can see fishermen taking their colourful boats out, just like they have been doing for centuries.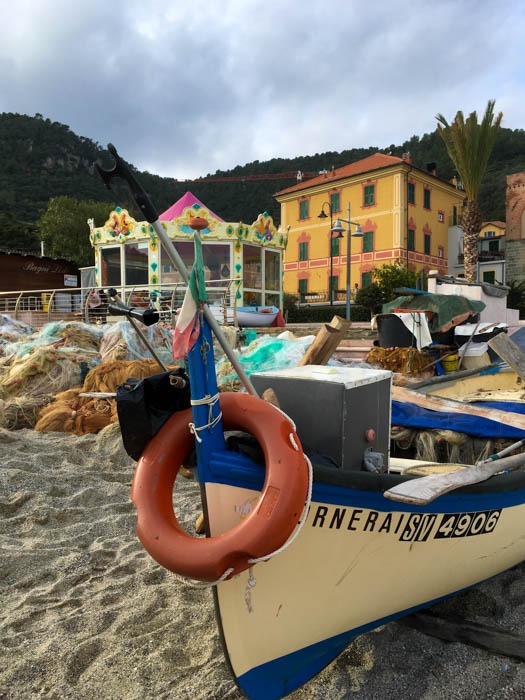 How about a walk to the fortress?
There is a well-preserved medieval fortress on top of the hill overlooking Noli is called Monte Ursino castle.  It was built in the 12th Century by the noble Del Carretto family, in order to control the sea around them, and also the comings and goings on the Roman road below them. According to Tripadvisor, it's very much worth a visit, but unfortunately, we didn't have enough time to go there before lunch, and were too full of food to climb the hill after lunch, so the castle will have to wait until next time we go. I figure that it's been sitting there for nearly a thousand years, so it can wait for us for a little bit longer.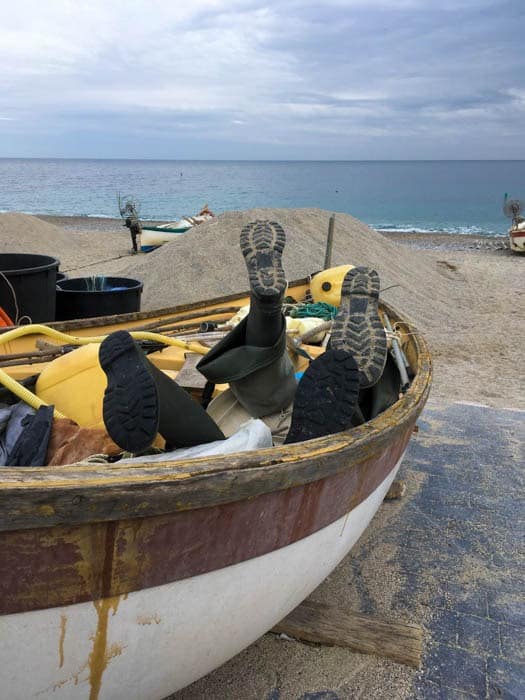 We did a double-take when first glimpsing the boat in the photo above. It looks as though someone is incredibly flexible, or has had a horrific accident. Luckily, there were actually no real legs connected to the boots.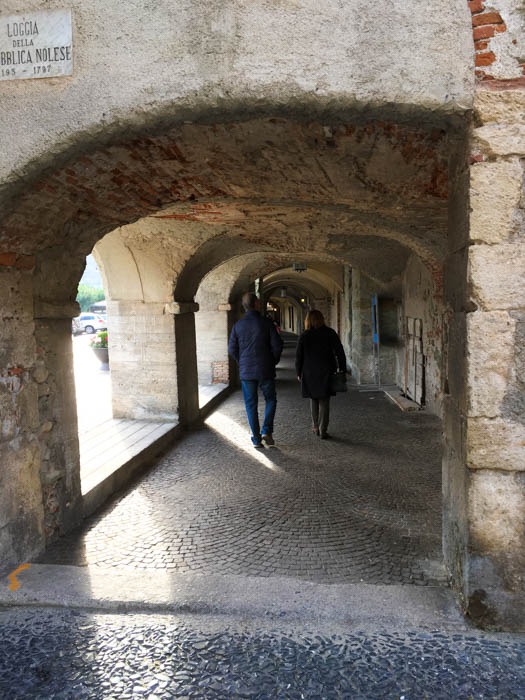 The narrow streets of Noli
The facade of Noli, facing the sea is made up of an almost impenetrable wall of buildings.  There are low arches every so often that let you access the maze of narrow paths (called caruggi ) that wind through the village.  Some of the paths are barely large enough to walk through, let alone swing a cat in.  I did some research to find out why the spaces between the houses in Noli are so narrow, but haven't had much luck.  My guess is that the village was made that way to fortify it from pirates and invading hoards (not that that stopped Napoleon).  If you can't be more than one abreast, and absolutely can't lift a sword, I think it would be very difficult to fight and overcome the resident population.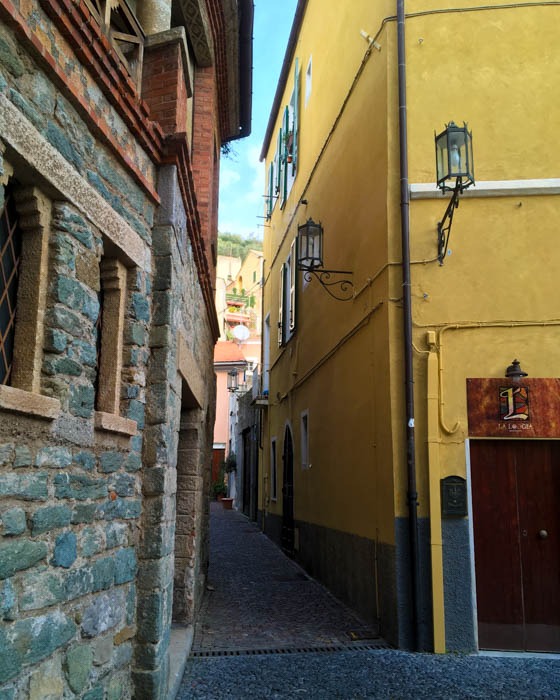 Are you wealthy enough to build a tower?
Noli has towers; quite a few towers, but not as many as it had a few centuries ago, when there were seventy-two of them. Sadly, there are only four left in good condition. These towers were constructed between the 12th and 14th Centuries by rich merchants and nobility as a "mine is bigger than yours" competition to show how wealthy they were, and also for each wealthy family to protect itself from other rival families.  You can see them in other parts of Italy, like San Gimignano in Tuscany, where many of the towers are still standing.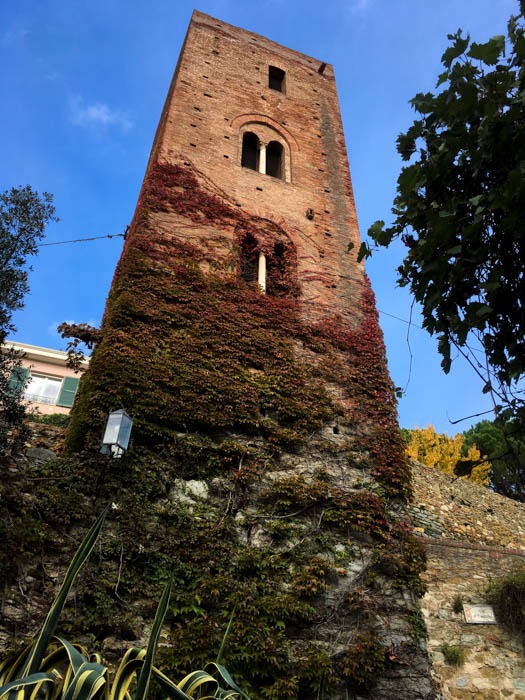 So, if you're in Liguria and driving along the motorway, do take a slight detour when you see the sign for Noli.  It's a beautiful village to while away an hour or two.  Make sure you go to the castle and tell me about it!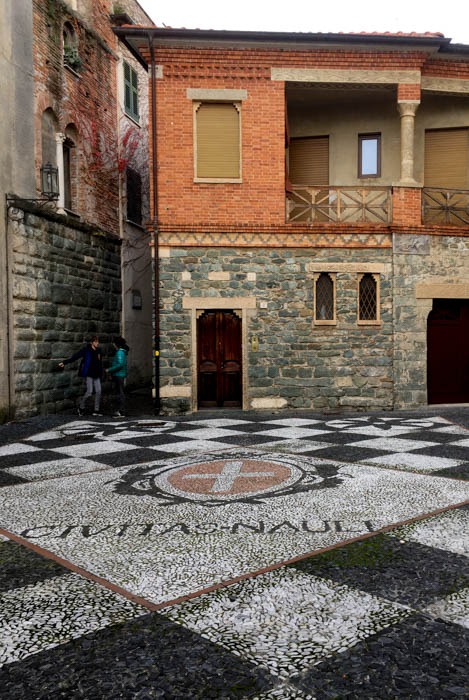 By Lisa Watson