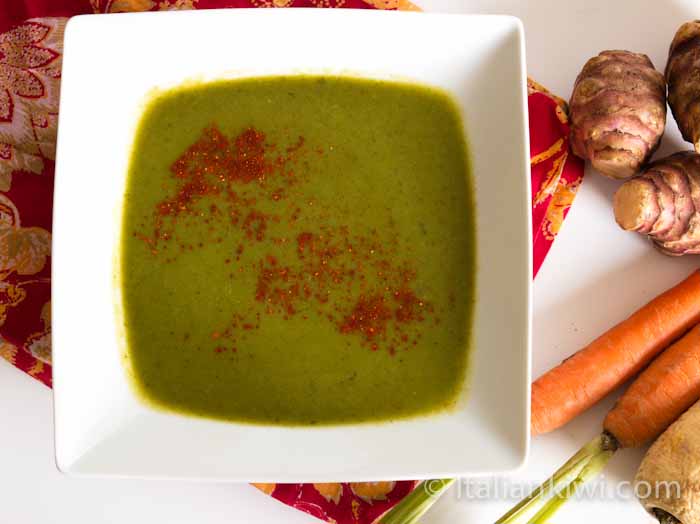 The joys of scraping ice, cycling in the snow, and kale
It's getting a teensy bit colder….not as cold as it should be at this time of the year, but cold enough to start making soup every now and then.  I feel cheated: I've only had to scrape ice off my car window twice so far this Winter!  Usually, it's pretty much every day.  I actually enjoy doing it.  Probably because I now live in a place where it doesn't get too cold.  I remember having to do it in Germany for months and cursing the fact that I had to get out of bed two minutes earlier every day to do some scraping.  Well, actually in Germany, I gave up on my car as it never wanted to start anyway and just slipped and slid my way to work on the snowy bicycle paths. Nothing like riding a bike on snow to wake you up quickly in the morning! But, I'm waffling;…this post is meant to be about soup and the kale I found the other day to put in it.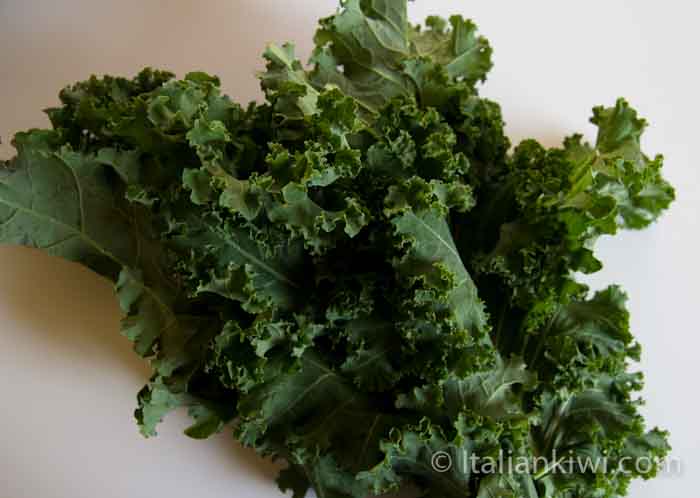 What's so great about kale anyway?
So, I've been hearing about this wondrous green stuff called kale for the last few years. People rave about it and eat it as though it's going out of fashion (or more because it's in fashion, maybe!).  Anyway, a new greengrocer opened up recently near us and when I went to have a sniff around, lo and behold! I found some kale staring at me from the shelves!  I had to buy it of course, and then had to decide what to do with it as it lay gently wilting on my kitchen bench. In the same greengrocer I found some topinambour (Jerusalem Artichokes) which were another thing I'd heard about, but never really seen here, so of course, I bought some of them too.  All this impulse buying is a little dangerous, but it did get us to eat something new.  I also didn't really know what to do with these tubers. So, what to do with vegetables when in doubt? Make soup!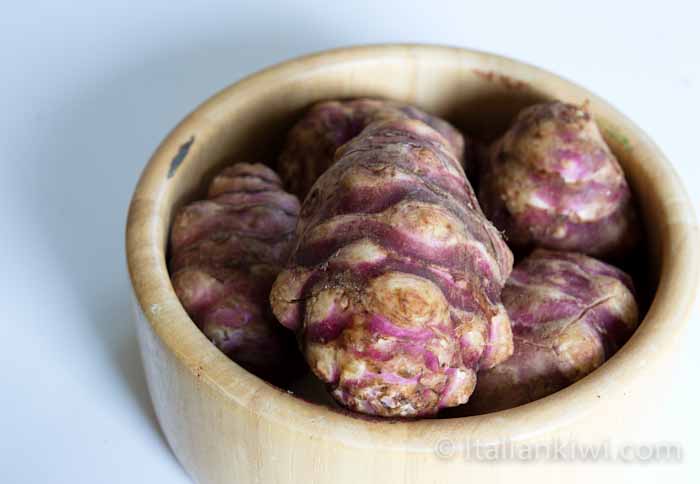 The wonderful thing about soup
I chopped everything I had (vegetable-wise) up and threw in in a pot with some chicken broth and simmered it for a while, and yet another miracle (after the kale appearance) happened: once I blended it all up, it tasted really good!  I love soup!  It has so many possibilities for subterfuge. Anyway, the kale gave the soup a wonderful bright green colour. I'm still not sure that it's worth all the hype, but I'll be buying it again.  Maybe next time I'll figure out a recipe to use first before going to buy it.  Actually that would make a great phone app: when you're in the supermarket you point it at a fruit or vegetable and it gives you a recipe along with a list of ingredients you need to buy to make it. I'll take a commission from whoever develops that one!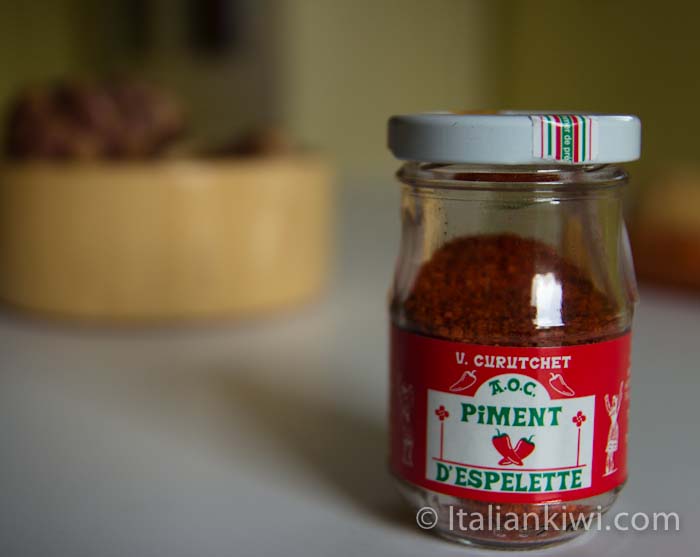 Travel photo of the week
I sprinkled on Piment d'Espelette at the end.  It's a not very spicy chile with a smokey flavour that comes from the Basque Country area in the South-West of France. If you go there you can see strings of these chillis hanging up everywhere to dry.
And now for the travel photo of the week!  Since I've written about piment d'Espelete here, I thought I'd show you an area in France near where the powder comes from.  Unfortunately, I have no photos of the Basque Country to show you as we went there way before digital photos, so you'll just have to take my word for it that it's very beautiful!  This photo is from near Toulouse, in the Tarn region of France. It's the South-West of France as well, so it will give you an idea of what the countryside is like there.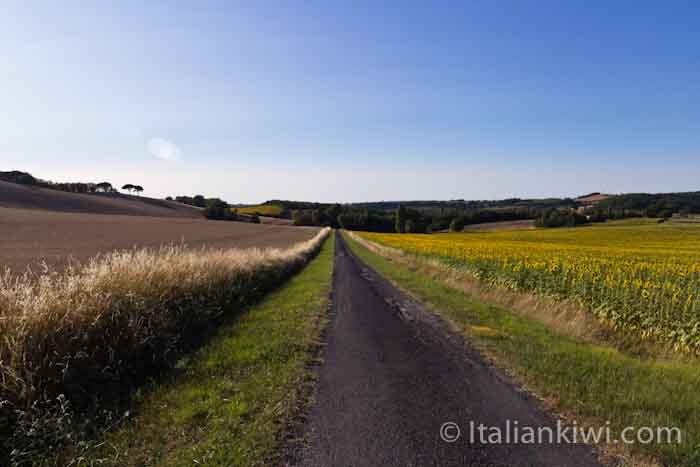 So, all that's left in to say Happy Holidays!  I hope you all have a wonderful time doing whatever you are going to be doing.  See you all next year!!
By Lisa Watson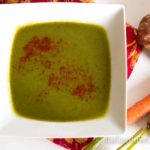 Print Recipe
Kale and root vegetable soup
How to make kale and root vegetable soup
Ingredients
1

Onion

200

g

Jerusalem Artichokes

7.9 oz

200

g

Pumpkin

7.9 oz

200

g

Parsnip

7.9 oz

1

bunch

Kale

Chicken broth

or stock cube with water – to cover

Salt and Pepper

to taste

Piment d'Espelette

to taste
Instructions
Chop the onion finely and sauté it in 3 Tbsp of olive oil.

Peel and chop all the root vegetables into cubes of roughly similar size (for even cooking).  Wash the kale, then cut it into strips.

Add the vegetables to the pot, then cover with broth or water.

Let the soup simmer at a medium heat for about 10 – 15 minutes until soft. (When you can stick a fork or knife through with little resistance).

Take the soup off the stove and blend it with a handheld blender until smooth.

Sprinkle with Piment d'Espelette (or another mild chilli powder) just before serving.