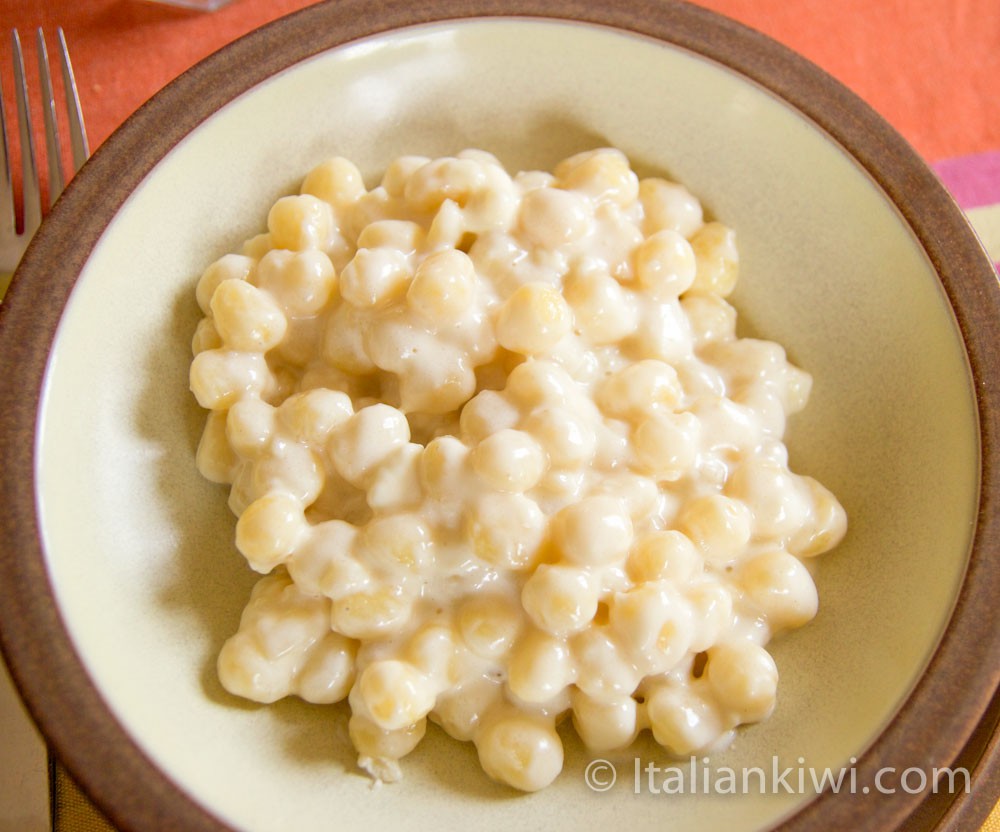 What to watch out for when ordering cheese in Italy
I just returned from a week in the mountains in North-West Italy, and as always when I go there, I stuffed the car to bursting with all sorts of edible goodies. This time I concentrated on cheese as I absolutely love the cheeses that they make in the mountains in Italy. Now I have a fridge full to bursting with cheese….hmmm…maybe I got a little carried away when I was at the gastronomia……..it's very hard to limit yourself when they take a huge wheel of cheese out of the display case and say, "how much would you like?".  I ALWAYS think that the slice they want to cut for me is too small (as it looks like it is small compared to the enormous wheel), so I ALWAYS ask for a larger slice, only to end up with truckloads of cheese at the end. Luckily we like cheese a lot in our house, so it does get eaten eventually!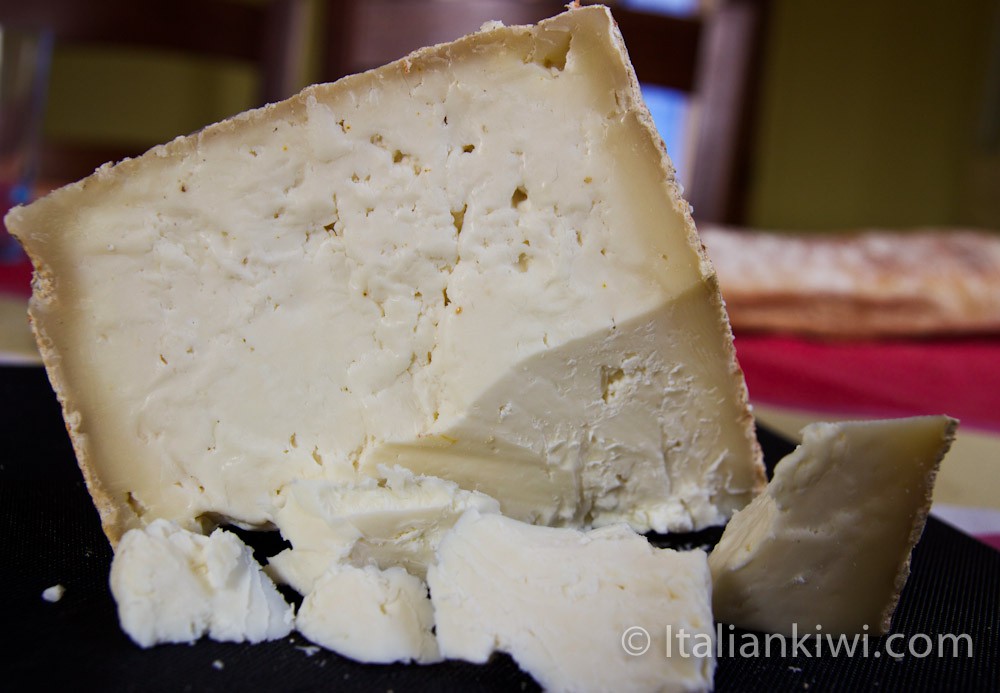 What is Castelmagno cheese?
Anyway, one of the cheeses that I brought back is Castelmagno, one of the most prized (and most expensive) cheeses in Italy. It is very crumbly when it is aged, and has a strong, tangy taste that sends your taste-buds into orbit if you are a cheese lover! It is made in the province of Cuneo, a town southwest of Turin.  According to the powers that be, it MUST be made using consecutive morning and evening milkings from the same cows on one day, and it can have a little sheep or goat milk in it. The cows MUST be grass-fed in fields in a very specific area. The thing that is amazing to me (and Europe never ceases to amazes me for this) is that the process to make it is REALLY old!  Coming from a country where they slap a "protected site" sticker on a building if it's more than 100 years old, it's very difficult to imagine that they started making this cheese, exactly as it is made today, somewhere around 1277!! 1277!!!!! ( I just typed it twice so you know I didn't make a typo). It was probably made long before that, but just not documented. If you would like to find out more about Castelmagno, click on the link to read this post.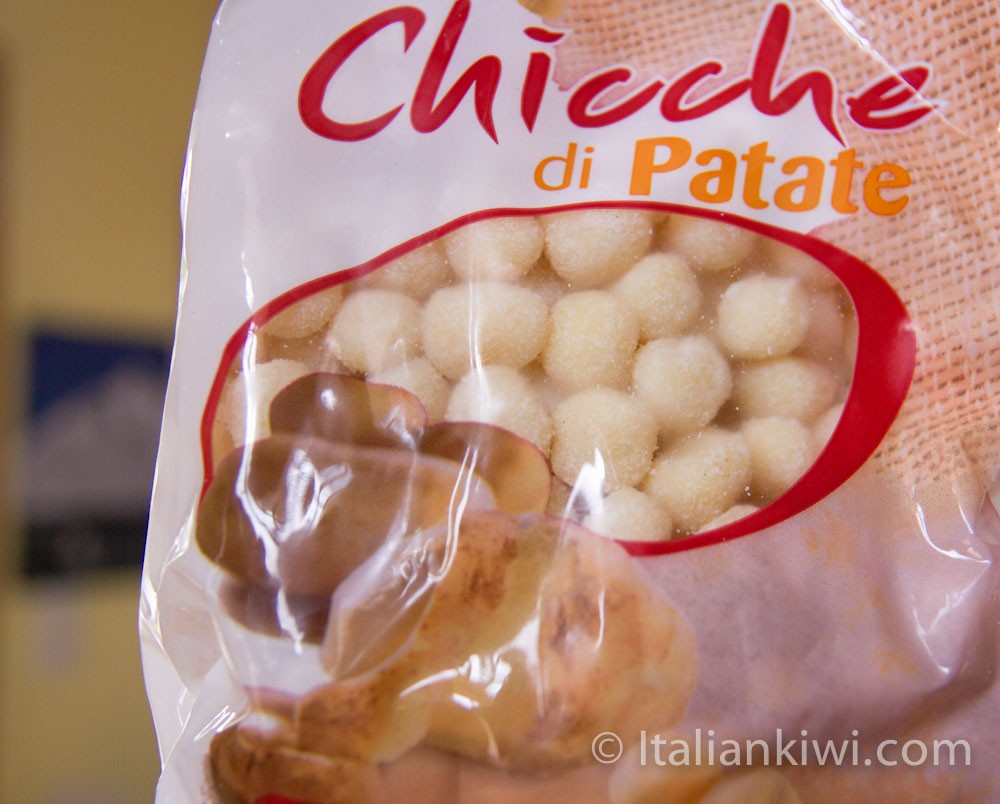 When I was cruising the supermarket aisles, I also bought some interesting looking gnocchi (one of the many things that just "happened" to fall into the trolley!).  They're round and smaller, but they're essentially the same thing, as you can see in the photo above.
If you can get your hands on some Castelmagno, I recommend trying it….you'll never look back! 🙂 There's only one disadvantage to tasting it: you'll then start an eternal quest to track down some more, taking up precious internet surfing time that you should by rights be spending on less time-wasting things such as Facebook or Pinterest. 😉
By Lisa Watson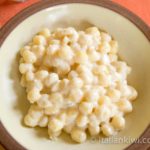 Print Recipe
Gnocchi al Castelmagno
gnocchi with Castelmagno cheese
Ingredients
600

g

Chicche or gnocchi

1lb,12oz

150

ml

Cream

2/3 cup

100

g

Castelmagno cheese

3.5 oz

to taste

Parmesan cheese

optional
Instructions
Bring a large pot of salted water to the boil.

While waiting for the water to boil, put the cream and Castelmagno cheese in a smaller pot.  Heat slowly on a medium to medium-low heat, stirring constantly, until the cheese has melted.  DO NOT let the cream boil. I suggest NOT to add salt as the cheese is already pretty salty tasting.

Add the chicche or gnocchi to the boiling water and skim them off the surface of the water when they start to float. Put them in the cheese sauce and gently stir.

Sprinkle parmesan cheese over the top if desired, and cracked black pepper.