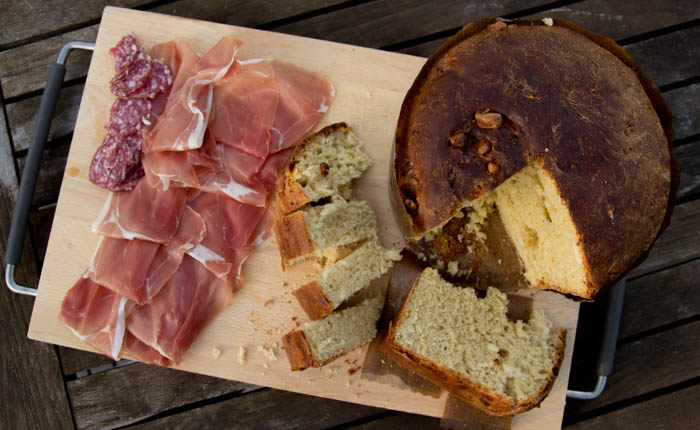 Easter is a big deal in Italy
I realize that Easter has come and gone, but the recipes linger on.  I spent Easter in Italy for the first time ever (at least that I can remember).  I think every year on this long weekend, we've gone everywhere but Italy, until this year.  I was delighted to discover that Easter is a pretty big deal in Italy, with everyone giving you "auguri" (wishes) from the barista in the cafes you go to to get a coffee fix, to bus drivers, to friends and family you see. The biggest delight (at least for me) is that there is a whole slew of traditional recipes that go with this period of the year. many of them include eggs, to symbolize Spring and new growth.  When I got home again, I decided to make a savoury cheese bread called Crescia Pasqualina, which heralds from the Marche region of Italy, which borders on Umbria to the west and the Adriatic Sea to the East.  It's an area I haven't had the pleasure of visiting yet, but I have heard that it's very beautiful (just like most of Italy!).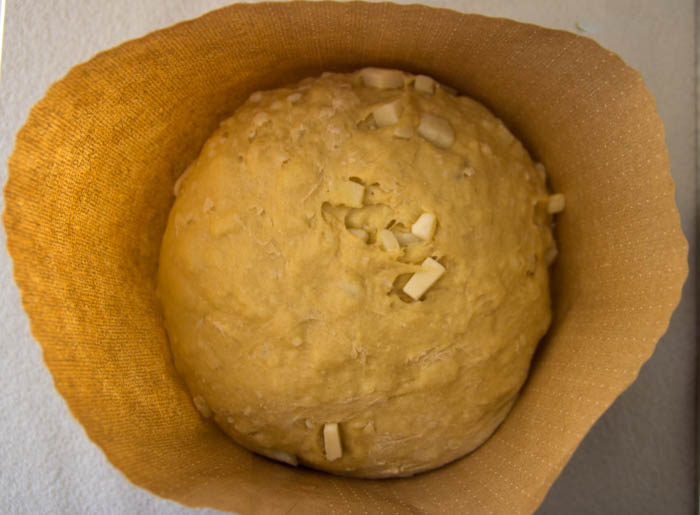 This cheese bread is easier to make than it looks
If you can make pizza dough, you can easily make this cheese bread.  I used a panettone wrapper for holding it.  I have a few of them that were given to me by a lovely friend after we did an ill-fated panettone-making class together.  I've never had the courage to make panettone at home, but they're perfect for making the Crescia look spectacular!  You can also rise it in a large cake-tin or a large souffle dish, and it will work well too. The photo above is when after you knead the dough and put it in the baking dish, and the photo below is after three hours of rising.  I loved making this as it's really fun to watch it rising so much in such a short amount of time.  Yup….even better than watching grass grow or paint dry.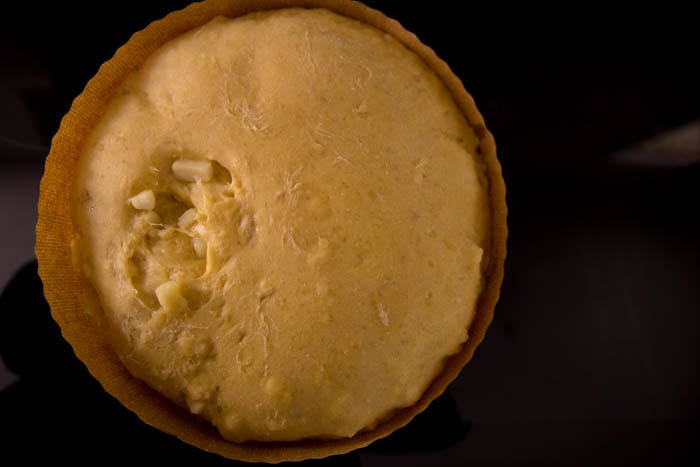 How to eat crescia bread
I made this recipe with a standing mixer, but you can absolutely do it by hand.  Just mix all the ingredients in a bowl, then turn the dough out onto a floured surface to knead it. The Crescia Pasqualina is generally eaten with cold cuts of meat, boiled eggs and different cheeses.  It makes a great aperitif tray to go with a glass of Prosecco or Spritz.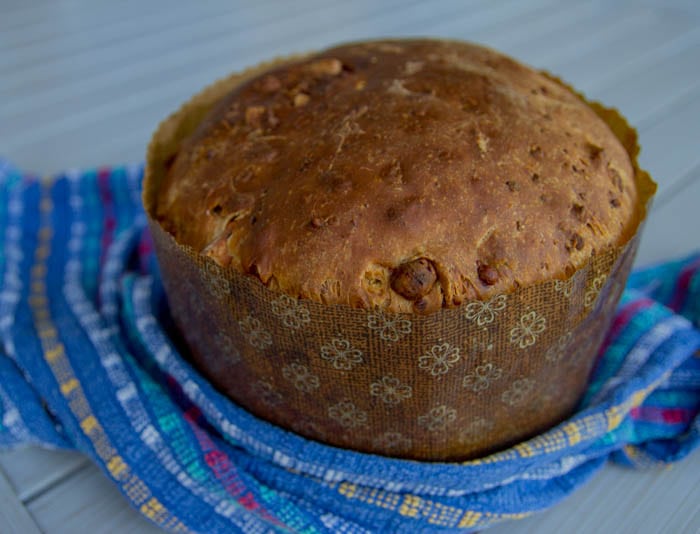 This recipe is a modified version of one taken from L'Enciclopedia Della Cucina Italiana.
This post is part of the monthly Cucina Conversations group I hang out in on the web.  This month we're bringing you mouthwatering Easter recipes which are traditionally eaten during the Easter period in Italy. I was very happy to read about all these different traditional recipes as I'm not very familiar with what gets eaten in Italy during this period. Go check them out!
Flavia from Flavia's Flavours with Focaccia Veneta
Daniela from Le Dani Gourmet with Chocolate and Rice Pie (Torta Di Becchi)
Carmen from The Heirloom Chronicles with crunchy Tarelli All'Uovo
Marialuisa from Marmellata di Cipolle with la Pitta Chijna di Pasquetta
Francesca from Pancakes e Biscotti baked a very festive Easter Pie (Torta Pasquallina)
Happy belated Easter, everyone!
By Lisa Watson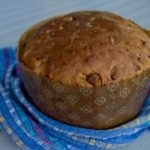 Print Recipe
Crescia Pasqualina: Italian cheese bread
Here's an easy recipe to make Crescia Pasqualina (Savoury Cheese Bread) from Italy, which is eaten with ham, boiled eggs and cheese in Umbria and the Marche region during the Easter celebration.
Ingredients
550

g

All-purpose flour

1 lb 4oz, 3 2/3 cups

5

g

Dried Yeast

1 tsp

100

g

Grated Parmesan Cheese

1 cup

150

ml

Milk

2/3 cup

10

g

Honey

2 tsp

10

g

Salt

2 tsp

50

ml

Olive Oil

3 1/2 Tbsp

5

Eggs

100

g

Pecorino Cheese

3 oz
Instructions
In a standing mixer fitted with a dough-hook, blend together the flour, Parmesan cheese and yeast.

Add the honey, milk, oil and salt and begin to knead the mixture.

Whisk the eggs in a separate bowl and add them to the dough.

Knead the dough for at least 5 minutes, until it becomes elastic and smooth.  If it is sticky, add flour 2 Tbsp at a time.

While the dough is kneading, chop the Pecorino cheese into small cubes.  Grease a large souffle dish, or cake-tin. Turn on the light in the oven and put the rack into the lower third position.

Form the smooth dough into a flattish ball and place it in the greased container.

Place the container in the oven for leave it to rise for 3 hours.

After the rising time, take the container out of the oven and heat the oven to 200°C (400°F).

Cook the bread for 30 – 40 minutes until a cake tester comes out clean with no dough sticking to it.
Notes
The bread is best eaten the day it is made, but can keep for 1 – 2 days if wrapped tightly in aluminium foil.