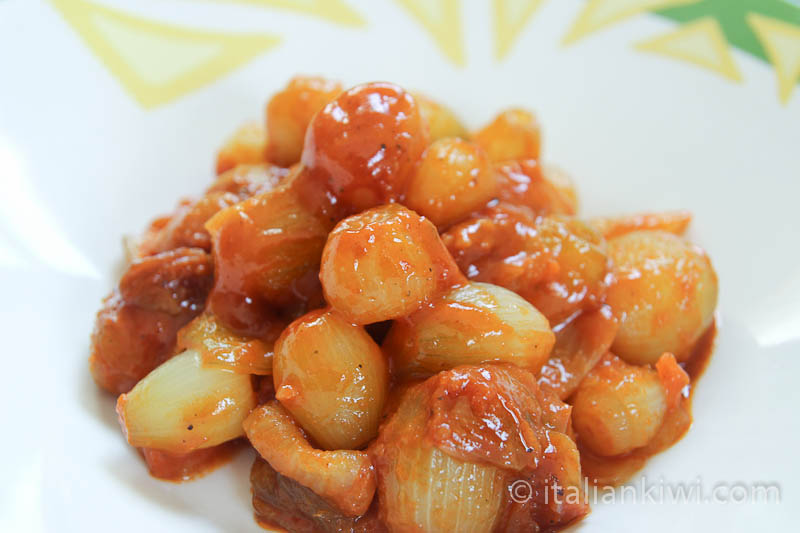 Sorry, I haven't been around for a week or so.  I foolishly took it into my head to replaster/paint one of the rooms in our house.  I ended up putting about 40kg of plaster on the wall, which took me a week of solid work.  I learnt two things from this experience: 1. that I never want to become a house-painter (I now have a new-found respect for the people that do this job every day), and 2. when my husband says off-handedly,  "hey, wouldn't it be a good idea to repaint before we put new furniture in?", I should say "NO WAY, MAN!!! ARE YOU CRAZY??!!!", not, "Great idea!". And the worst of it is that once you've done the walls, you look at the ceiling and say, " hmmmm, but now it looks horrible", and so you redo that, then you look at the doors and think, "hmmmm….now they look awful!", and so you repaint them, and then the window frames jump on the bandwagon too, and after that the room next-door starts clamouring for attention.  I tell you, it never ends! It's much wiser just to say, "NO!" at the beginning of the process and live in a house that looks like a dump. Don't say that I didn't warn you!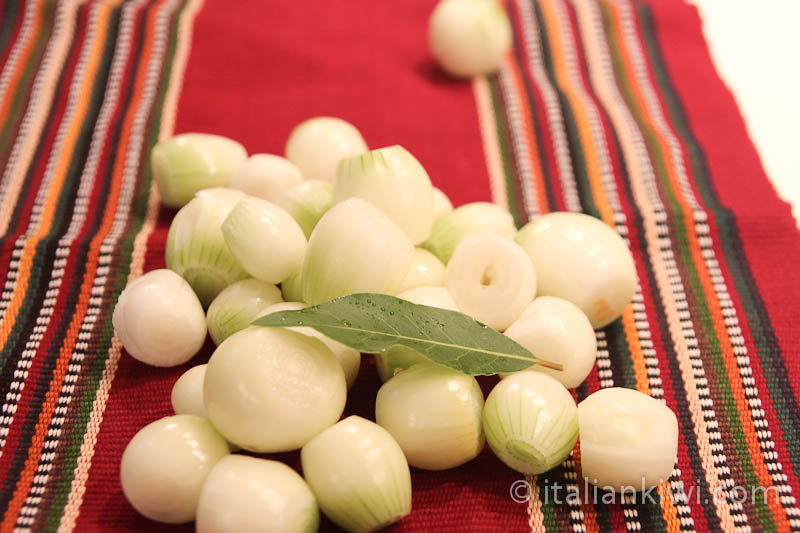 Now, on to more interesting, and less physical topics: cipolline brasate, or to you and me: "little onions simmered in all sorts of wonderful things for a long time to make them taste divine", or more boringly: "braised".  These are great as a side to any kind of red meat, or even as an appetizer.  There are many different versions, and everyone has their favourites.  My mother-in-law has been serving up a version of this recipe up for years every Christmas to go alongside the main meat dish.  When we lived in California, one year we made an all-out Christmas dinner for "Christmas orphans" like us, who were far from home.  My husband asked his mother for the recipe to make the onions only to find out that she's been buying them from a deli all these years.  He exclaimed, "But I thought you made them!  Why didn't you tell me??", and she wisely said, "Well, you never asked, did you!"  A lesson to be learnt from this is that it's not at all bad to fake it in the kitchen!  A policy of  "Don't ask, don't tell" can get you a long way! 🙂  Unfortunately, outside of Italy, this onion dish is not so easy to come across, but with a bit of effort and a lot of tears (well, at least from me….I sob like a baby when I have to cut onions), you too can eat it!  Make more than you think you're going to need as this is one of these dishes that disappears incredibly quickly.
The recipe I've made here is a slightly adapted version of one I found in L'Enciclopedia della Cucina Italiana, 10. Vedure e Contorni. This series of books was put out in Italy a few years ago be the newspaper La Repubblica.  The books take up a whole shelf in my kitchen (just like any "encyclopedia" set in prone to do), but it's totally worth it for all the mouth-watering Italian recipes I've found in them.
To make this recipe, I read that to help with the onion peeling, you can cut off the top and bottom then blanche them in boiling water for 1 minute.  Then, theoretically, the skin should just slip off.  I haven't tried this yet, but it sounds promising.  If anyone does do this, let me know how it goes.
By Lisa Watson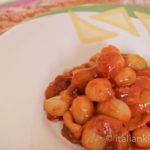 Print Recipe
Ingredients
50

g

3.5 Tbsp Butter

500

g

1 1/4 lbs Pearl onions

1/2

Tbsp

Sugar

1

Tbsp

Tomato paste

1

Vegetable bouillion cube

60

ml

1/4 cup Water
Instructions
Peel the onions.

Saute the whole onions with the bay leaf in the butter for 5 minutes in a heavy-bottomed pot, stirring occasionally.

Sprinkle with sugar and saute for 2 more minutes.

Dissolve the bouillion cube in the water and mix in the tomato paste.  Add this mixture to the onions.

Turn the heat to low and put a lid on the pot.

Cook for 30 – 35 minutes, stirring the onions very gently every so often.  Be very careful as they tend to start to fall apart the more cooked they become. If they start to dry out too much, add a little more water.

Add salt and pepper to taste.

These are good to make the day before and then reheat as needed.