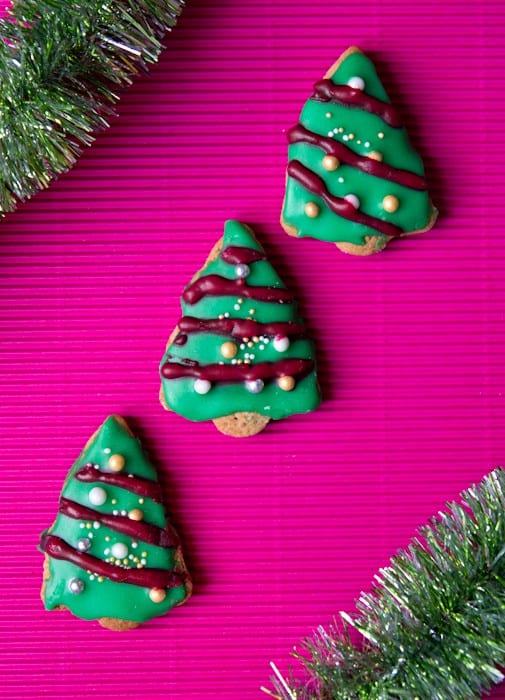 What to make when you can't give a present
My younger son's teacher laid down the law in his class this Christmas, and said that she wanted NO Christmas presents from the families.  In fact, she's getting the kids to do a "reverse advent calendar" this month instead.  Each day, a different child brings something to give to a charity that helps people in need, and at the end of the month, they will present it to the organisation. As we live in France, along with presents of toothbrushes, canned food, toilet paper and soap, absolute necessities such as Fois Gras, chocolate and tapenade have been donated. I'm waiting for someone to bring a basket of raw oysters and a bottle of champagne! Since we couldn't give this fabulous teacher a present, my sons and I decided to make some Christmassy cookies for the teacher and the whole class to share. When the kids decorated the cookies, I set a limit to the number of balls they could put on each "tree" as otherwise, you would not have been able to see the actual cookies, but just a dithering array of sugar.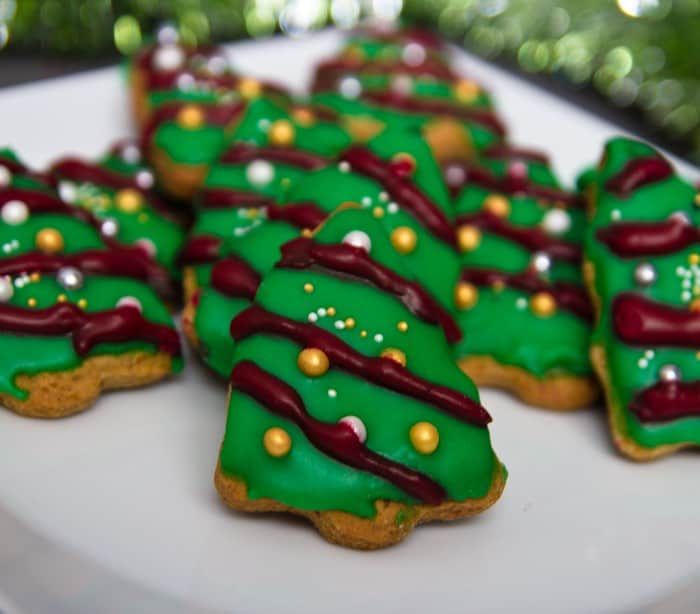 Cookies that are lots of fun to make with kids
The recipe for the cookies in very simple and lots of fun to make with the kids.  I have a video of my youngest son making them when he was too short to even reach the kitchen counter and had to stand on a stool.  I promise I won't bore you with that video – those are the kind of things that only parents and grandparents should have to watch. He's almost my height now (I'm going to be the one having to stand on a stool soon), but he still loves making them.
I haven't included instructions for the icing or decorations as in the end, this cookie dough can be cut out into any shape and decorated or not, depending on what you have on hand (that goes with cookies….don't decorate them with garlic slivers or olives….).  If you want to make the icing, mix powdered sugar with a small amount of hot water until you get a thick paste, add some drops of food colouring, then spread them onto the cookies.
I was going to throw in a photo of our real tree to get the holiday spirit going, but the kids really went to town on hanging tinsel this year and it looks a little like a Christmas elf has thrown up all over it, so instead I will leave you with this soothing, non stomach-churning photo of some snow as that's what I'm wishing for for Christmas this year!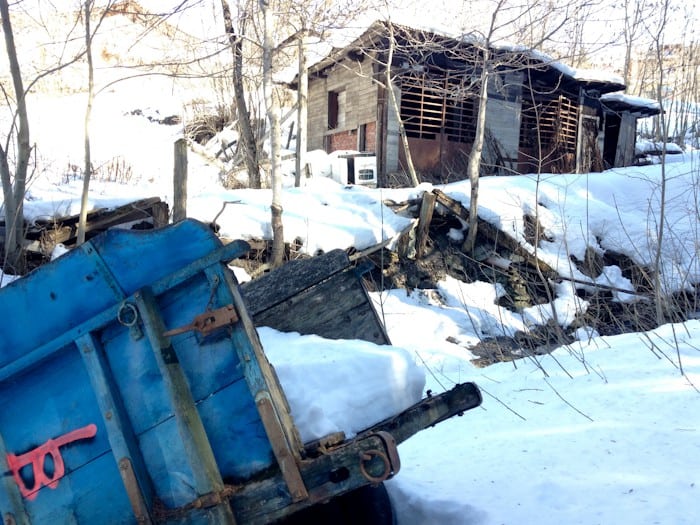 By Lisa Watson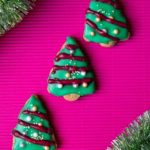 Print Recipe
Ginger and cinnamon cookies
A recipe that's fun to make with kids: Ginger and Cinnamon Christmas tree cookies
Ingredients
275

g

All-purpose flour

2 cups and 2 Tbsp, 10 oz

1

tsp

Baking Powder

100

g

Brown Sugar

4 oz

75

g

Butter at room temperature

3 oz

1

Eggs

50

ml

Golden Syrup

2 Tbsp

2

tsp

Mixed Spice

or 1 tsp ginger and 1 tsp cinnamon
Instructions
Mix the dry ingredients together.

Rub in the butter until the mixture looks like breadcrumbs.

Mix together the egg and golden syrup, then add to the dough.

Knead the dough until it forms a ball.

Wrap the dough in cling-film and leave in the fridge for a minimum of 30 minutes.

Heat the oven to 180°C /350°F.

Roll the dough out onto a floured bench and cut out cookie shapes.

Bake for 8 – 10 minutes.

Leave to cool on a rack then ice as desired.

The cookies will keep in an airtight container for at least two weeks.