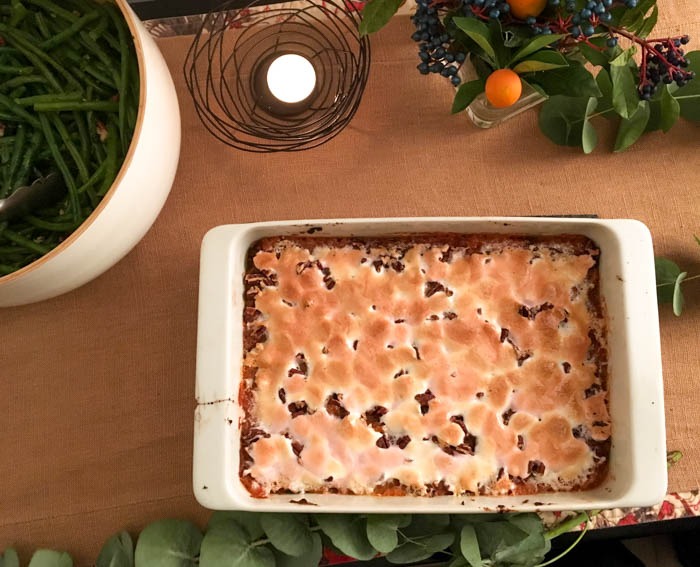 Going where I never thought I would go
A recipe on how to make candied yams is not something that I ever thought I would post, to tell you the truth.  Marshmallows on a savoury dish seemed like one of those foods of American lore, like deep-fried Twinkies, that were better off left to characters in books to eat.  Every year I help an American friend make Thanksgiving dinner, and this year we decided that it had to be as traditional as we could make it as there were a heap of Italians, who had never tried even a bite of a Thanksgiving feast,  coming over to visit her. So, there it started: it was time to dip my toe into the unknown, and slightly threatening depths of this sugary side.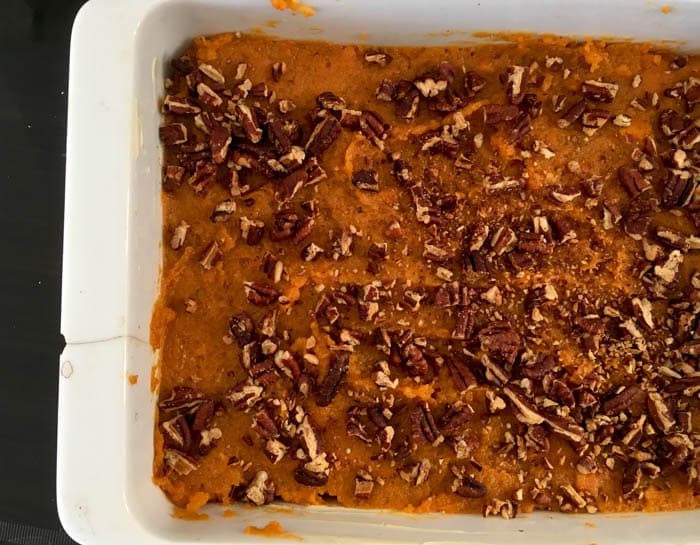 The fear of sugar overload
I had a look at a whole lot of recipes full of things like cream, maple syrup, cups of sugar, and corn syrup.  Just reading about all that sugar started melting the enamel on my teeth, so I decided to go my own way.  I apologize to all American readers for this, as I'm sure the recipe I ended up making is somehow sacrilegious.  I hope it's not too far from what it's supposed to be!  In the end, the candied yams were actually pretty good, so now I can understand why they are a traditional part of Thanksgiving dinner.  They go wonderfully with the tartness of the cranberry sauce!  If nothing else, they were a talking point of the meal for all the Italian guests who had never heard of such an exotic dish!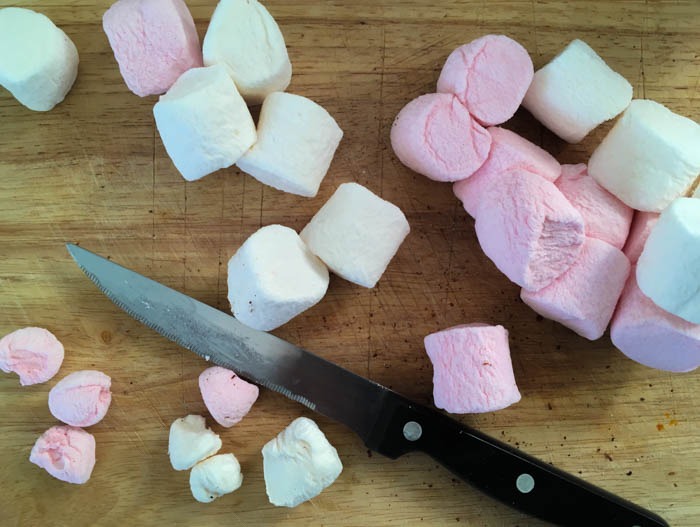 My first try
My son's history teacher who is American declared that the only kind of marshmallows you should use are the mini ones. I didn't have any of those, so I cut the big ones I had into smaller pieces.  I would be really interested to hear from other Americans out there if this is a personal taste thing, or if that's really how the candied yams usually come.  I think if I had used the big ones, they would have formed a softer, thicker crunchy-topped layer on the sweet potatoes.  It could have made for an interesting texture difference.  I baked the yams in the oven before using them as I figured that that would make the taste of them more concentrated.  I did use butter, but no cream, and I only used half a cup of sugar as I couldn't bring myself to add more.
So, I'm curious: how do you make your candied yams? I'm sure I have a lot to learn about this dish!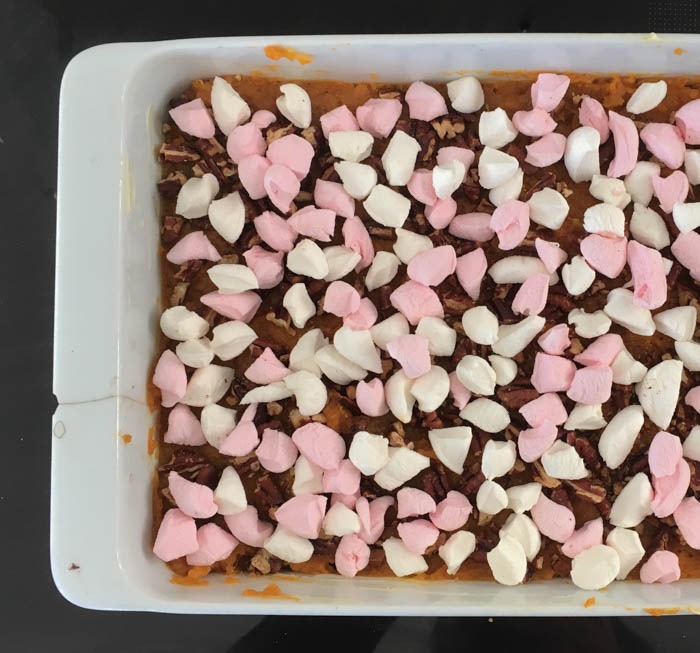 Travel Photo Of The Week
Well, this shot has nothing much to do with candied yams, but it was taken in the USA, so I say it counts.  I'd say that they probably ate some kind of Thanksgiving meal there once upon a time. This is a Californian ghost town called Bodie in the middle of nowhere, north of salty Mono Lake on the east side of the Sierra Nevada mountain range.  It was once a bustling gold mining town, but once the gold dried up, everyone drifted away and left the buildings to moulder in the harsh climate.  About halfway through last century, the remaining buildings in the town were designated as an historic landmark, and preserved in the state they were in at that time, so now you can go and visit it and see an real-live ghost town.  It has to be the best one I've seen.  The wind rattling through the tall grass and the isolation of the town really makes you feel as if the long-dead gold-diggers are still drifting around there.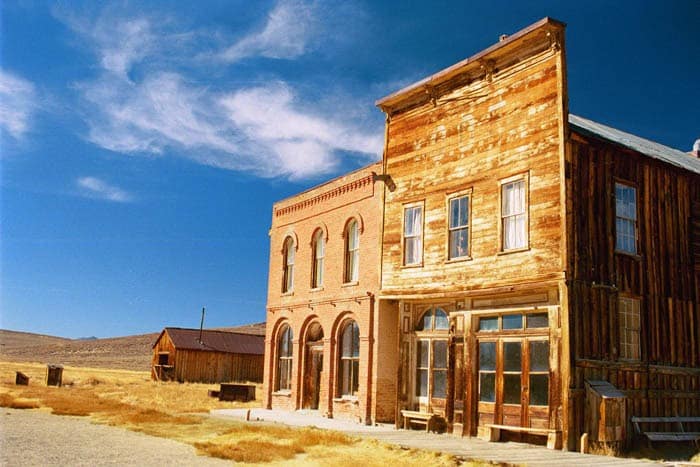 By Lisa Watson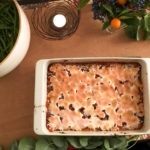 Print Recipe
Candied Yams
Here's a traditional marshmallow and yam dish from the Thanksgiving table
Ingredients
Yams

(sweet potatoes)

40

g

Pecans

1/3 cup / 4 oz

20

large Marshmallows

75

g

Butter

1/3 cup / 2.6 oz

200

g

Dark Brown Sugar

7 oz/ 1/ 2 cup packed

1

tsp

Vanilla Essence

1 1/2

tsp

Salt
Instructions
Heat the oven to 200ºC  (400ºF).

Prick the yams with a fork 4 times in different places, then place them on a cookie tray in the oven.

Check them after 40 minutes by pushing on them with a fork.  If they are ready to take out, they with squash easily.  Depending on the size of the yams, this could take longer.  Keep testing them every 15 minutes until they are cooked through and soft.

Once the yams are cooked, take them out of the oven.  Put the pecan halves on another cookie tray and bake them for 10 minutes.  Keep an eye on them as they burn quickly.

When the yams have cooled enough to touch, peel the skin off with your fingers and leave them to drain in a colander for 30 minutes.

Put the yams in a bowl and stir in melted butter, sugar and vanilla essence.

Grease a baking dish with butter and spread the yam mixture in the dish.

Crumble the pecans with your hands and sprinkle them evenly over the yams.

Put the marshmallows on top.

Bake in the oven for 25 minutes.