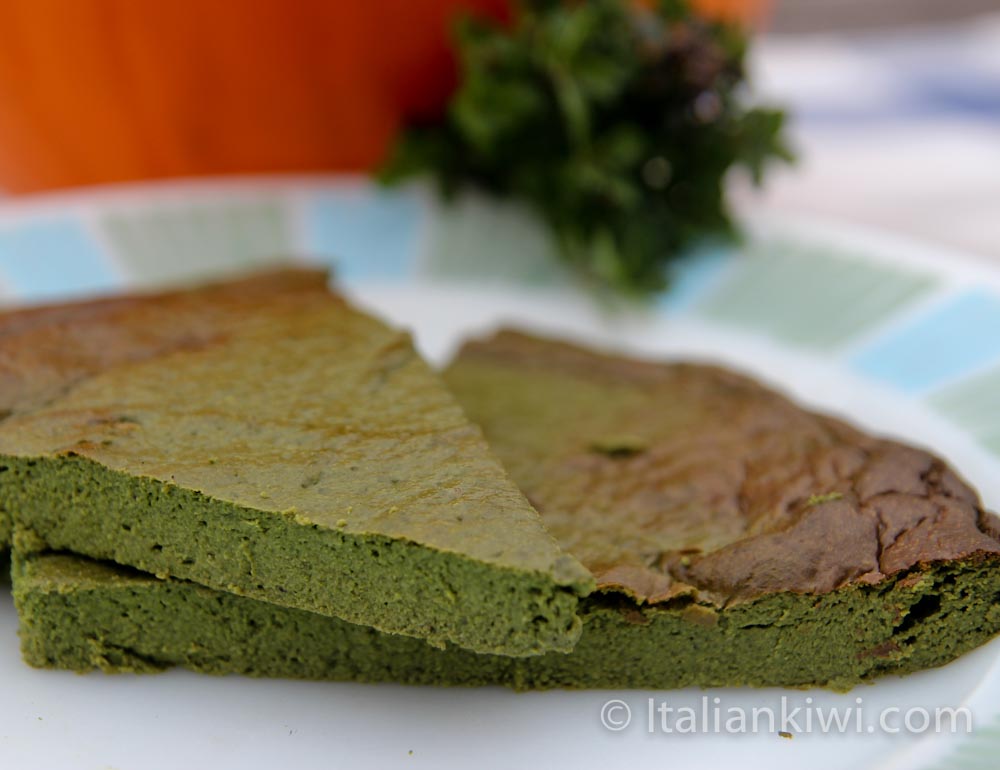 Green makes you grow muscles
This is a broccoli dish that even all those broccoli-haters out there love (well at least are prepared to eat under coercion).  I can attest to this through vigorous scientific "blind" taste tests….i.e.. not telling my broccoli-disparaging husband and kids what was in the flan. I only told the kids that it was green because that's the only colour with which you can grow stronger muscles.  They promptly tried to arm-wrestle with a friend of mine straight after eating it. She was gracious enough to lose to them, so they really thought that it had made them into "super-beings".  Don't you just love being able to pull the wool over the eyes of young impressionable kids?  Now, if you don't think you'd "pull the wool over the eyes" of anyone, then it means that you haven't quite made it to the lofty heights of owning a New Zealand passport yet.  That's one of the questions they ask you on the residency form….honest!! 😉  It's all about the sheep down there.  Get your mind out of the gutter!  I didn't mean that! (Though I do know a good joke about that to do with sheep being tied to lamp-posts, there's no way I'm going to write it down here).
I'm sorry that there are very few photos just yet…..my techie (techy??) husband decided a couple of weeks ago that it would be a great idea to change me from a PC to a Mac……the kinks aren't out  of the change-over yet, though that's more likely to reflect on my inability to make computers work rather than the fact that the Mac's not working.  I will have the photos to go with this ASAP (just as soon as I beat the Mac with a rolled up newspaper to make it let go of the them)….I just wanted to let you know that I'm still around!
This is a slightly modified version of a recipe I found in the La Repubblica series of cookbooks.
By Lisa Watson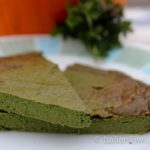 Print Recipe
Broccoli and Spinach Flan
A great recipe for Broccoli and Spinach Flan: very good for you and tastes delicious too!
Ingredients
1

head

Broccoli

600

g

fresh Spinach

1 1/2 lb

3

Eggs

25

g

Butter

1 Tbsp

1

bunch

Basil

large

1

tsp

Salt

pepper

to taste
Instructions
Heat the oven to 180 C (350 F).

Cut the broccoli into florets and boil it in salt water for 3 – 4 minutes.

Wash and steam the spinach.

Saute the broccoli and spinach with the butter for 5 minutes.

Put the vegetables in a blender with all the other ingredients and blend until you have a smooth mixture.

Scrape the mixture into a greased tart pan, or individual souffle containers, depending on how thick you would like the flan.

At this point, if you like you can sprinkle breadcrumbs or grated Parmesan cheese (or both) over the top. I've tried it with various combinations and all are good. It's also good without any topping.

Bake in the oven for 45 – 50 minutes.
Notes
This flan can be eaten warm or at room temperature.