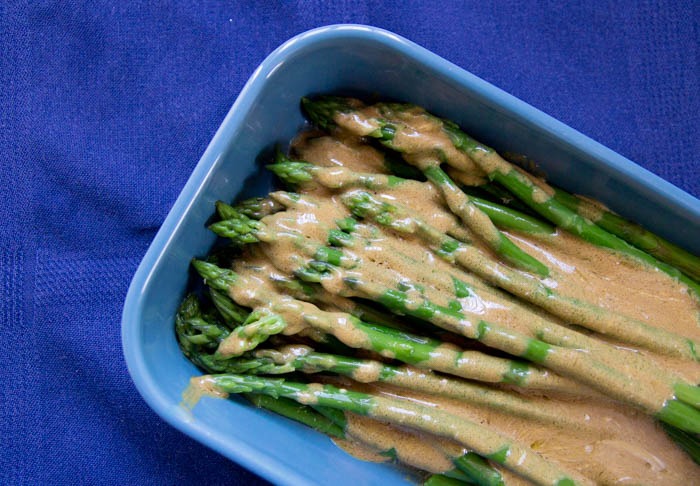 Easy asparagus to delight everyone and make you look good in the process
Spears of asparagus are shooting up everywhere now that the weather is warmer.  I often make it with grated Parmesan cheese on it, but I was getting a little bored with that, so I decided to try something new. In my fabulous series of La Repubblica cookbooks, I found this delicious (and easy) recipe for asparagus salad with Balsamic vinegar and mustard.  The fact that I could whip it up in under 10 minutes drew me to it immediately! I'm always on the lookout for recipes to get food on the table with the least effort and in the quickest time possible.  That's probably sacrilegious for me to say, given the main subject that I blog about is recipes. I like to cook when I feel the urge, but most evenings, if I could defrost a pizza and leave it at that, I would.  Anyway, as I have a reputation to uphold, just pretend that you didn't read that last part and imagine me being constantly in the kitchen, passionately cooking whenever I get the chance to.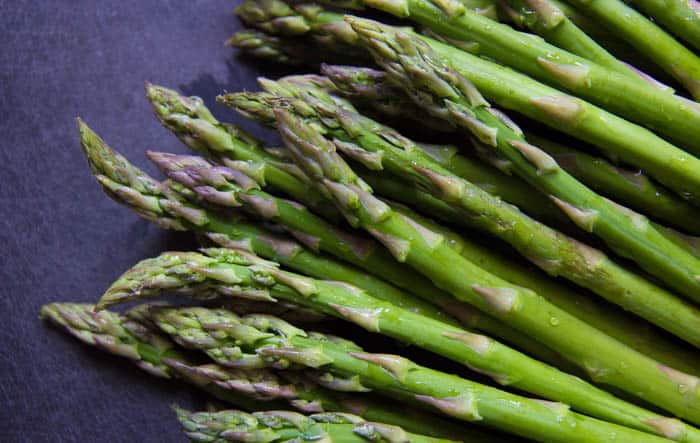 The history of asparagus
When I decided to write about this asparagus recipe, I figured it would be a good time to find out more about this elegant vegetable.  It has a surprisingly long history of domestication.  Way back in the Egyptian times, it was already eaten so often that some tomb painter factored it into their wall paintings along with symbols of deities and crooks and flails. The Greeks and Romans ate it too, and one of the oldest recipe books know that was written back in the third Century, has recipes for asparagus in it. That's a pretty impressive lineage for a vegetable.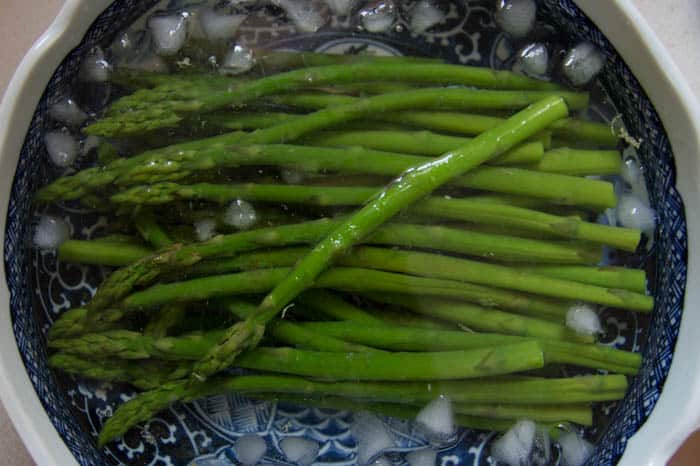 Use green or white asparagus
In this recipe, just for the photo, I plunged the asparagus into iced water after boiling it. Honestly, I don't often do this step. It does make the asparagus stay a vibrant green colour, which is nice on the eyes, but it tastes the same in the end. Your family will eat it even if it's brownish-green.
If you find white asparagus, this recipe would absolutely work for it too.  Just peel the stems of thicker asparagus before cooking them, as they can be quite fibrous otherwise. I was first introduced to white asparagus when I lived in Germany.  I had the lucky pleasure of living near to Schwetzingen, the self-proclaimed "Asparagus Capital of The World".  They really do have a lot of asparagus there!  During asparagus season, you can buy and eat bucket-loads of white asparagus, and they even have a festival during the short season where there are all sorts of events based around spargel (asparagus in German).  If you're ever in the South-west of Germany around the end of April/beginning of May, you should go and check it out!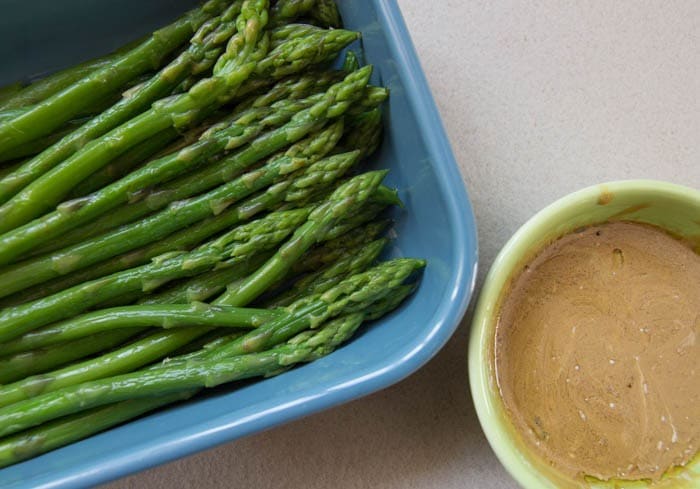 If you want to make a more substantial meal out of asparagus, check out this recipe for asparagus risotto.
Travel Photo of the Week
So, for me this is not really a travel photo, but is taken where I live.  I was trying to take a friend's dog for a walk in the forest while she was busy.  The dog refused point-blank to walk more than 500 metres away from the building her owner was in, so I gave up and sat down to enjoy the vibrant green Spring all around me. This shot is taken in Valbonne, where a stream called La Brague wends its way along the edge of the village.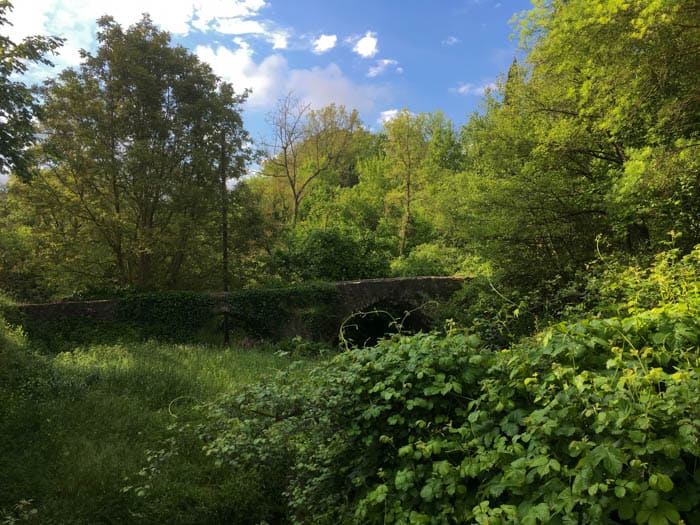 By Lisa Watson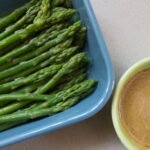 Print Recipe
Asparagus with balsamic-mustard dressing
Asparagus spears with balsamic-mustard dressing makes a delicious side for any meal.
Ingredients
500

g

Asparagus

2

tsp

Lemon Juice

2

Tbsp

Balsamic Vinegar

1

Tbsp

Mustard

1

Tbsp

Cream

3

Tbsp

Olive Oil

Flaky Salt

to taste
Instructions
Cut the ends off the asparagus.  Boil in salted water with the lemon juice in it for 5- 10 minutes, depending on the thickness of the asparagus.  It is done when you can stick a fork through the stalk.

While the asparagus is cooking, prepare a bowl of iced water. Drain the cooked asparagus and plunge it immediately into the iced water.

Drain the asparagus and place on a serving plate.

Whisk together the remaining ingredients, except for the salt.

Drizzle the sauce over the asparagus spears to coat them.

Sprinkle flaky salt over the spears and serve.