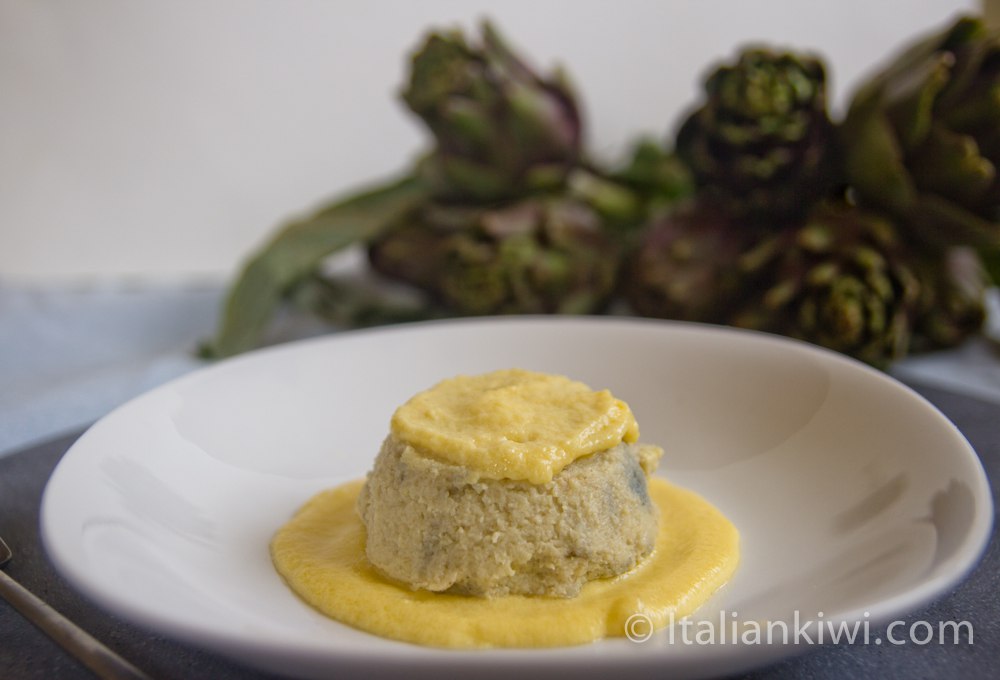 My love-hate affair with artichokes
It's coming into artichoke season!  I have a love/hate relationship with artichokes.  I love to eat them but hate dealing with them: from the minute I pick them up at the market and they prick me with their nasty thorns, to the time when I'm trying to pull the tough outer leaves off (and again not get pricked!), to trying to get rid of the fluffy "choke" in the middle that seems to get its hairs all over everything.  By the time I've prepared them, I get to the edge of reason and throw them in the boiling water yelling, "DIE, DAMN YOU!!" at them.  Anyway……I do love to eat them, so every now and then I get them anyway.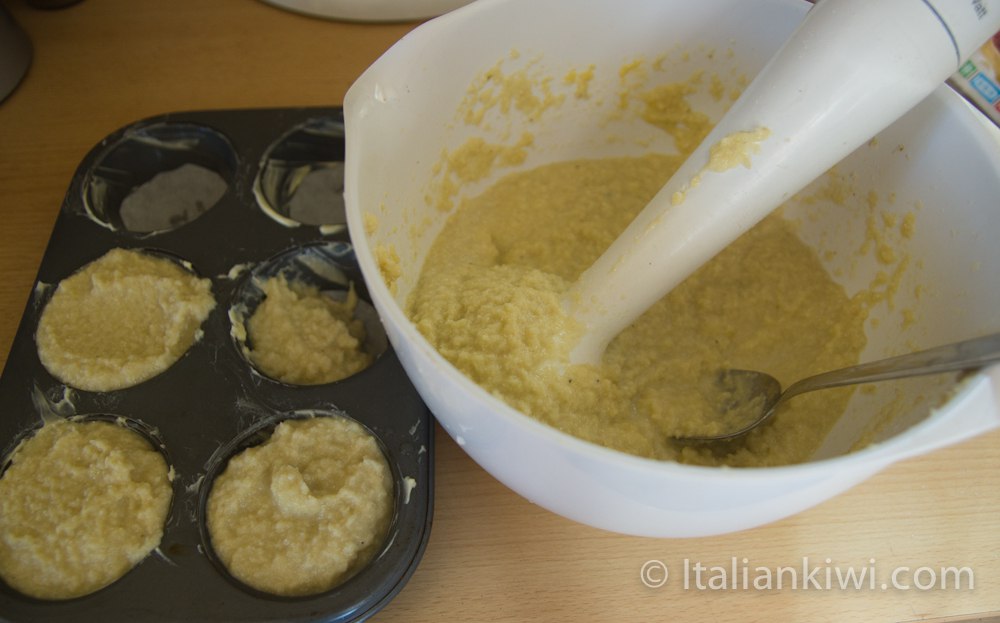 Why you you always serve your guests a flan
This recipe for Flan di Carciofi (Artichoke Flan) is one of those things that you eat in a restaurant (flans like this are served often in Northern Italy) and think, "Wow!  This is so complicated and elegant!".  I've always loved eating vegetable flans with cheese sauce whenever I get get them in Italy, but never tried to make them at home, as I thought that they would be FAR too difficult.  Well, do you want to hear a secret that I've just discovered? It's actually super-easy, but looks really impressive! I decided to take the bull by the horns and actually do it myself.  This is the best kind of recipe there is to bowl over your dinner guests!  I made it with artichokes, but you can make the flans with any kind of vegetable you like, e.g. carrots, asparagus, broccoli, cauliflower: it is only limited by your imagination.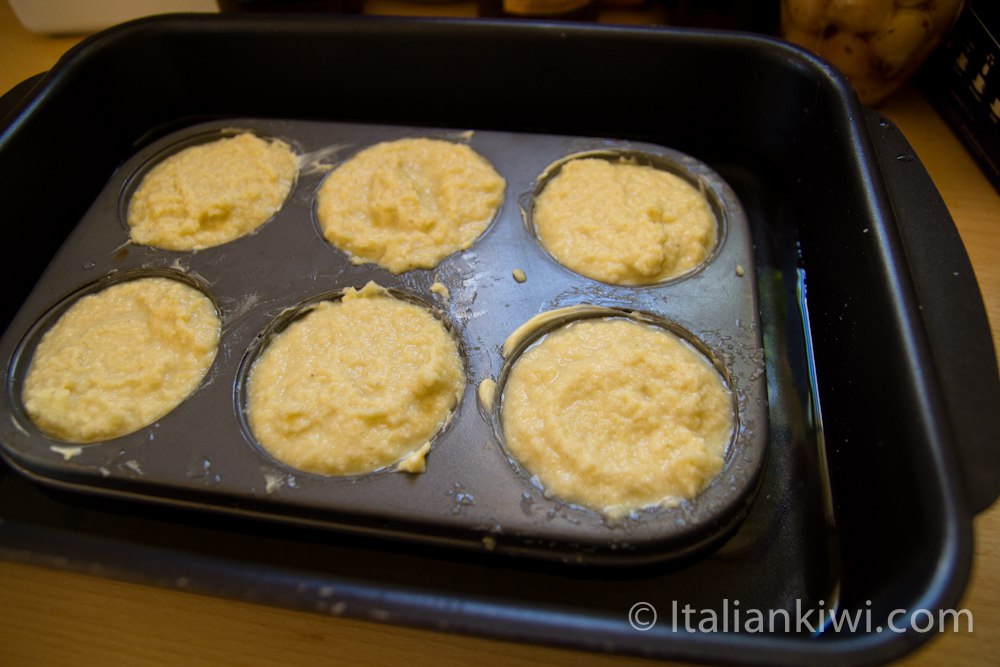 Hints to make a great flan
There are only two slightly tricky things in the making of this: one is not spilling the water on you from the pan the artichoke flans cook in when you pull them out of the oven (yes, that happened to me), and the other is that when you make the cheese sauce that goes with it, you have to keep stirring it all the time, otherwise you'll end up with a gloopy mess (yes, that happened to me too).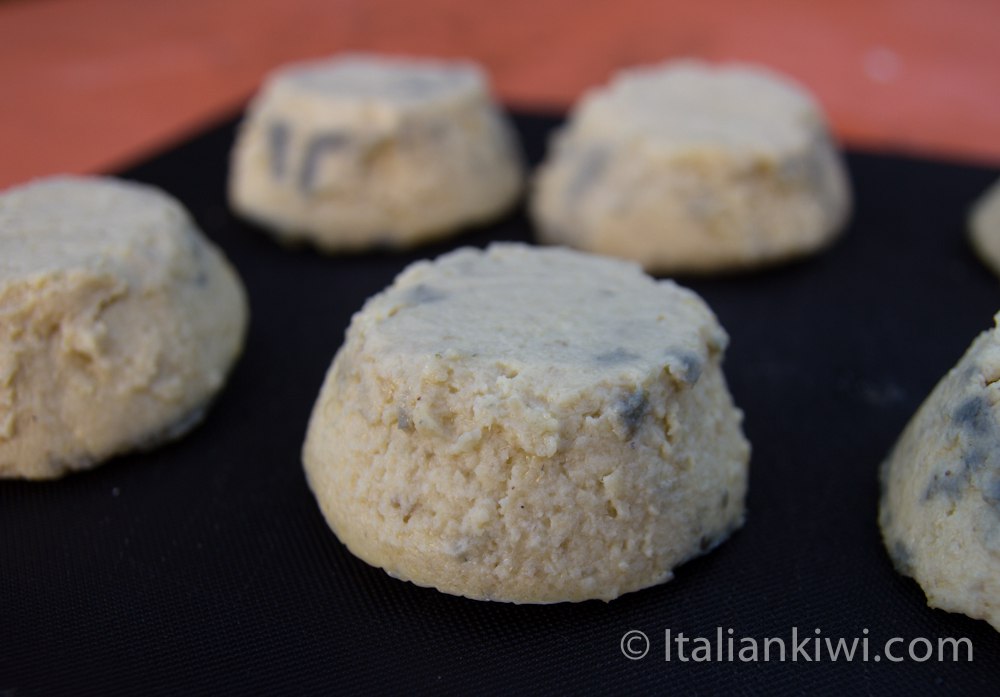 I used Fontina cheese for the artichoke flans, but if you can't find Fontina, I'm sure any other flavour-filled cheese that melts well, such as gruyere, or a good cheddar cheese, would work well. The flans can be cooked in advance and heated up later.  I reheated some that I had kept in the fridge for 3 days and they were just as good as fresh.  They can even be frozen (apparently: I'm trying that one out right now and will get back to you in a few days to tell you if it works). The cheese sauce has to be made fresh and just before serving, otherwise it congeals (take that one from me as the truth: yes, that happened to me too!). You can make individual portions in a muffin tin, as I did or make one big one.  They are very delicate to get out of the moulds, so keep that in mind if you decide to make a large one.
Travel Photo Of The Week
So, this photo has nothing to do with artichokes at all, and is not even of Italy, but isn't it a beautiful place? This is the north-east coast of the island of Mallorca, just off the coast of Spain.  The graffitied building you can see on the left is an abandoned half-constructed house. The view from its terrace was astounding, which is why who-ever started to build it, chose that site in the first place.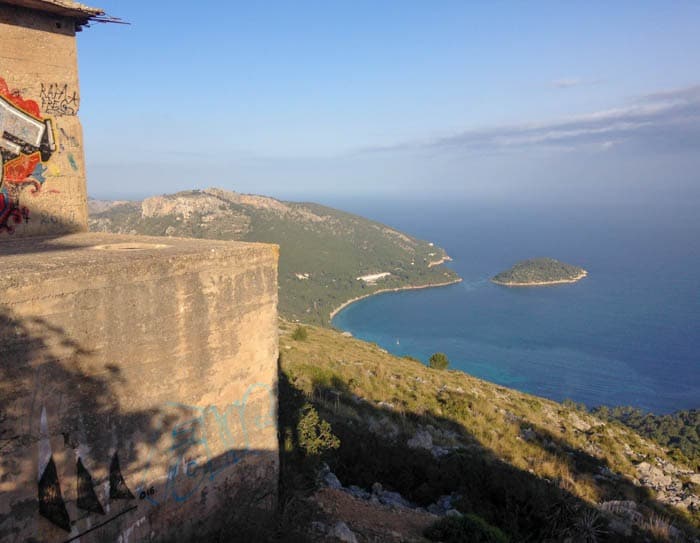 By Lisa Watson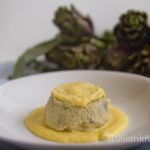 Print Recipe
Artichoke flan with fontina cream
Flans are a wonderful way to impress your dinner guests, yet very easy to make. Try this recipe for artichoke flan with cheese sauce
Ingredients
500

g

Artichoke hearts

1.1lbs

4

Eggs

200

ml

Milk

1 cup

3

Tbsp

Parmesan Cheese

1

tsp

Salt

a dash Nutmeg

to taste Black Pepper
For the Sauce:
100

ml

Milk

1/2 cup

100

g

Fontina Cheese

3.5oz

2

Egg yolks

1

Tbsp

Butter
Instructions
For the Flans:
I used frozen artichoke hearts this time, which just needed to be boiled for a few minutes to thaw them.  If using fresh artichokes, pare them down to the heart and stem, then boil them in water containing lemon juice until they are tender.

Put all the ingredients (except those for the sauce!) in a bowl and use a blender to puree them all together.

Grease a muffin tin well, and put little rounds of baking paper in the bottom of each well.

Bake at 160ºC (325ºF) for 25 -30 minutes until a cake tester comes out clean.

Leave them to cool for about 15 -20 minutes, then run a knife around the edges before turning them out (CAREFULLY!) onto a plate.
For the Sauce:
Cut the cheese into small pieces.

Put all the ingredients for the sauce into a metal bowl placed over a pot of simmering water.

Stir continually until the sauce thickens.  This will take about 10 minutes or so, so be patient and keep stirring.  🙂

Put the flans on individual plates and spoon the sauce decoratively on them/around them. (Don't forget to remove the little rounds of paper!). The flans can be reheated in the oven with no problem.